Our neighbors cleared out a shed and made a pile or rubbish treasures on the roadside. Nobody wanted that old door so it sat there, next to our letterbox, for weeks, just waiting to be rescued and saved from the landfill. Wife said 'Let's get that door and make something useful with it!' but I only replied 'Nah, that's just a piece of trash and it'll be easier to make a new door, than to make that broken thing fit somewhere.'. She insisted to give it a try, over and over again, until I was ready to pick it up and bring it back to life at our berry house.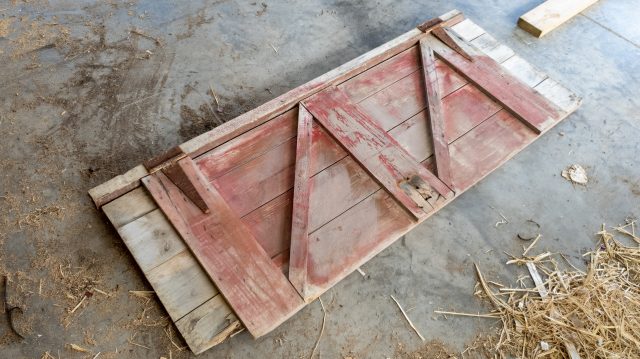 One corner board was broken and and hinges were so rusty they didn't move at all. So I patched the corner with some hardwood and replaced the hinges with brand new ones that I still had buried below a layer of 'things' in my workbench drawer. The idea of using the door as a replacement for our netting curtain 'door' began to grow on me.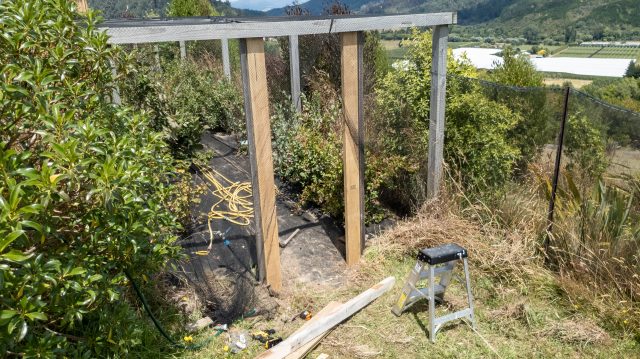 Then I added some strong framing made of leftover timber boards from the home office build. Instead of using a classic door handle I opted for a self made wooden lock that keeps the door in place when closed. I finally tied the netting to the frame and renewed the garden hose outlet with a dual outlet to water the berry house independently from the rest of the garden.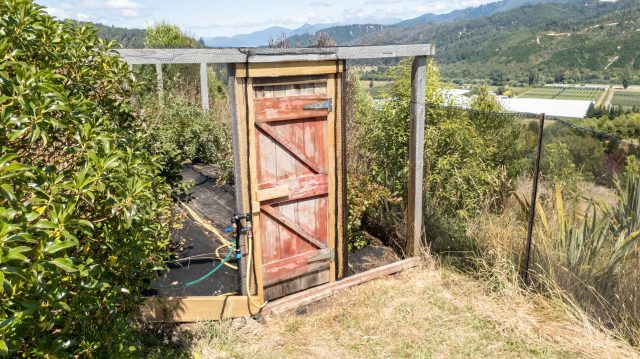 Mission accomplished!