Category: Building a home office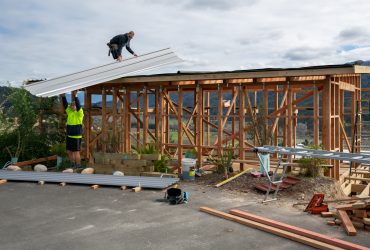 After some really strong rainfalls we finally got the sandstone grey colorsteel roofing on.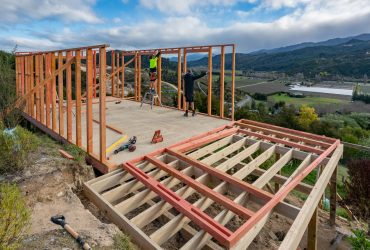 With more delays than expected, our new little home office is taking shape.
A new, multi use cabin on the main turn of driveway, leaning into the valley and rising against the sea.