Phill, the car dealer, was so kind to pick us up directly from the airport. He came with a big car so there were no issues with all the bags finding place in the booth. But we were really afraid that all our stuff would not fit into the small Ford Focus. Indeed it was quite close. Just a two centimetres bigger bag and we'd have to dump all the bags and fill in all our stuff directly in the booth. One of the bags found a place between the kids – what a great invention to avoid fights!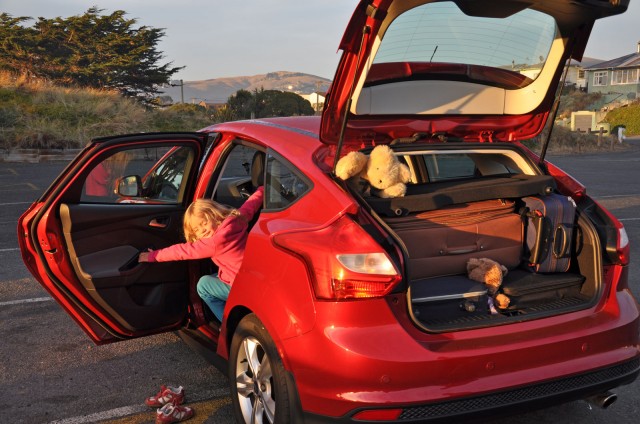 Driving on the left side of the street scares me every single time we come to NZ. ;)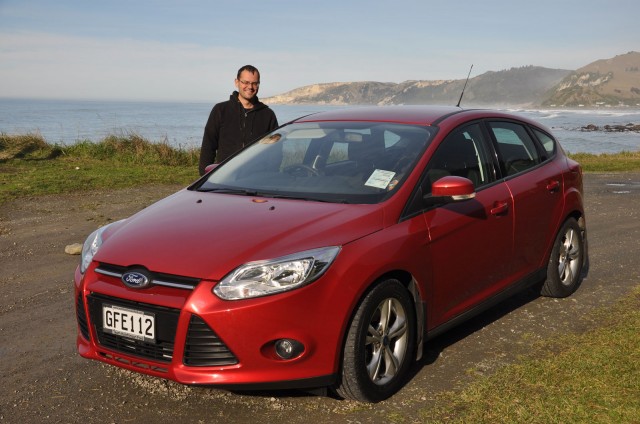 The obligatory "me and my car" shot.