The Abel Tasman National Park in front of our house keeps us walking. Every month there's at least one beach or track we want to explore and the most helpful tactics in this area (apart from walking) is: Taking a water taxi. The tourist season has not really started by now but the taxis stop-and-go from Kaiteriteri in an hourly cycle, also kayaks, paddle surfers and other vessels try their luck these sunny days. And so did we.
At first we'd rather kayak a while but children were supposed to be aged 8 or older because of the one-sized life jackets that wouldn't fit the little ones, that's why we booked that taxi tour to Onetahuti Bay, from there it's just one hour to Awaroa, and from there a taxi back to Kaiteriteri. Sitting at our pick-up spot, I was about to show the first aid kit to everybody when Anna's collegue Max (from Graz) and his mom arrived with the same plan for the day – we merged to a big Austrian Abel Tasman party to explore beaches, beachlife and flora within this wonderful park.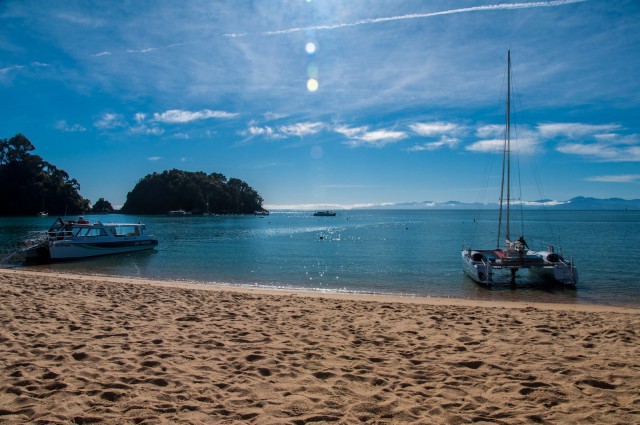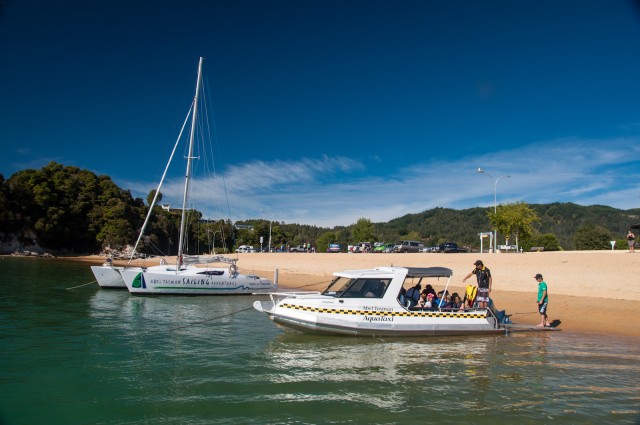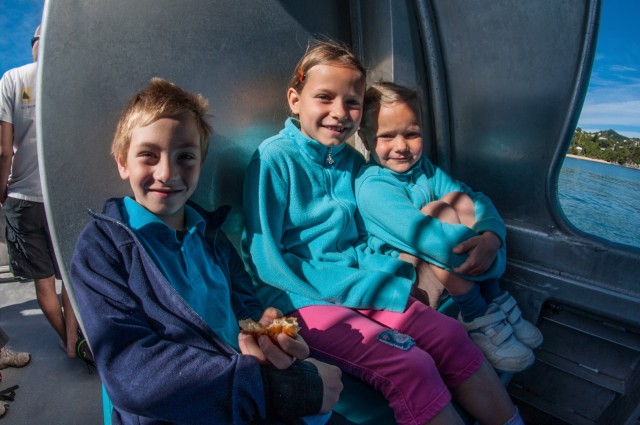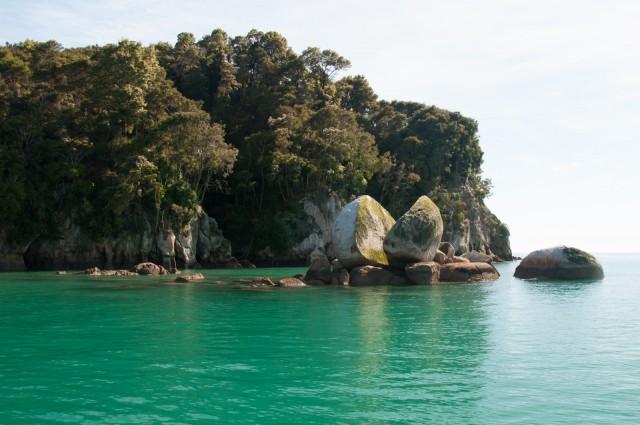 The split apple, viewed from the water taxi.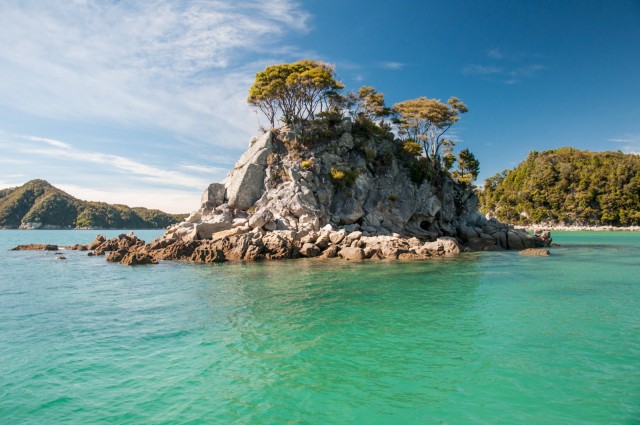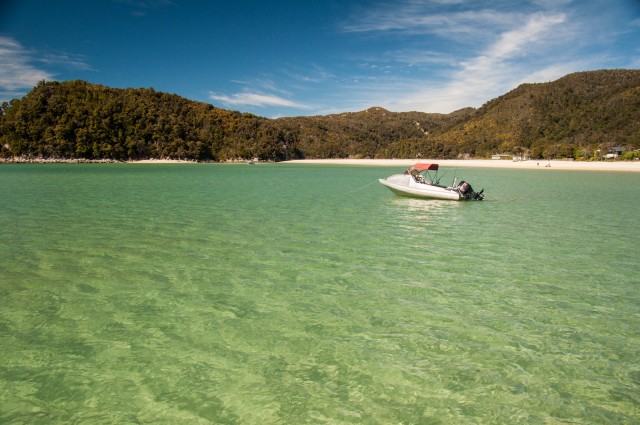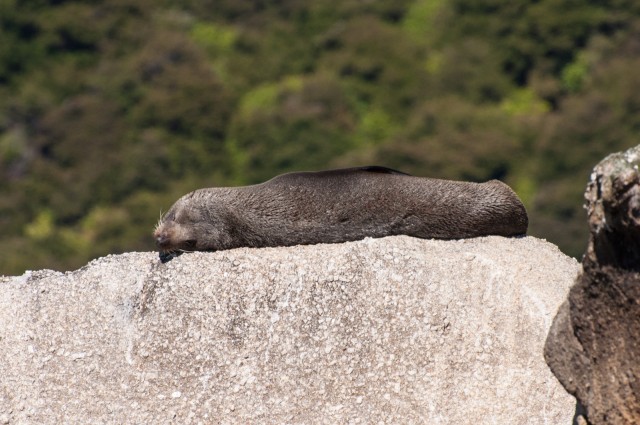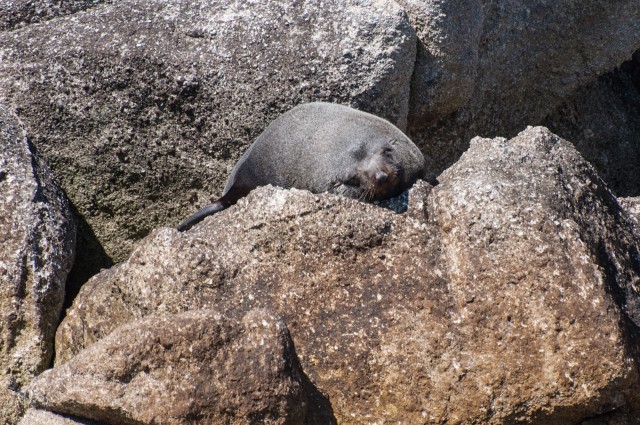 The fur seal colony on Tonga Island.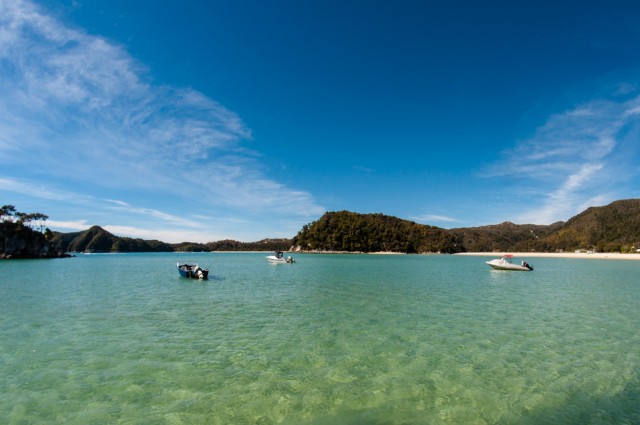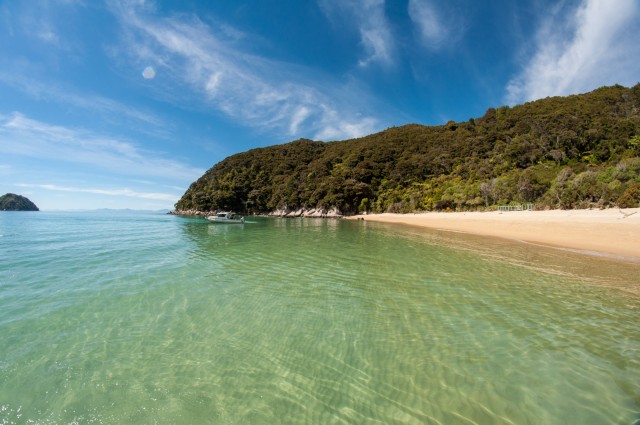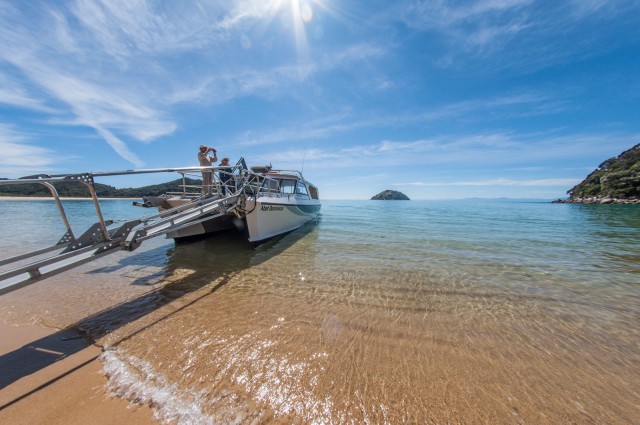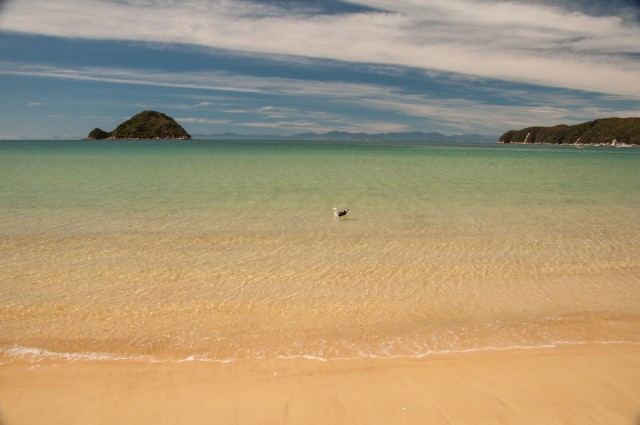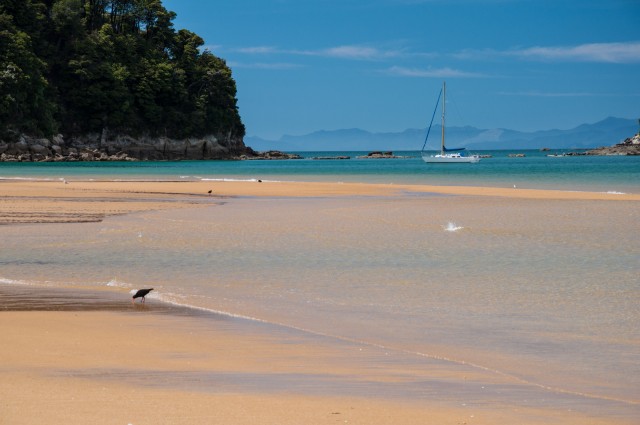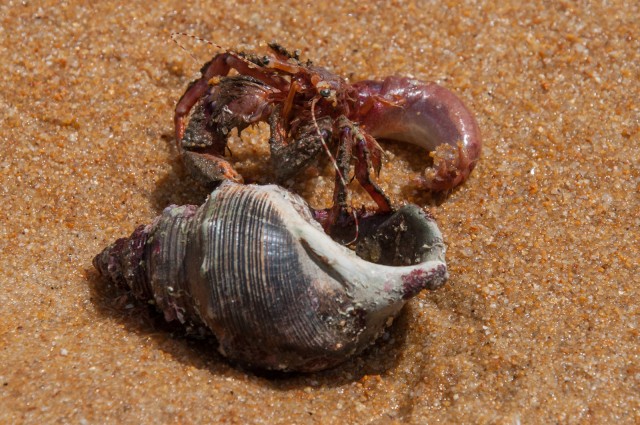 Awaroa Camp … at last. But it was not an one hour walk, as expected, more like three hours – so many things to see, so many photographs to take ;)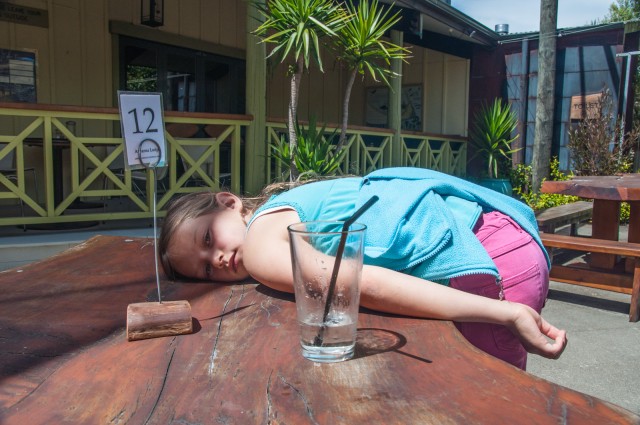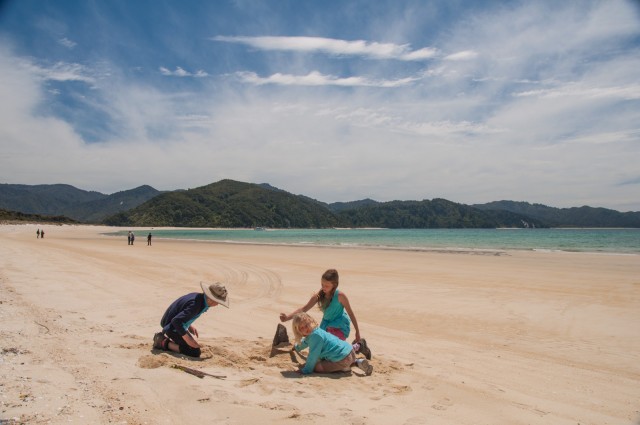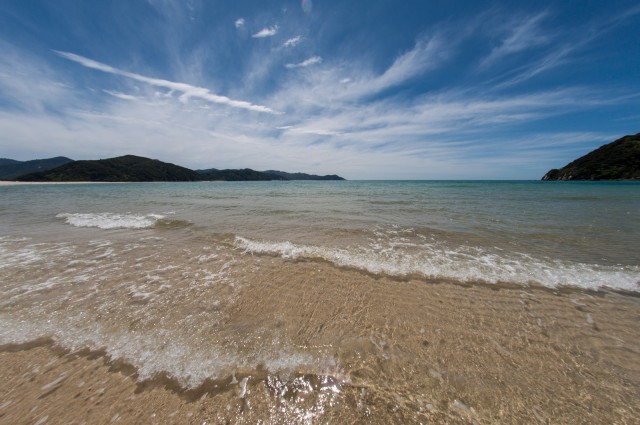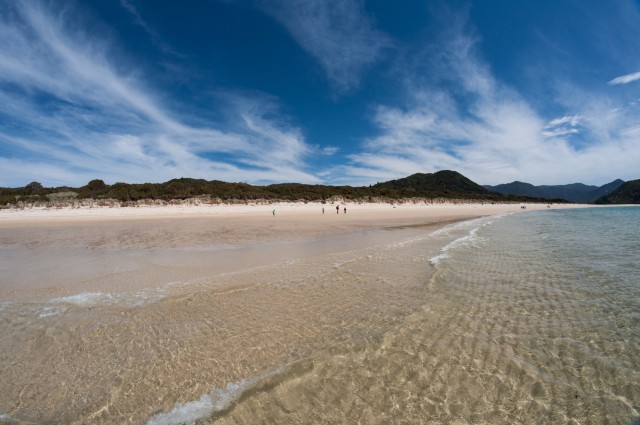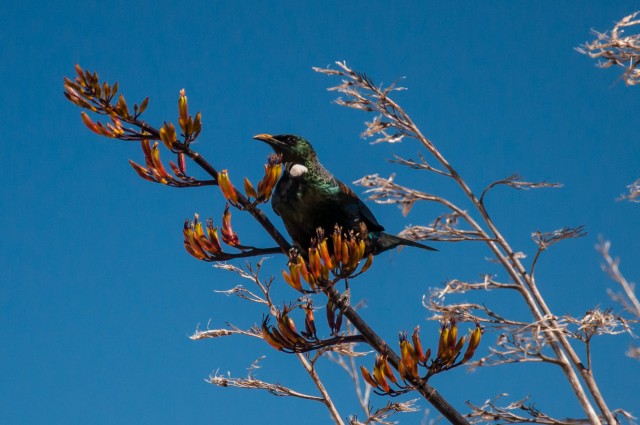 A Tui, picking flax seed for lunch – to hear a Tui's song, go to http://www.doc.govt.nz/conservation/native-animals/birds/land-birds/tui/facts/tui-sound-recordings/