Walked through Douglas fir forest then open grassland to the Basket of Dreams sculpture, built on Te Tapu-nui (Queenstown Hill) to commemorate the millennium.
From there, superb views stretch across Lake Wakatipu from the Remarkables. Traced the skyline beyond Walter Peak and found the legendary "Sleeping Giant". Climbed to the summit, 500 m above Queenstown. Made our way back when the rain set in again and set off for the nearest supermarket to buy some delicious ingredients to cook dinner with.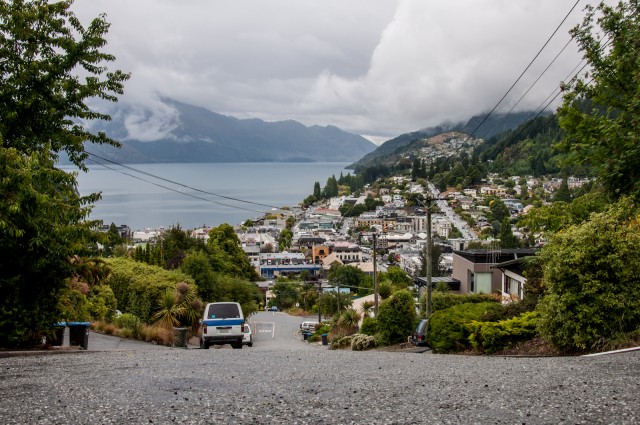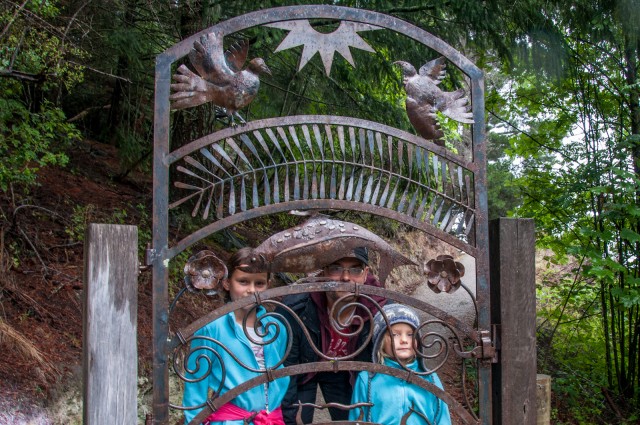 "This pathway leads to our future. With each step, we seek the guidance and wisdom of those who have gone before us; we walk with a sense of hope that those who follow in our footsteps beyond the year 2000 can do so with the same sense of pride in, and protection for, this beautiful place."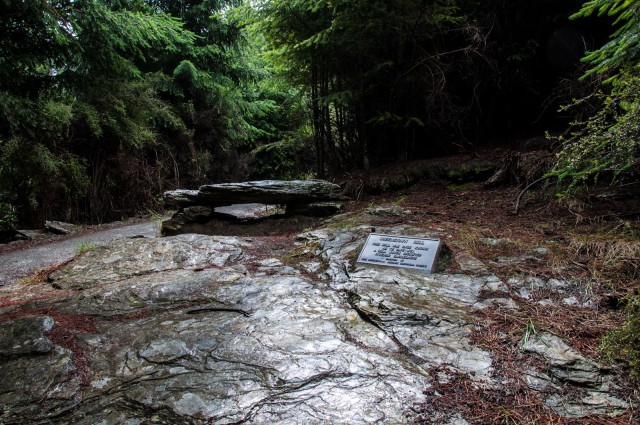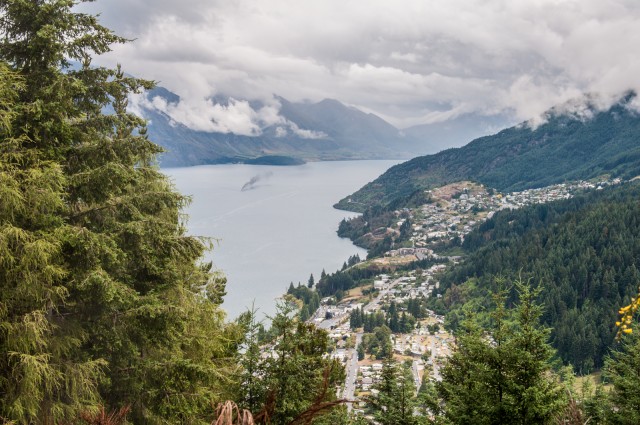 Basket of Dreams
Artist: Caroline Robinson
The Basket's spiral of steel
follows you
inward
to reflect
to draw inspiration from
the mountains, lake
and from those
who are with you
outward
to dream
for the future.
Time flies, eternity awaits.