I usually don't blog on request, but let's make an exception for Jenny, author of the very well written German travelling blog www.weltwunderer.de, who was so kind to honor us with the "Liebster Award". Thank you Jenny! :)
The idea behind this viral blog-award-worm is to spread the word about interesting topic-related blogs by answering a couple of personal questions and passing on further questions to some new, lesser known bloggers. Fortunately we've received only a short version of only 5 instead of 11 questions to be answered – phew!
1. What makes a "great" journey, respectively a "great" travel destination for you?
I'd say an environment that allows me to live a relaxed life and find some peace with myself and the family, in order to get back a clear mind that provides space for new creativity and joy. That's probably why we ended up with a desire for living in New Zealand. The thing is, the year we've spent on the southern hemisphere somehow taught us more about Austria and Europe in general than about New Zealand. Sometimes it can be very valuable to go back a few steps to be able to see a bigger picture. You e.g. stop taking many things for granted; an experience I can just recommend to any traveller.
2. Are you happy with the amount of time spent for travelling or would you like to travel more (or less)?
About a year ago when we have left NZ, I would have responded: "Yes, I'm happy." We did lots of exciting tours with the kids, exploring the areas off the beaten tracks, and it was awesome! However, several circumstances unfortunately prevented us from travelling since we're back in Austria. We've only had two short city trips to Berlin and Vienna, which was far too short to call it 'holidays'. Good thing is we're heading back to NZ in about a week and we're eager to jump back into our NZ (gum)boots once arrived!
3. How can we convince you to do a New Zealand trip?
Thanks, no need to. Really. The flight is already booked! :)
4. What's the role of the kids when planning a journey – how much are they involved in decisions, how considerate are you?
Honestly our kids are easy with travelling. They are happy if we suggest beach holidays and they don't really complain if we don't do much travelling. If it was only up to the kids to decide what to do and see, they would come up mostly with pricey attractions I'm afraid. We try to fulfill their any requests, but can't arrange everything. Sometimes it's hard for them to understand that we can't do specific things because they're too young, e.g. a guided kayak tour on the Abel Tasman that requires a minimum age of 8 to participate.
5. Given "Weltwunderer" are in town – could we all (five!) stay at your place overnight? ;-)
Sure, we have plenty of space for a large tent on our site! Yet the house is still missing. ;)
Jenny, I hope my answers are sufficient and I'm glad to announce our five nominations: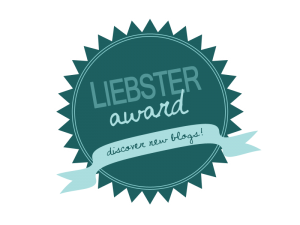 Our questions to these bloggers:
Why did you start blogging?
What keeps you continuing it and did your intentions change at a point?
What's your favourite country to live in and why?
Which spare time activitiy do you enjoy most and why?
Can you tell a wise saying that's based on your own experience?
Five questions are enough I think. Hey, we really want them answered, so better not cause too much of work. ;)
We're looking forward to your replies!