Our builder submitted our house to this year's House of the Year Awards and it seems the judges liked it.
We have won the "Lifestyle Award – Sustainable" category and earned a "Silver Award" in the general category.
View all 2016 entries (Sorry for the pictures there, their photographer obviously got a bit lost in Photoshop retouching.)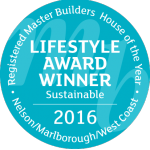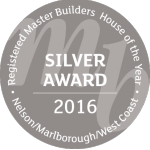 Read more about the house design considerations in this post.