Located just (8 km) north of Moab is Arches National Park, which contains the world's largest concentration of natural sandstone arches (around 2000!).
Delicate Arch has become the unofficial symbol of Utah, it's everywhere: Even on the state's number plates.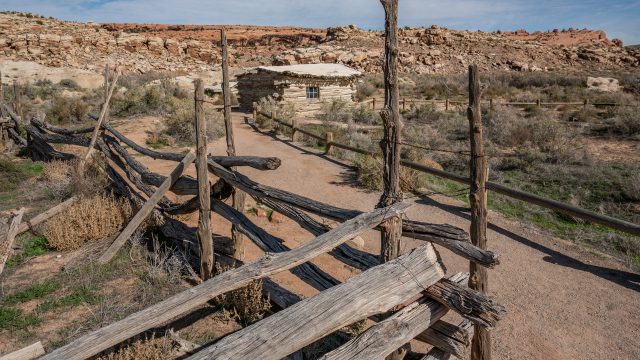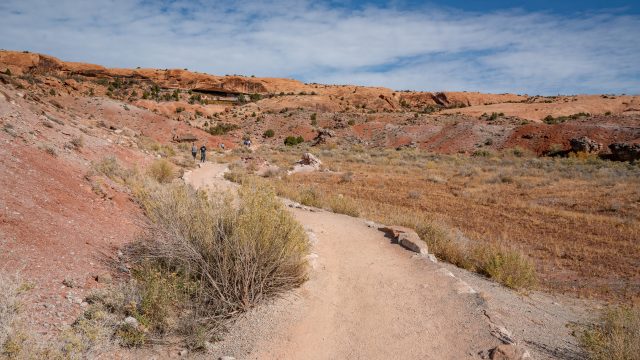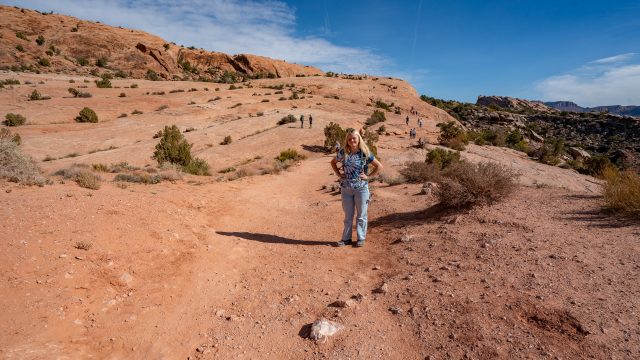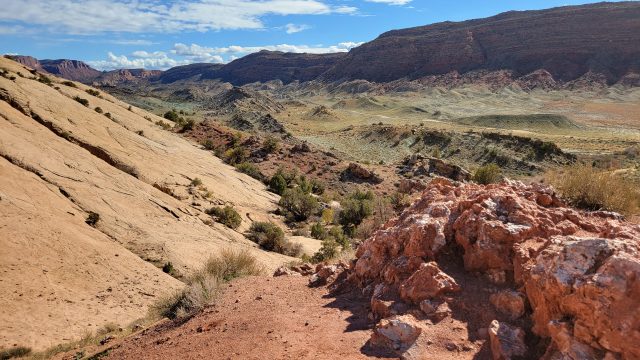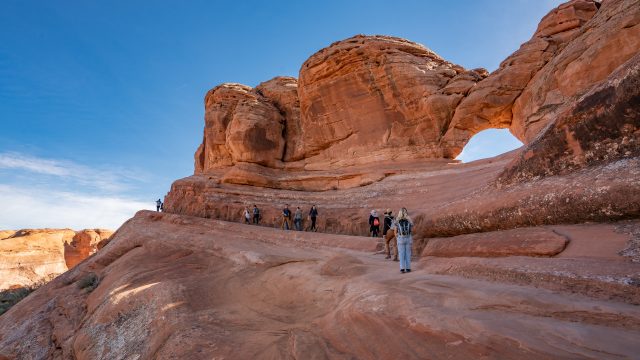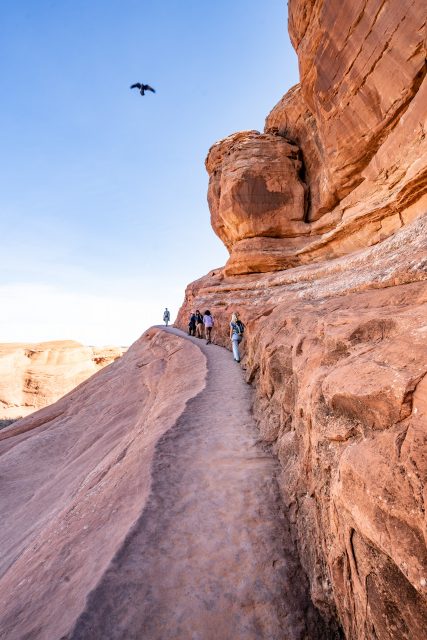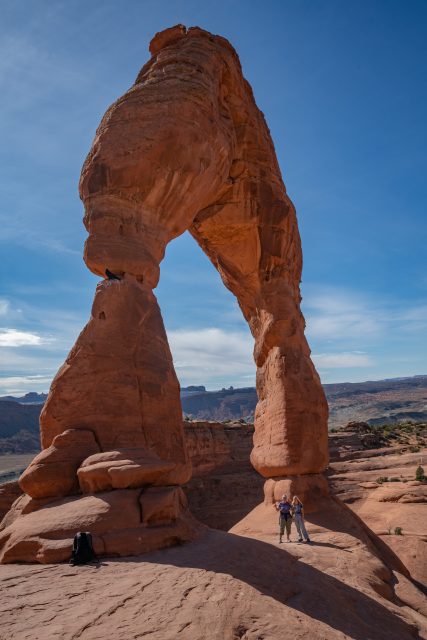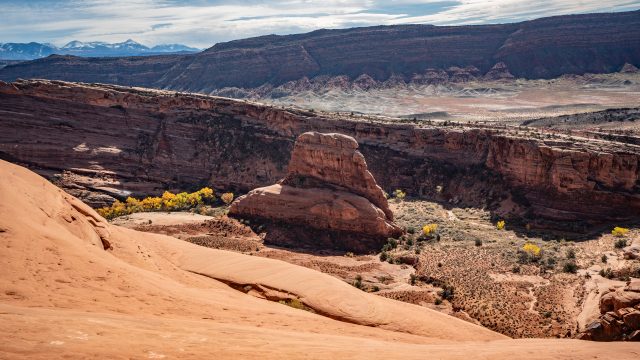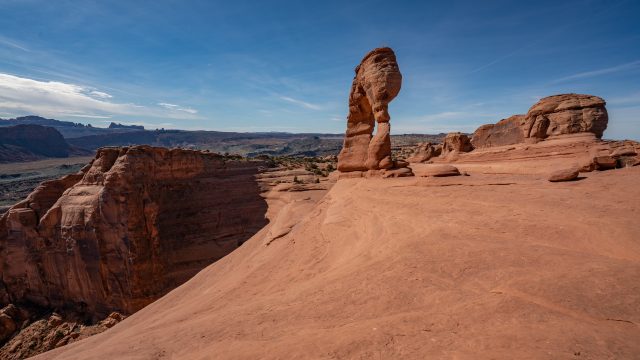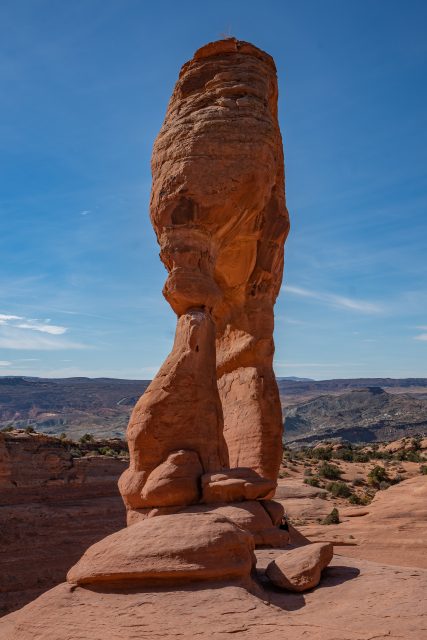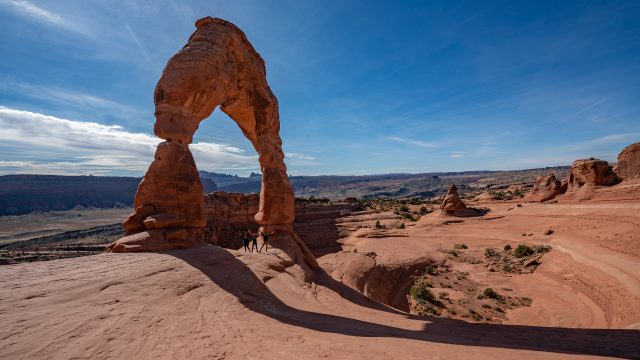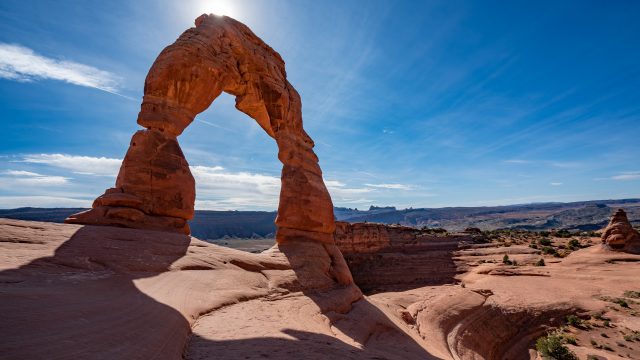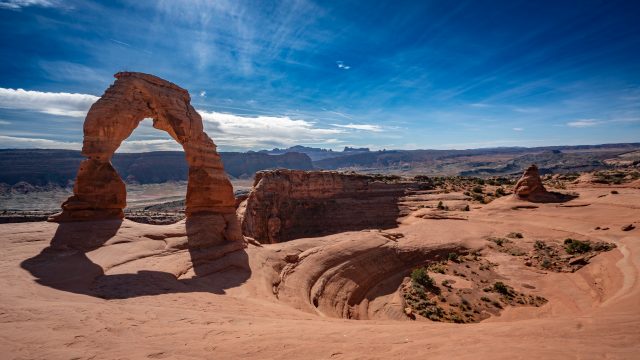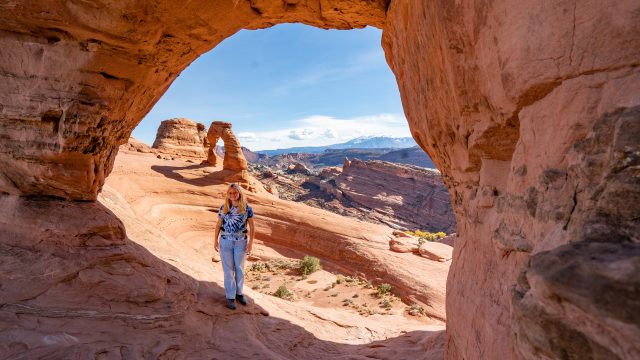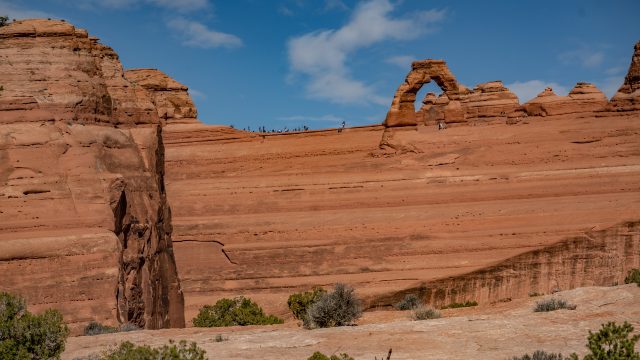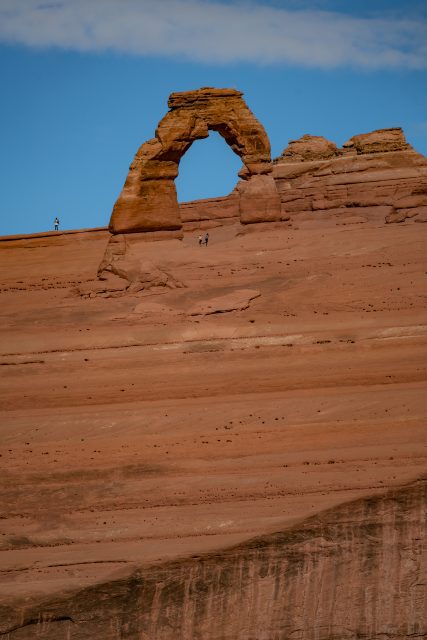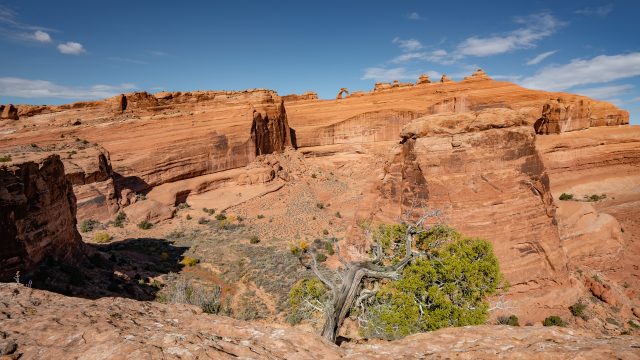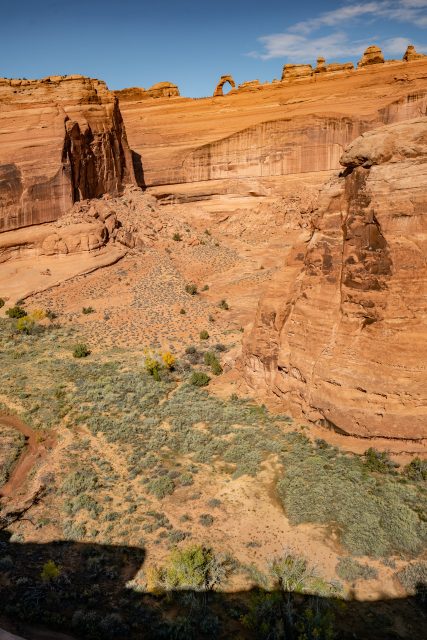 2. Sand Dune Arch – much enjoyable short walk with an arch just around the corner.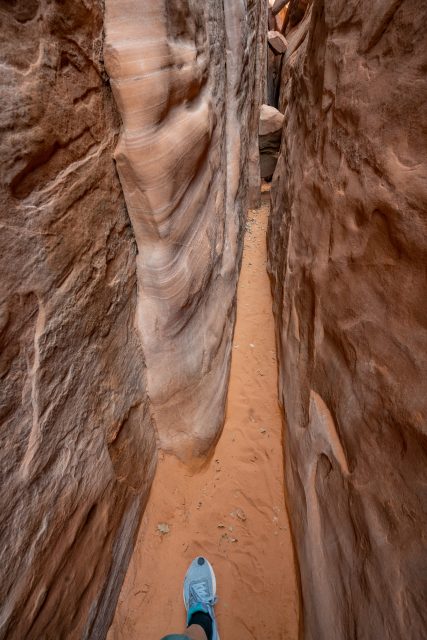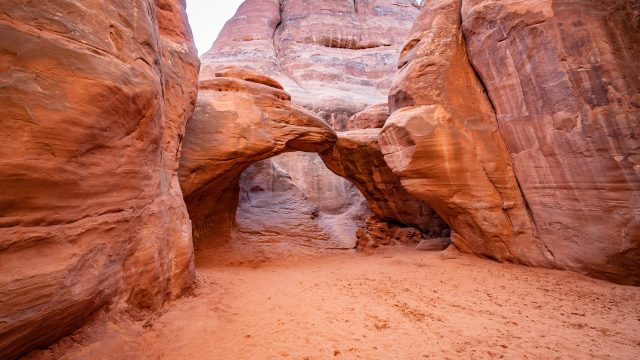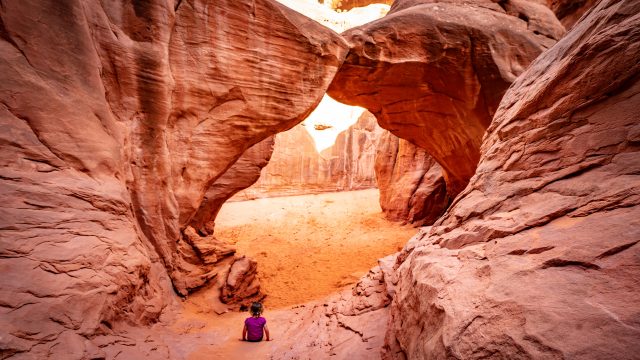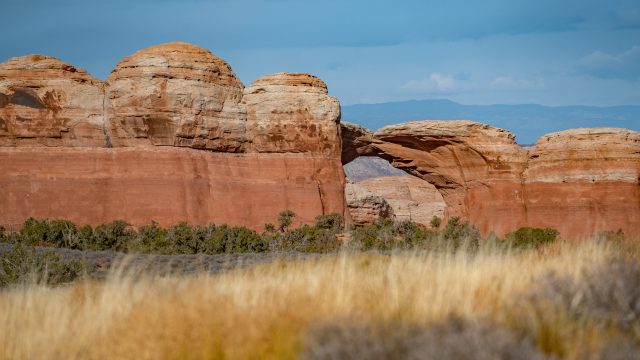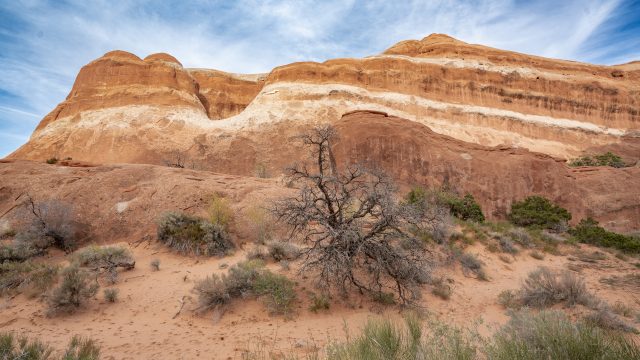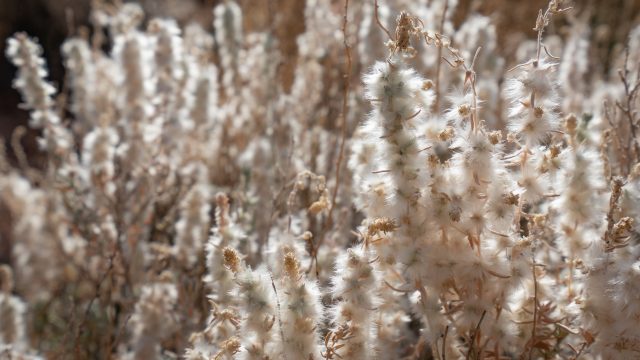 3. Pine Tree Arch – A hidden one, but well worth the walk.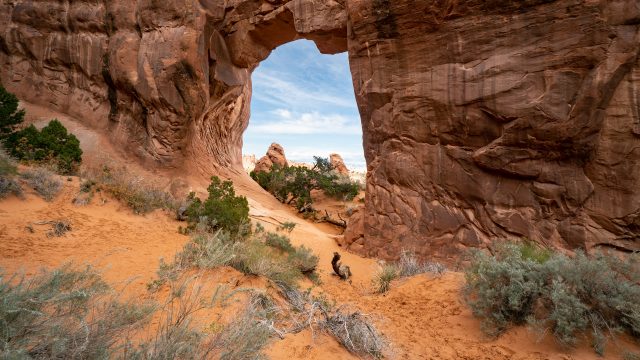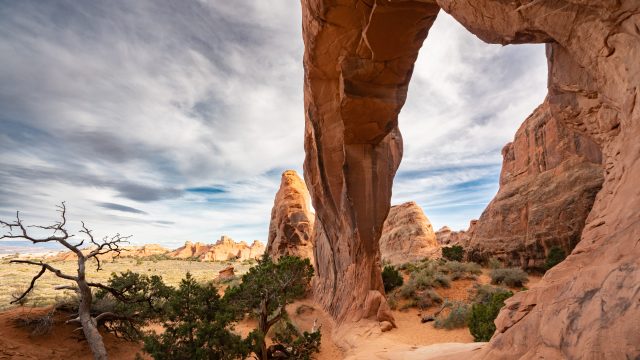 4. Tunnel Arch – Been there twice, but in Autumn it seems late afternoon is best if you want to really see the "light on the end of the tunnel".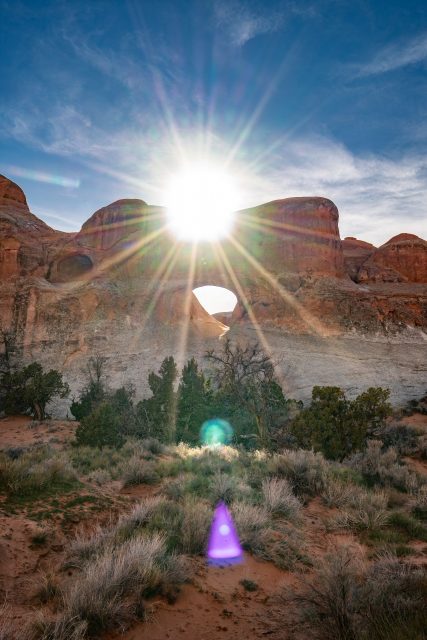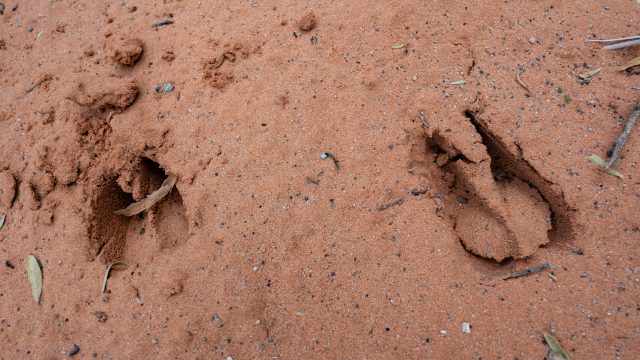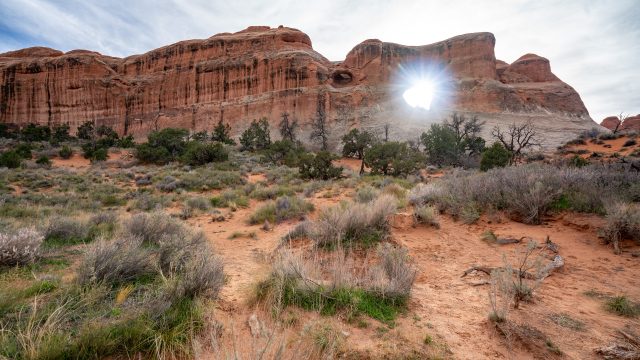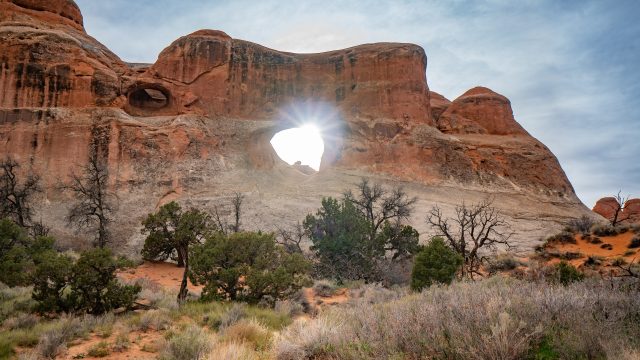 5. Landscape Arch – measuring about 88 metres long from base to base, is one of the longest natural freestanding spans of rock in the world. Since 1991 large pieces of the formation have fallen, though the arch remains intact.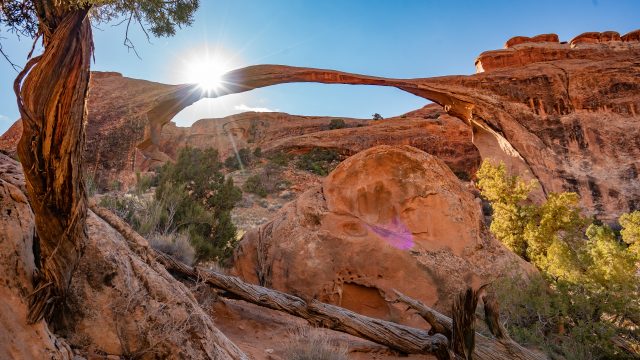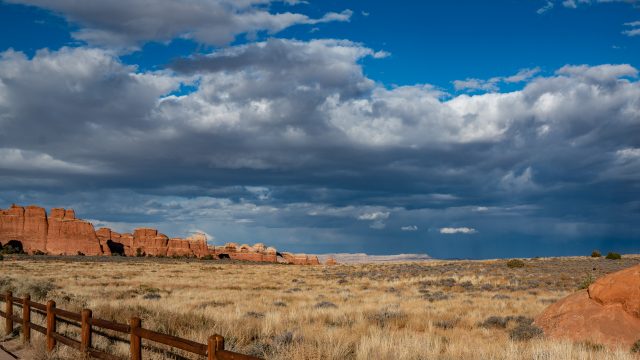 6. Partition Arch – Sandstone span along the Devils Garden trail pierced by large & small window-like holes.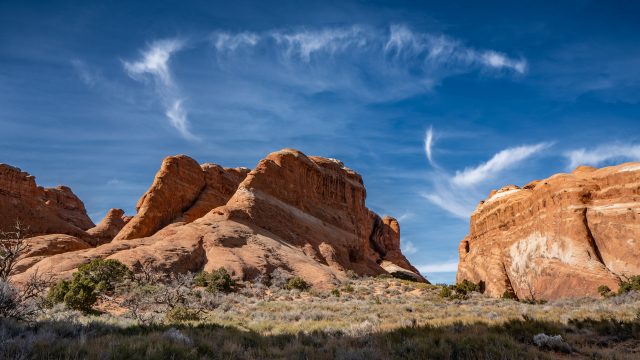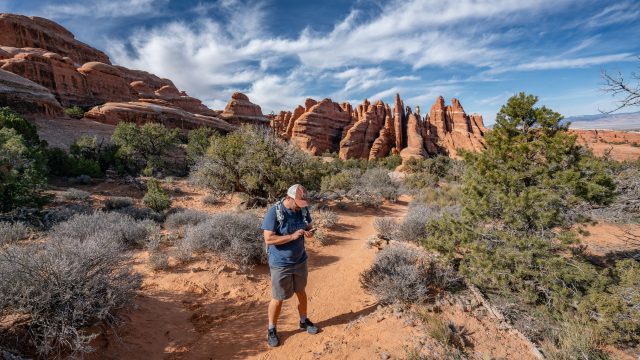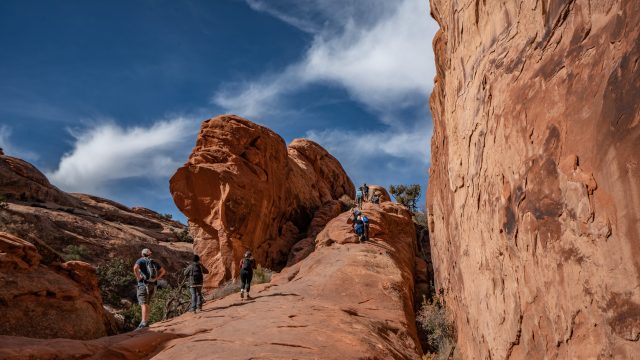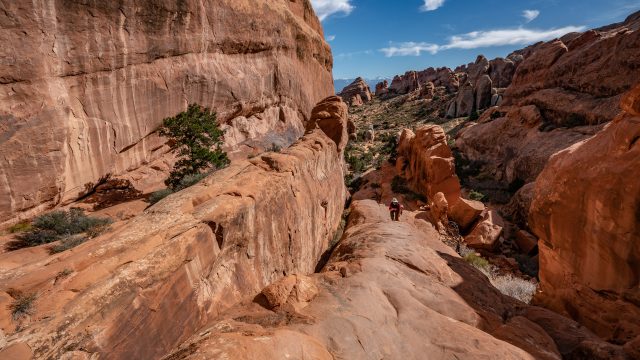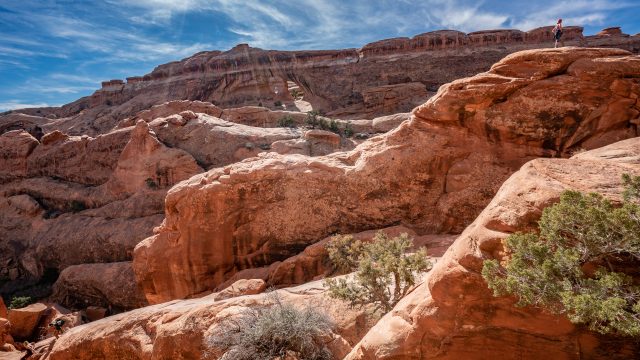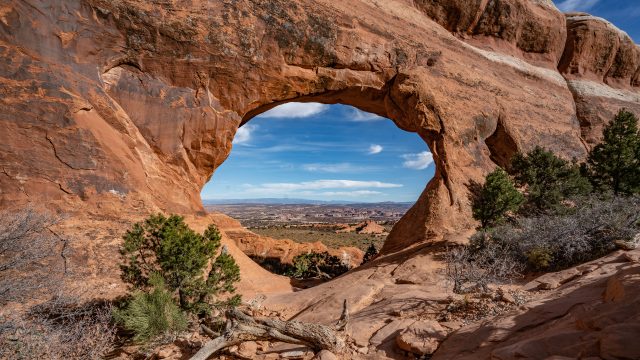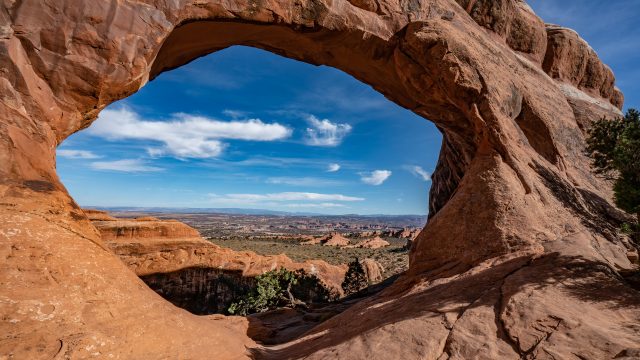 7. Navajo Arch – Tunnel-like, ground-level arch in a thick sandstone fin, with a flat, shady area underneath.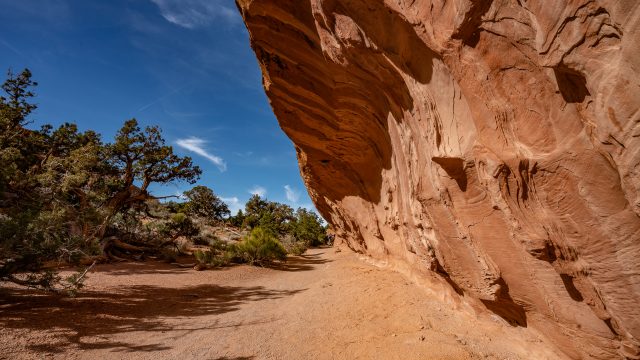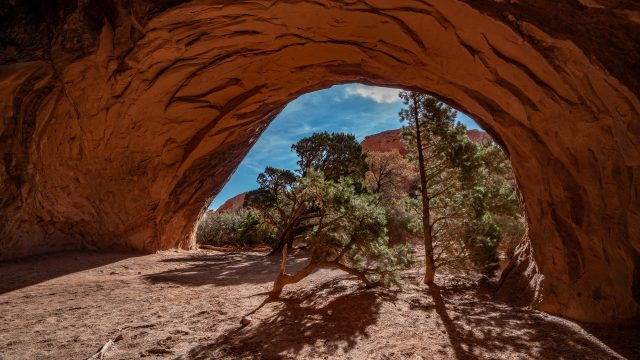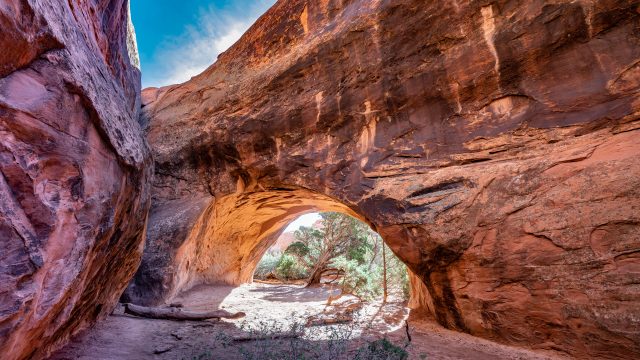 8. Balanced Rock – it's located next to the park's main road, at about 15 km from the park entrance.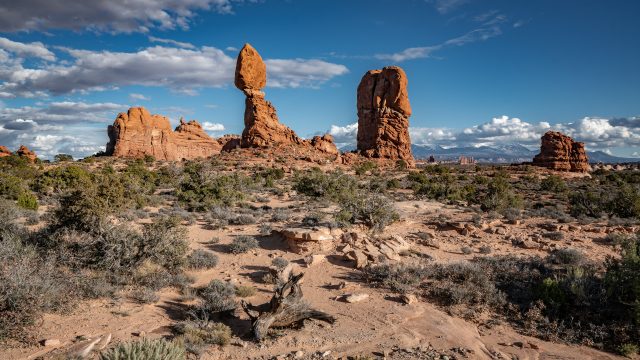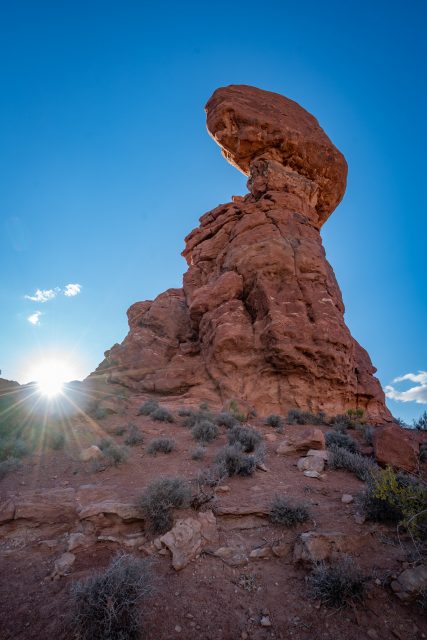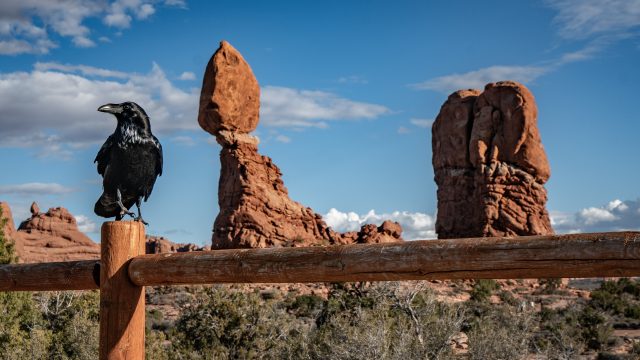 9. Windows – Also known as "The Spectacles", these two arches stand side by side, though separated by some distance, cut from the same sandstone fin.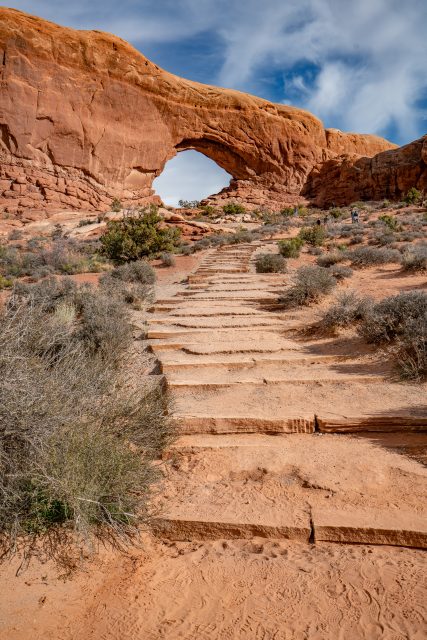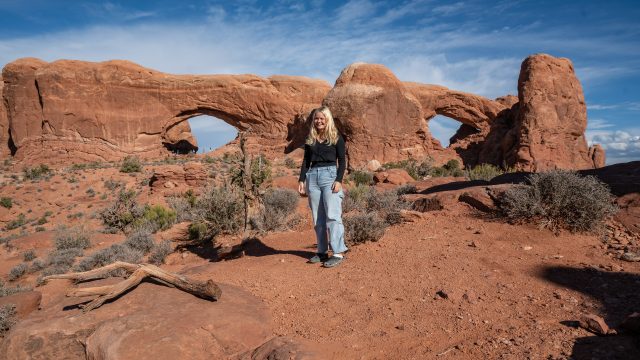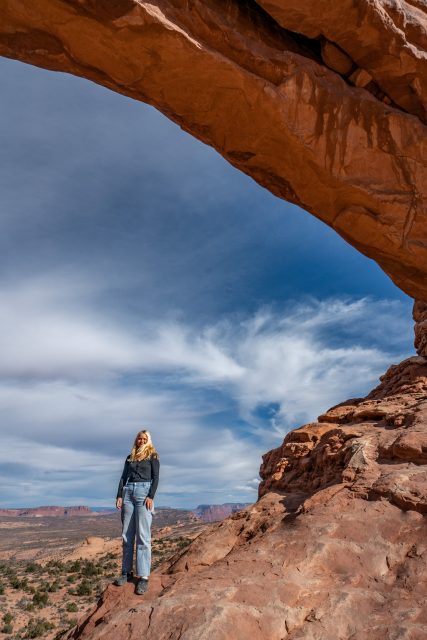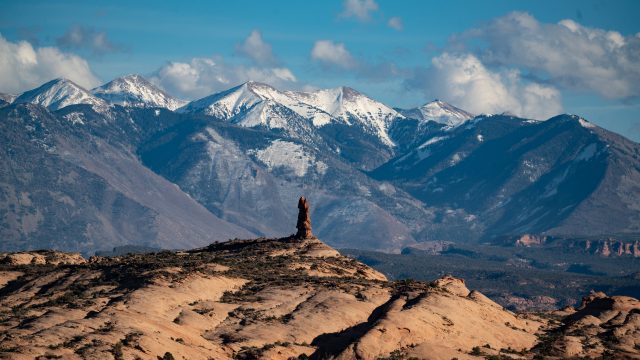 10. Turret Arch – Most photographed right after the delicate one.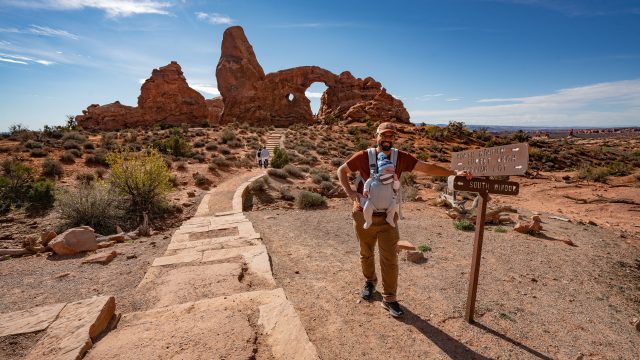 11. Double Arch – Like the boney remnants of an old cathedral.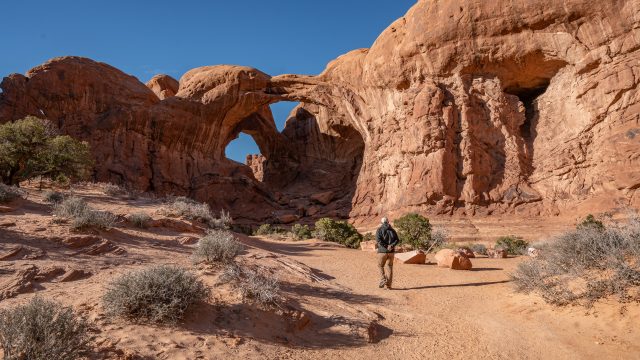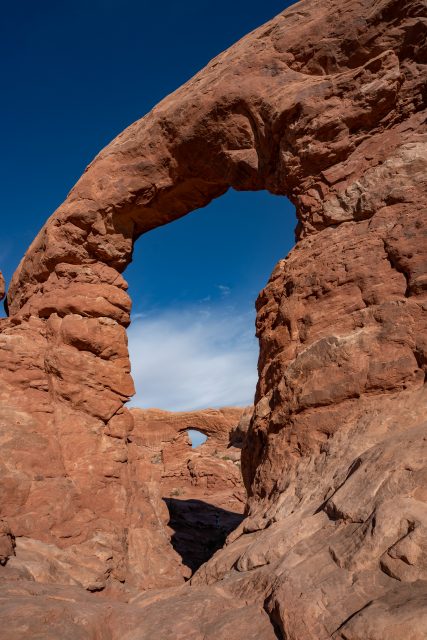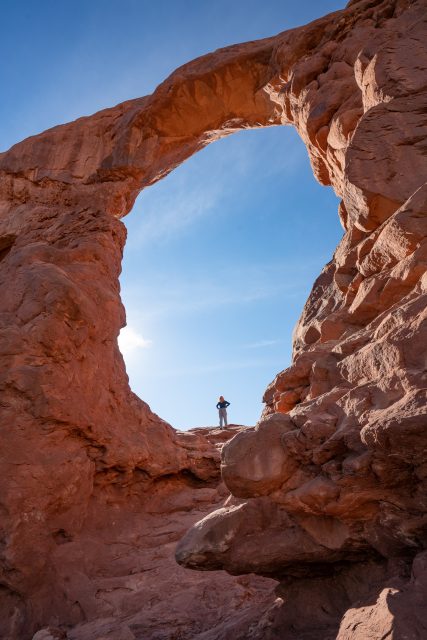 12. The three Sisters – no hike, no climb, just stare at the massive figures of these three stone women (the highest wall is 100 m).