Yes, it's a great walk, but also one of NZ's Great Walks (you can spend several days in the park, camping or bunking in huts, tramping the 60 km in 3 – 5 days)(I took the 5 nights/6 days option, but using the max number of nights per night/site you could on/off walk for nearly two weeks).
OK so far. But why … ? Because it's one of the most pristine coastlines left in the world and now, after the long Covid absence of tourists, very empty compared to before. The smallest National Park in NZ with the most trampers on track. If not now, not ever, I figured.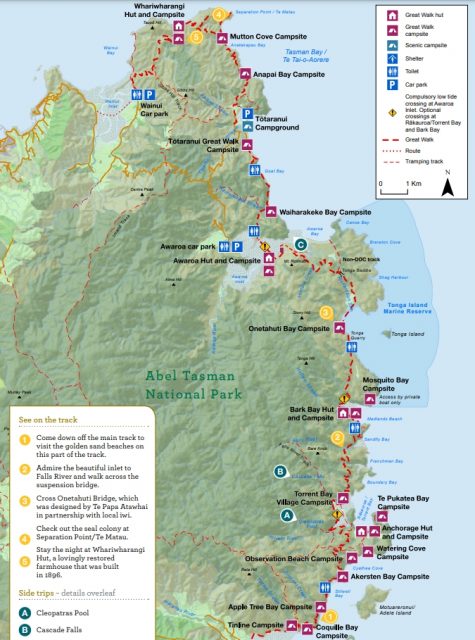 Packing the bag was quick, with some adjustments to the equipment (new backpack, stove, brick-a-brac that makes life easier like the very cool water bottle with carbon filter): Important to me was having my phone for pics and emergency, a powerbank, cable, small change if I needed to take the water taxi back, vaccine pass, confirmation of booking, camping gear and food for 6 days. Weight of the packed bag was 12 kg, just a bit more than carrying the baby.
The most critical decision was how the route would be, from Marahau to Wainui or the other way? Also, it's crucical to know the tide table and decide where to stay from there. I didn't and it worked out ok-ish, but a few hours up or down would have meant I'd have to stay somewhere else or walk longer/quicker etc. Bottlenecks are
Goat Bay – at high tide and rough waves it can be tricky to get to the exit in dry clothes.
Awaroa crossing – no walk around, crossing only at low tide +2 hrs.
Onetahuti – the big stream has been covered with a board walk, but a new side stream formed and once a month with very high tides it can be 1.5 m and uncomfortable to cross.
Torrent Bay tidal crossing – can be outwalked but calculate +3 hrs
This is the story of a woman in a superman shirt who went on a
6 day hike in para-para-paradise (yeah, like in the coldplay song).
Day 1: Wainui – Mutton Cove
Can't say why but I wanted the sea on my left side, so I opted to walk from North to South. Thank you for giving me a lift to the park entrance in the early hours of the morning just because I wanted to walk in the morning shade :)
The pack was even easier to carry than I thought, the usually taunting increase to Gibbs Hill Pass felt nice and once I saw Whariwharangi hut in the distance I knew I could make it all. After an hour at the beach the path started sloping up Seperation Point and I do not regret walking the detour to the light house, the views are stunning and watching the baby seals down at the water line was amazing.
An early arrival at Mutton Cove Camp allowed for creative flax weaving and starting the cool sudoku book I got just for this. Lucky enough I also brought a pen.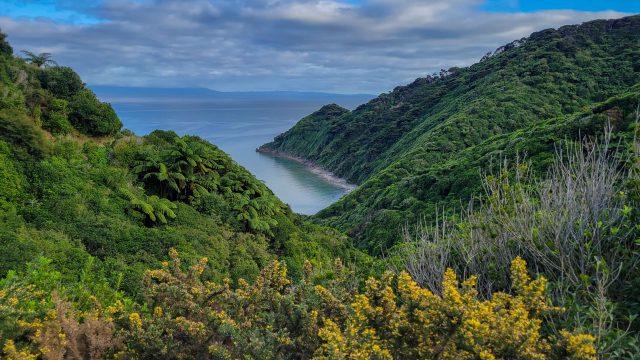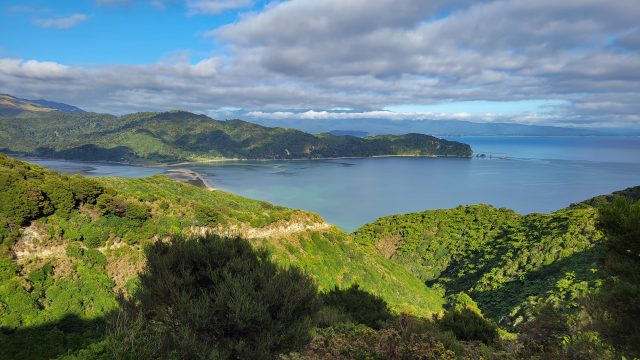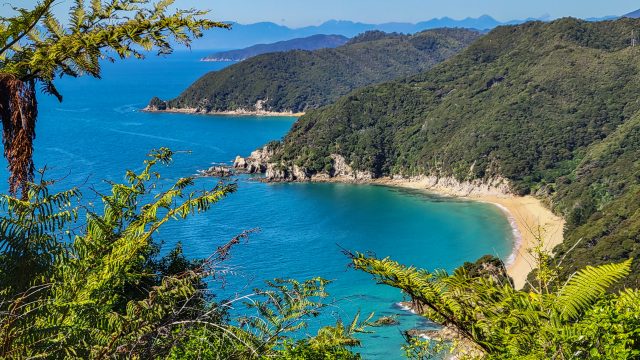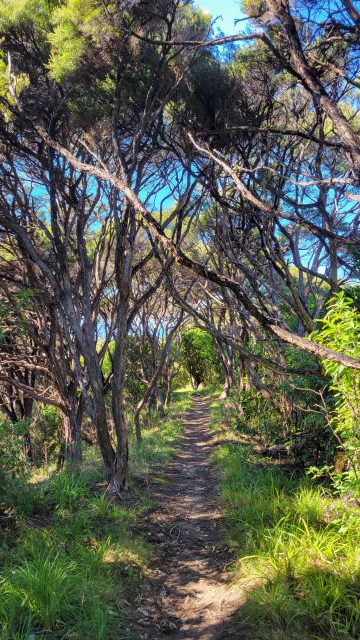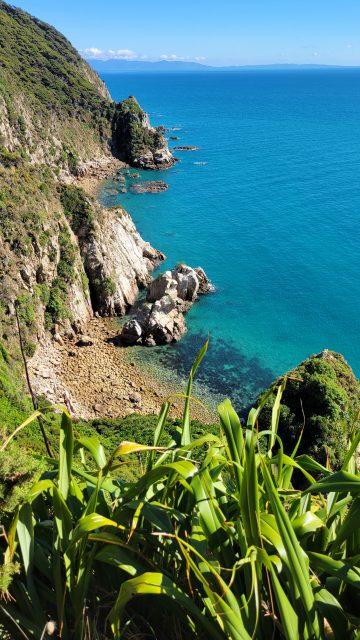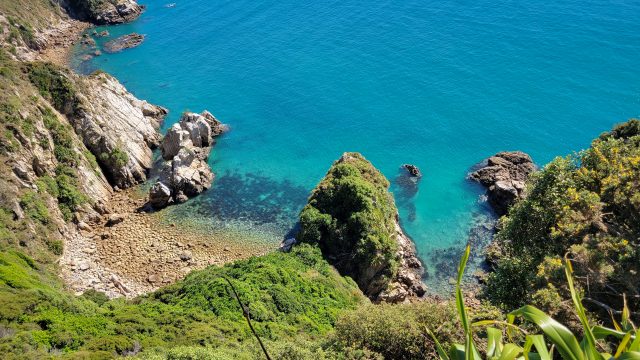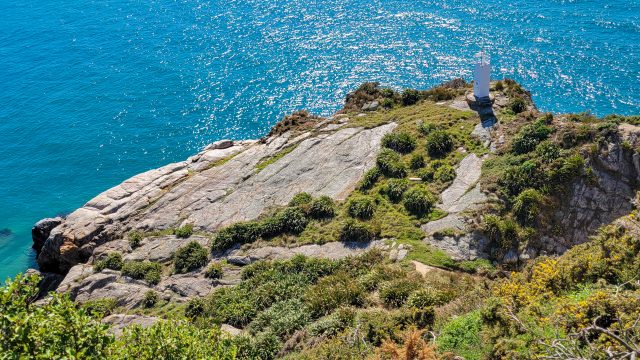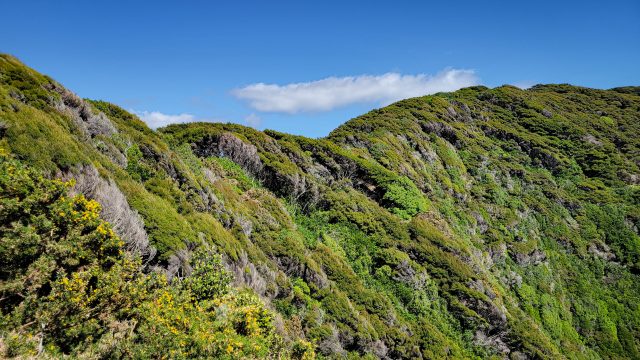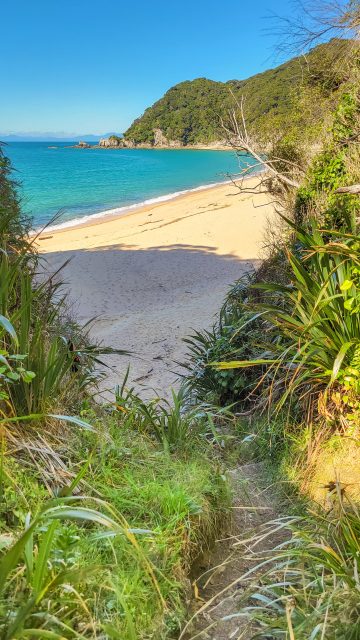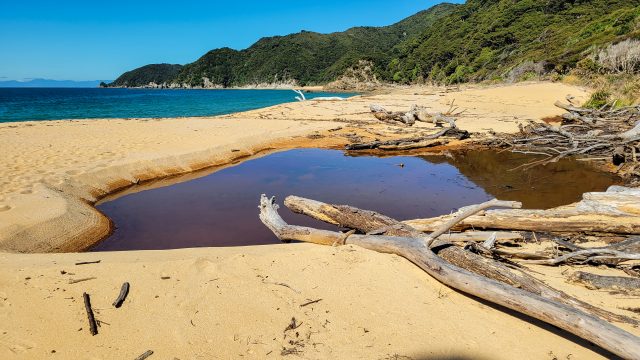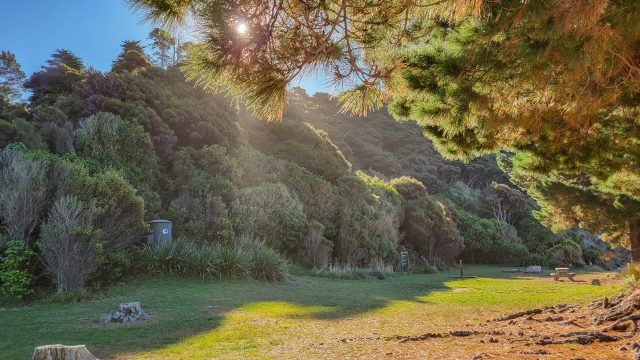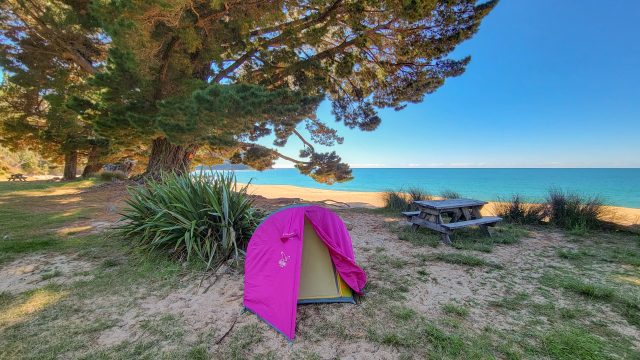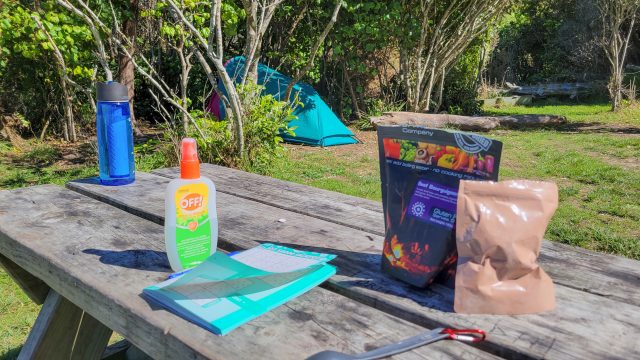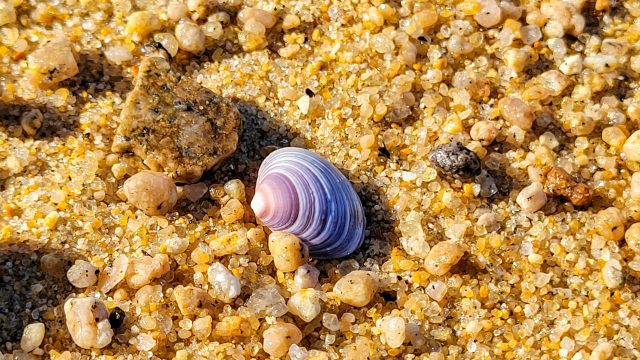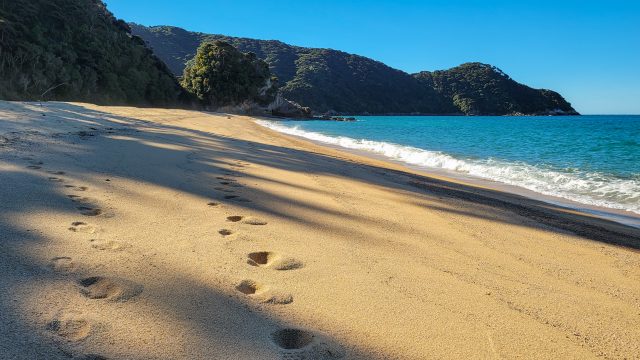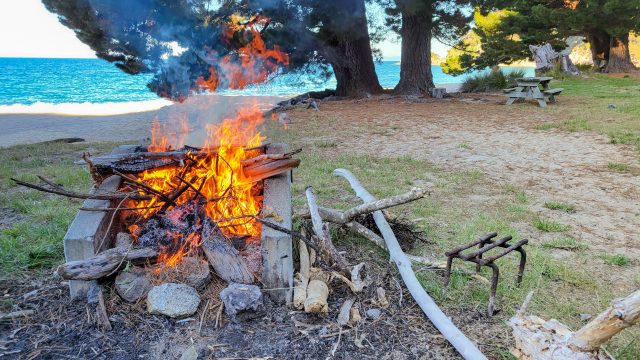 Day 2: Mutton Cove – Waiharakeke Bay.
Mutton Cove was the ultimate free spirit camp, not a lot of people rest here.
Waiharakeke is also not very frequented, maybe because there's other, better options around (that are more instagrammable), but even though just 50 m from the beach it was so nice and quiet, recommend!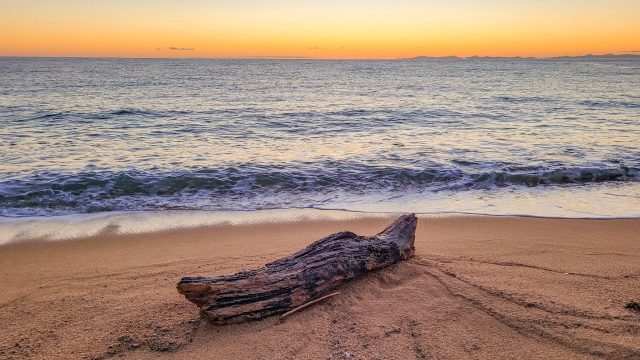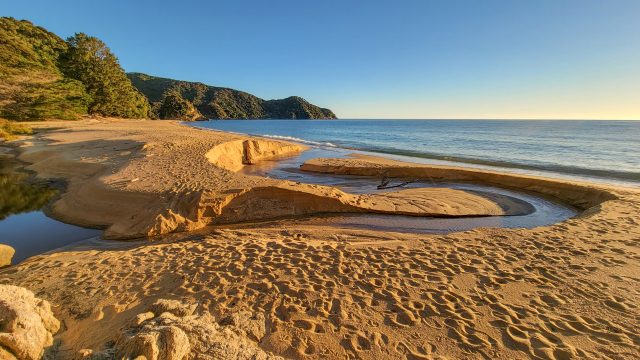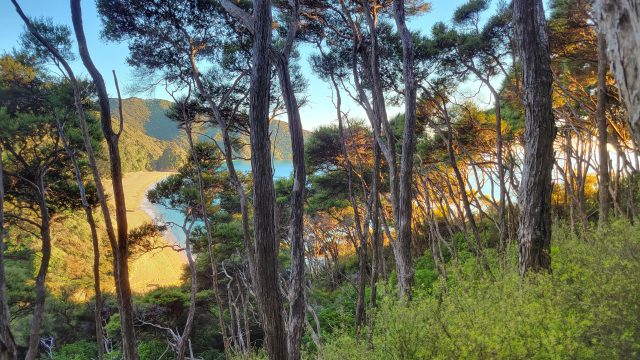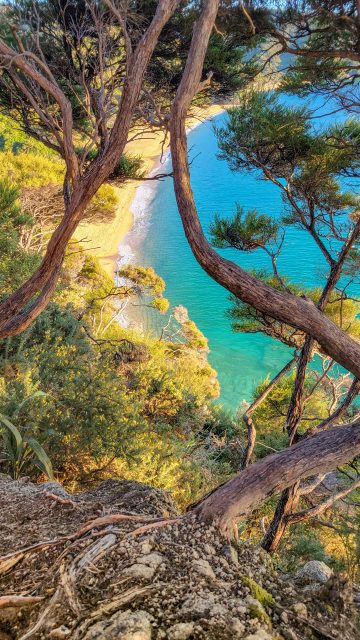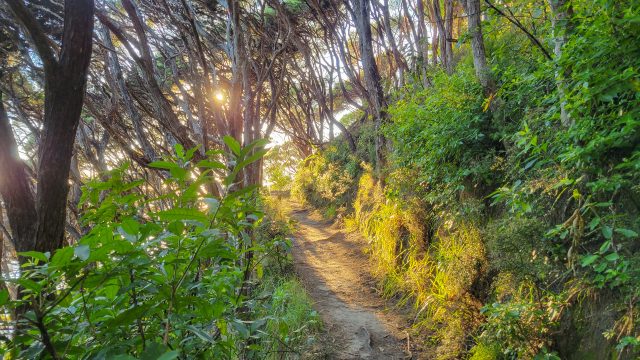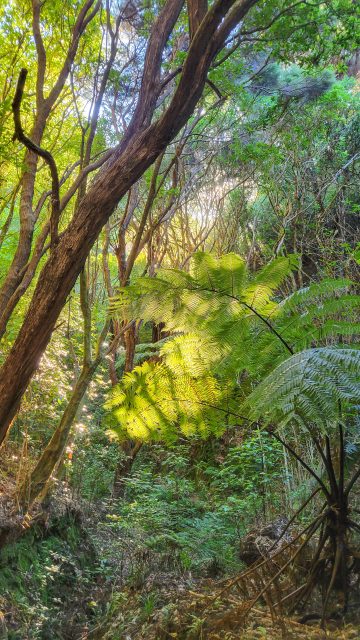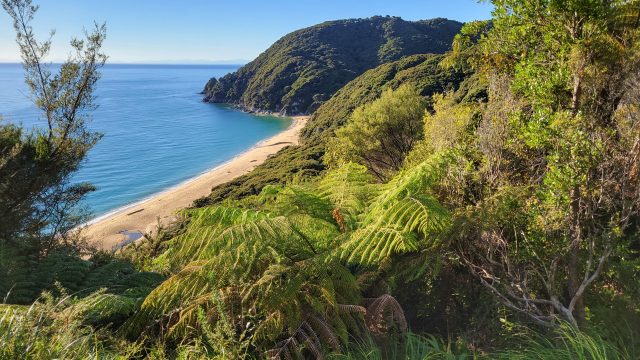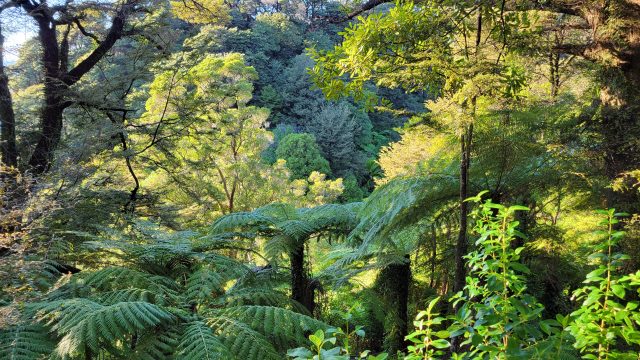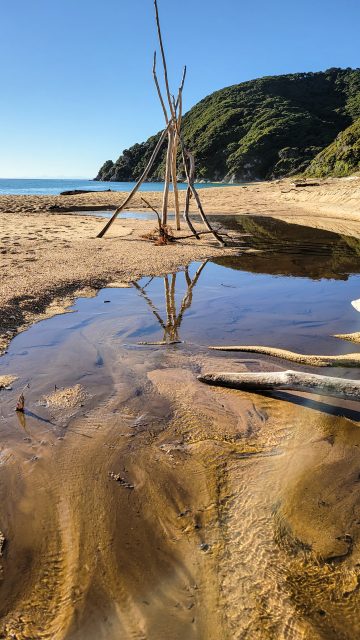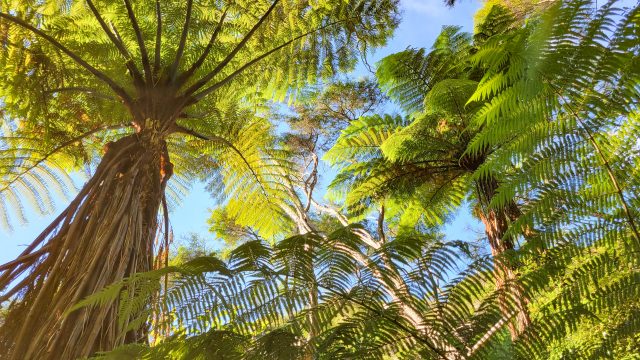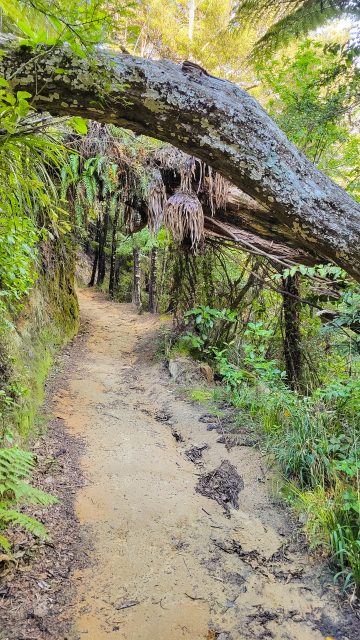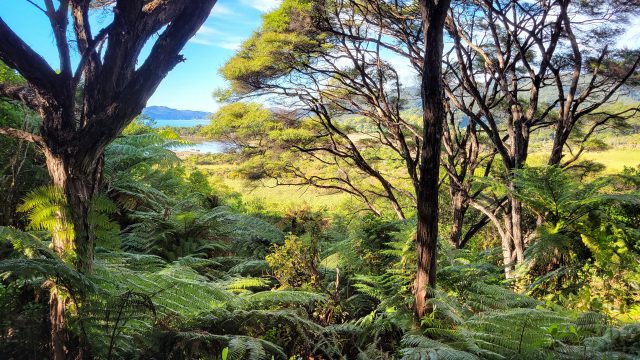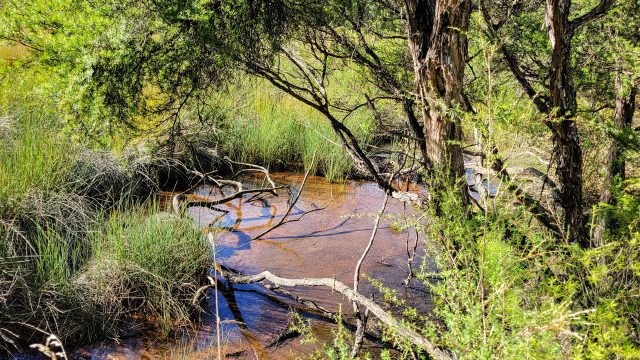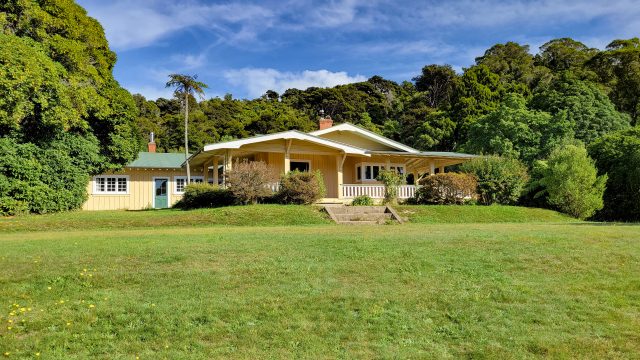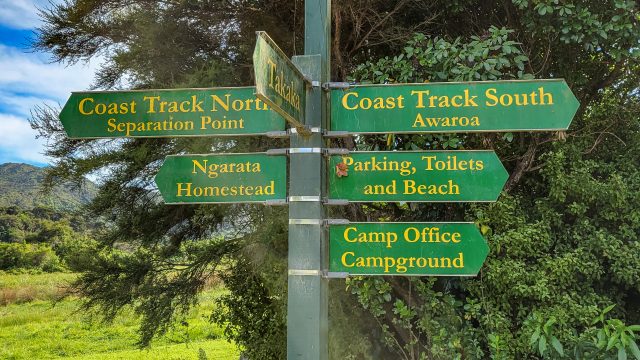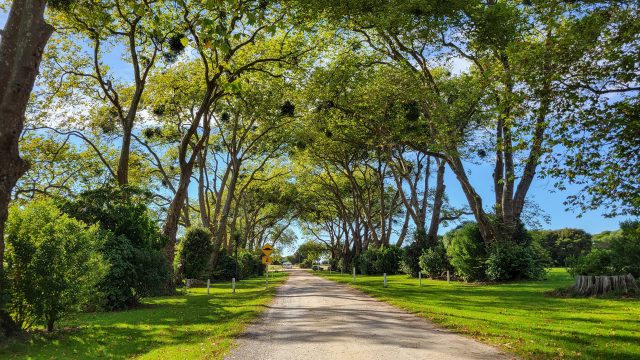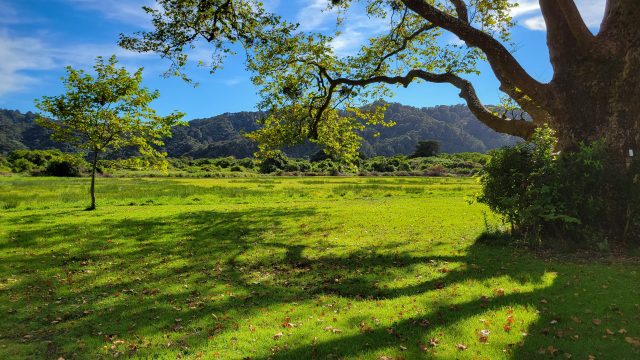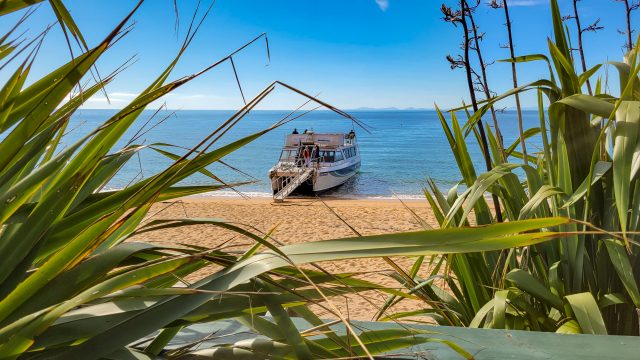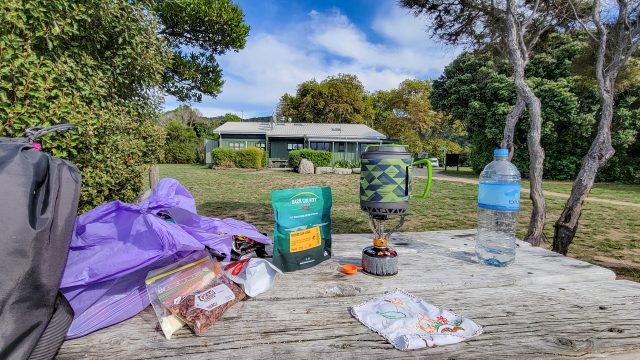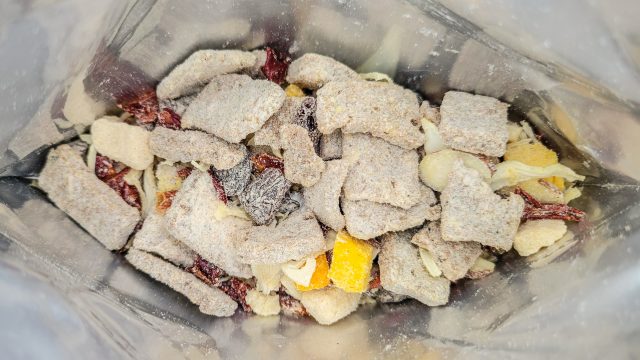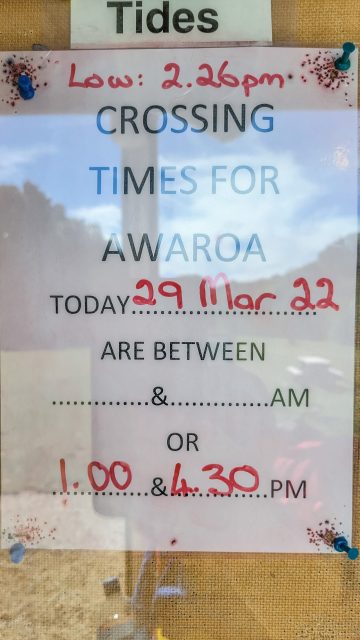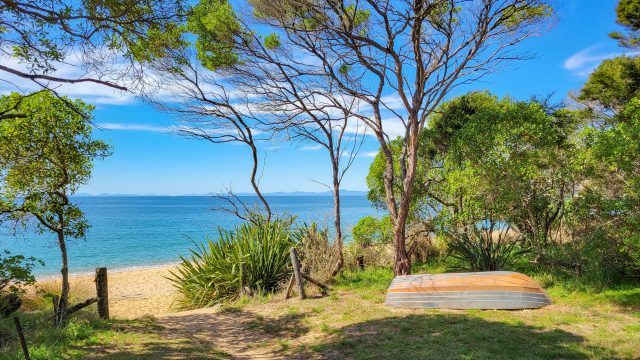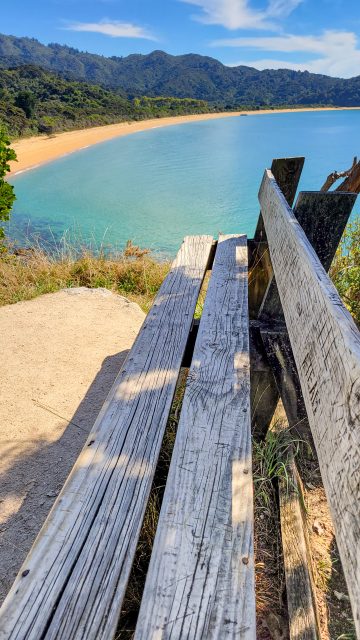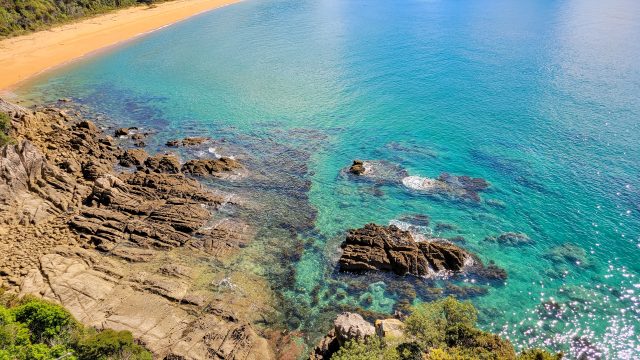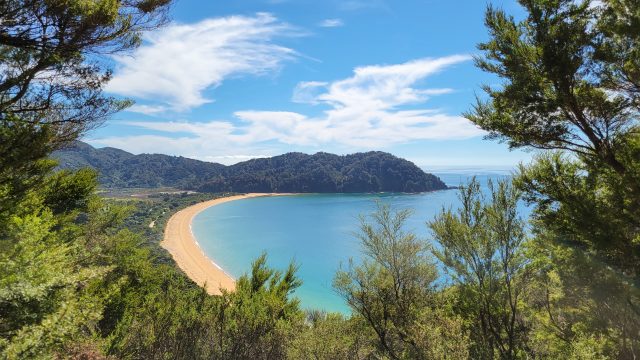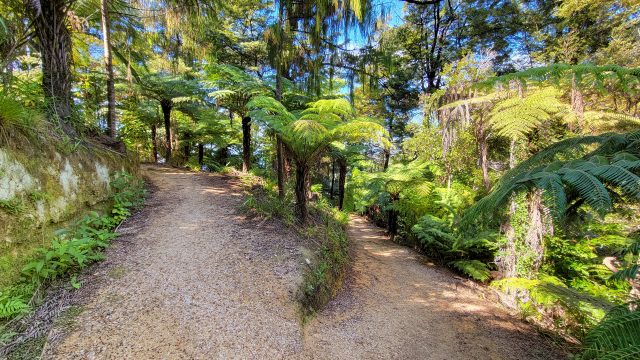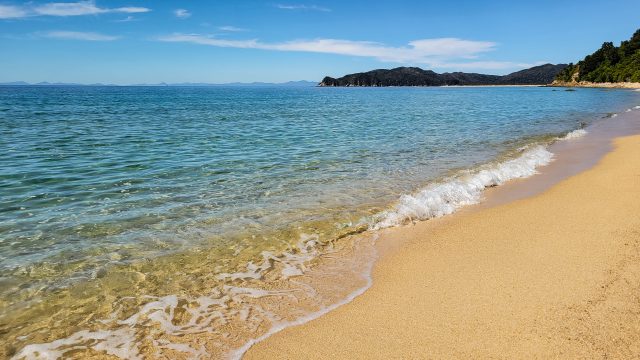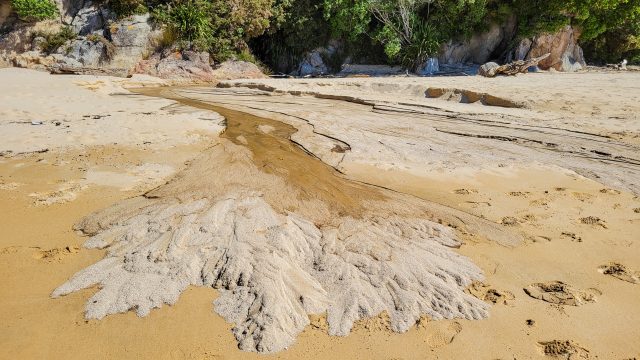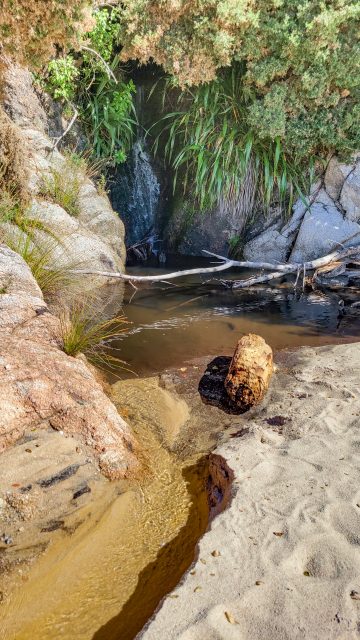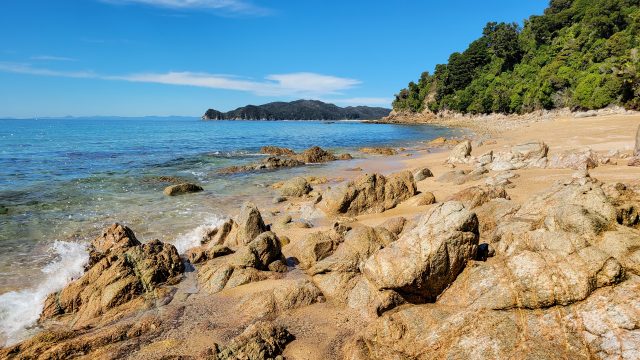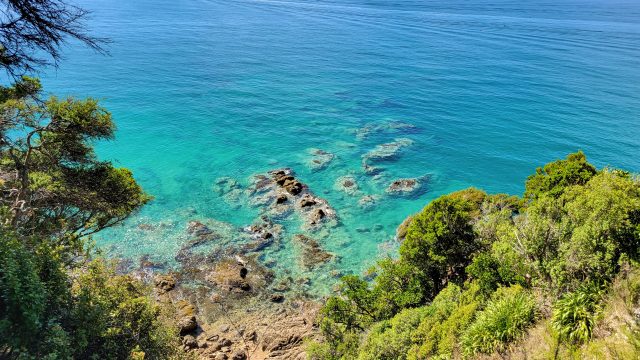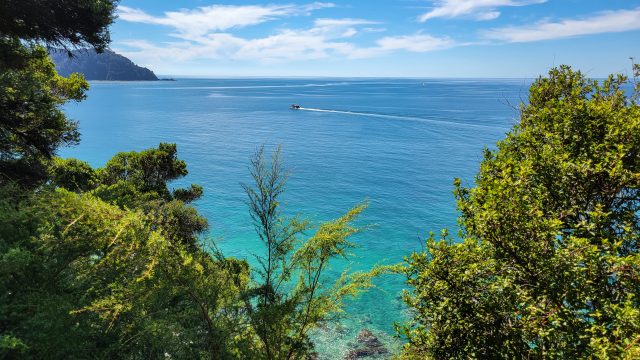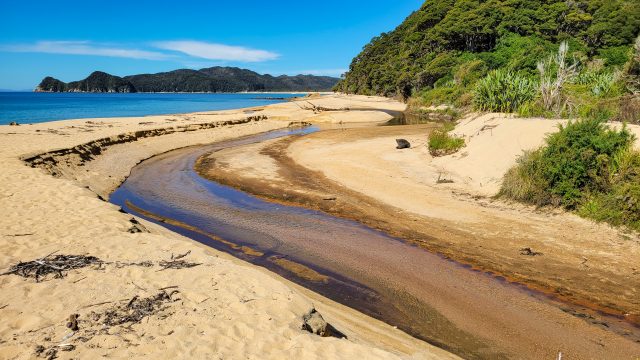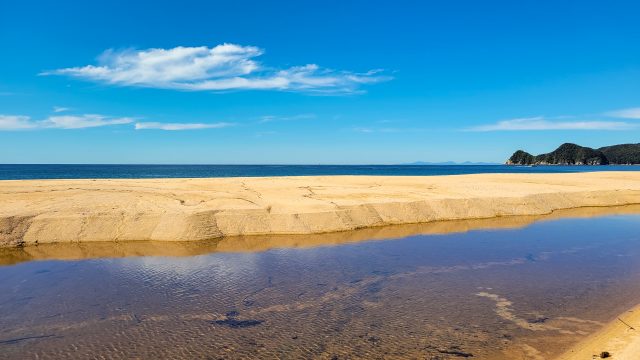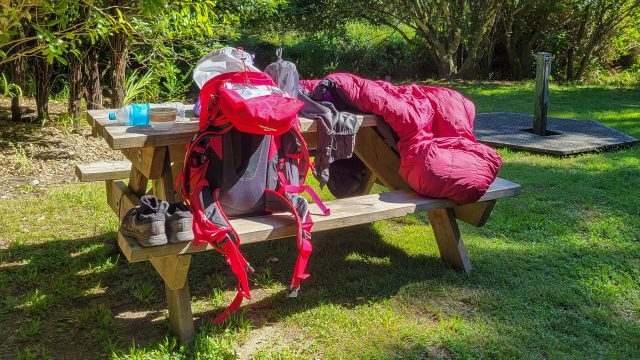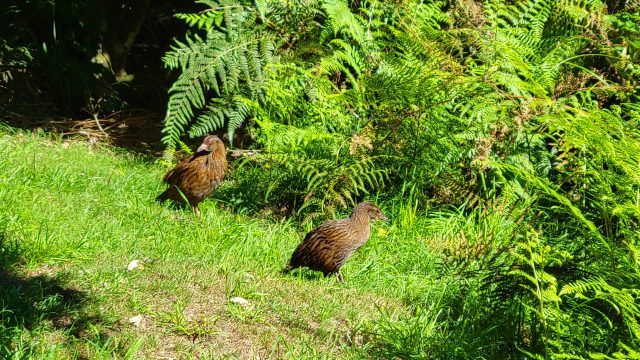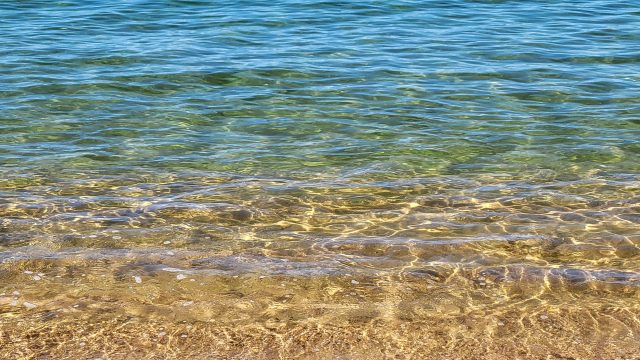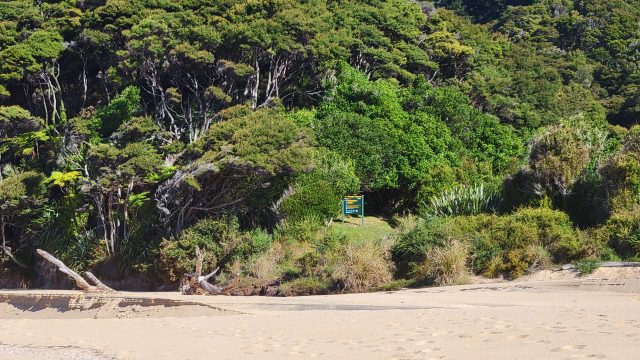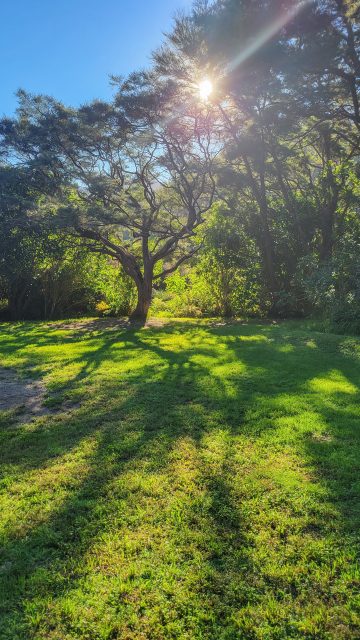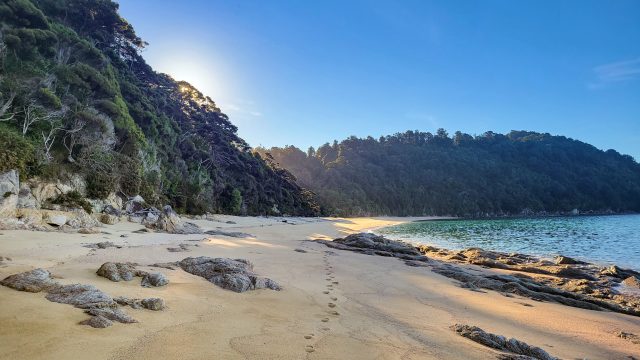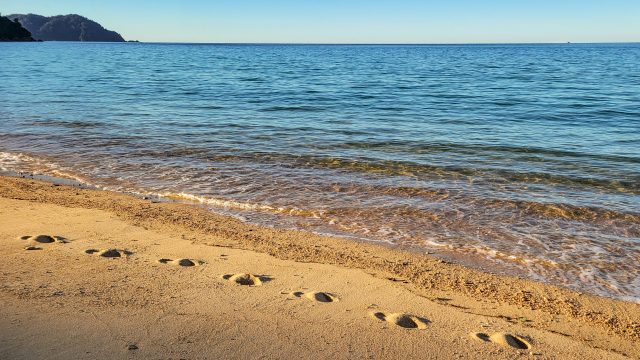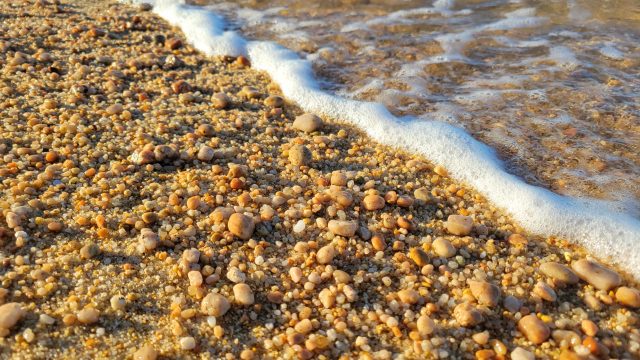 Day 3: Waiharakeke Bay – Onetahuti Bay
Well, Waiharakeke, quiet, but also weka. And quite wetland-ish around, so in summer maybe sandfly and mosquito alarm.
Onetahuti: The Abel Tasman experience. Do not miss this camp.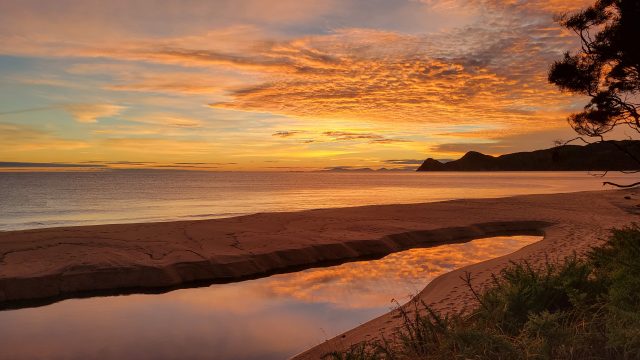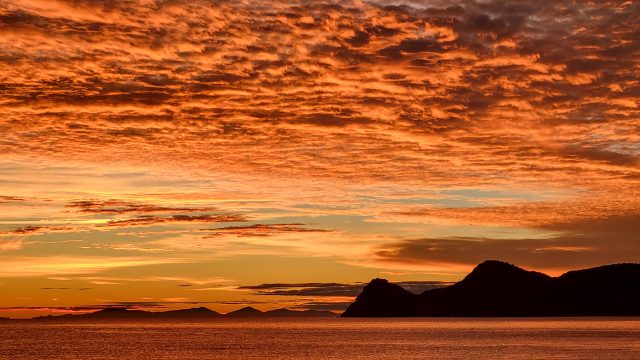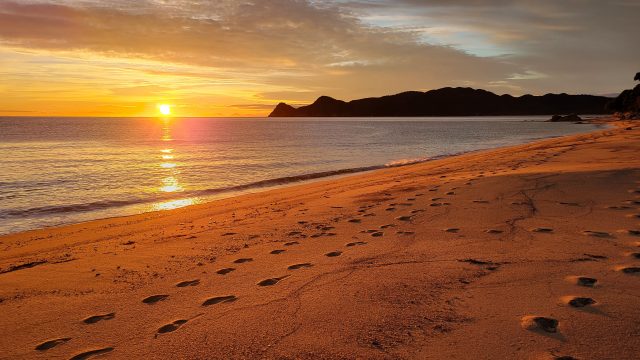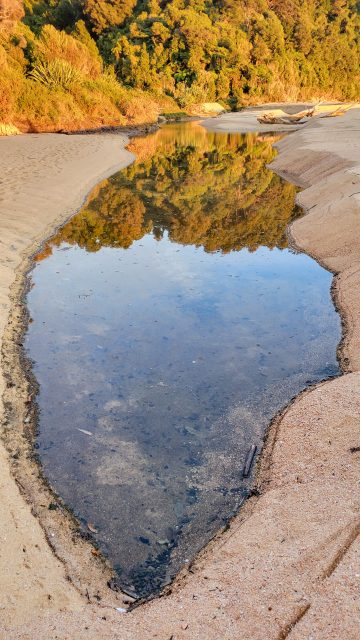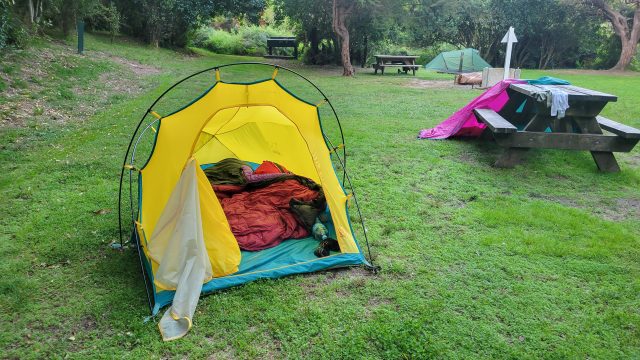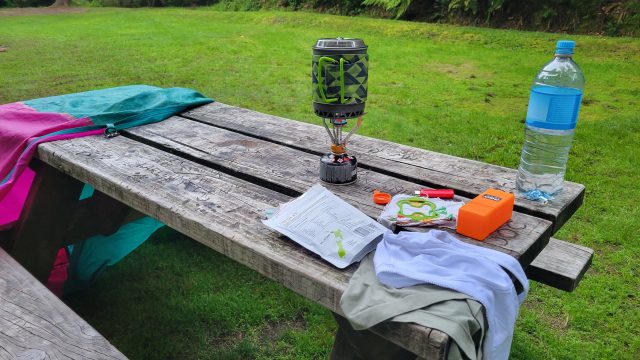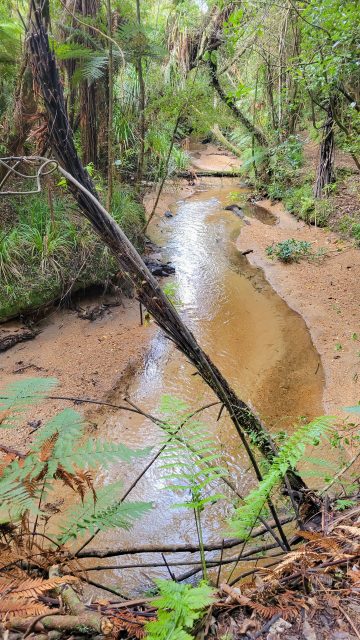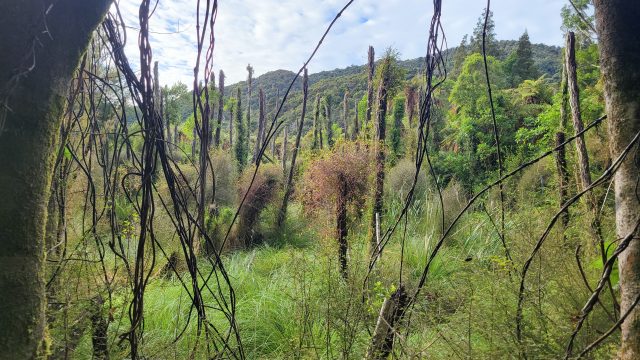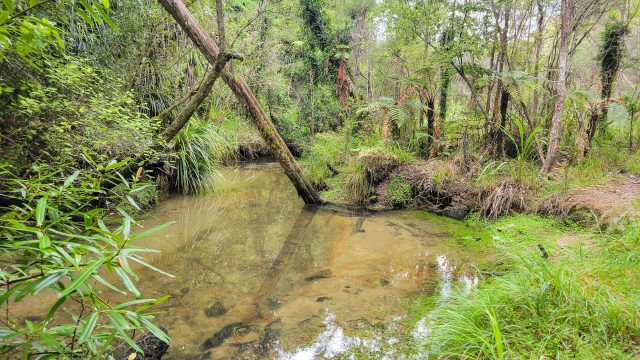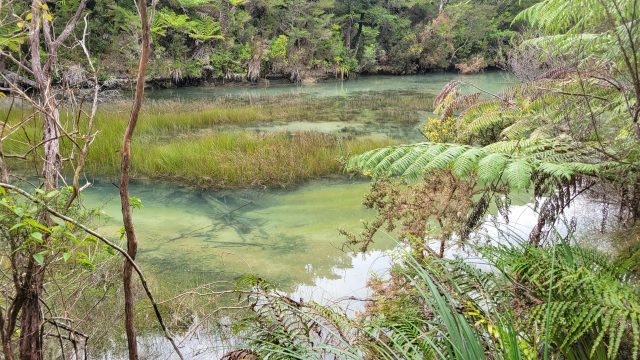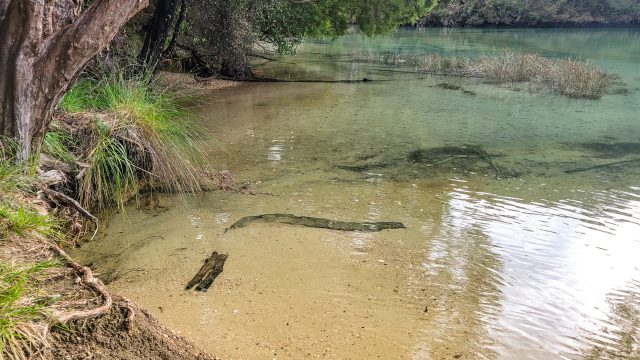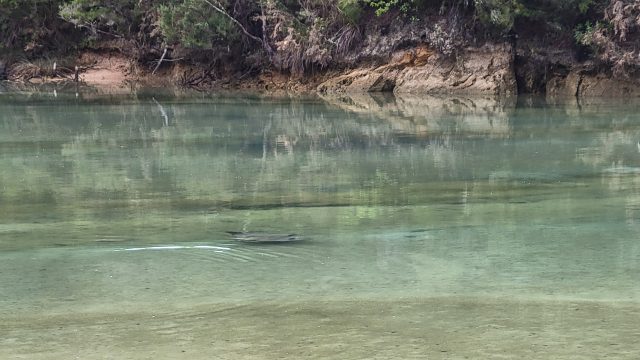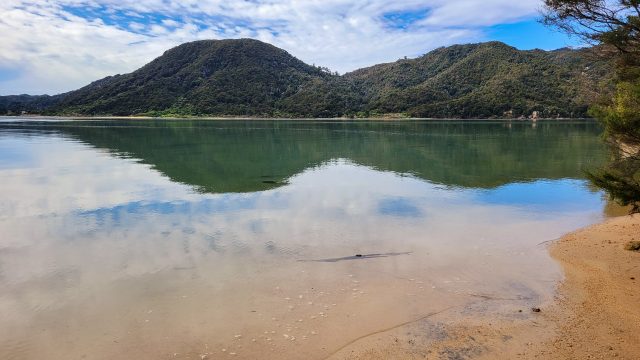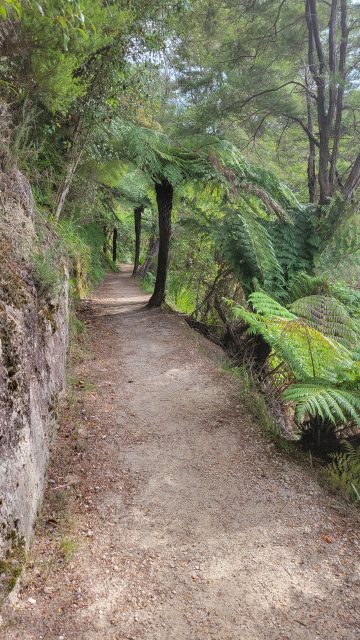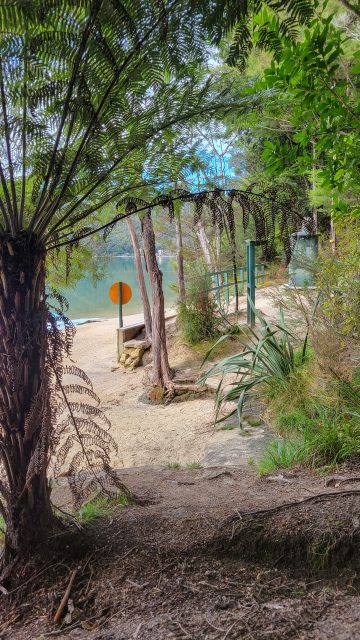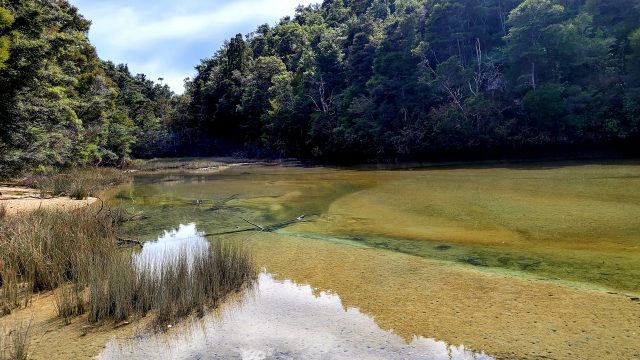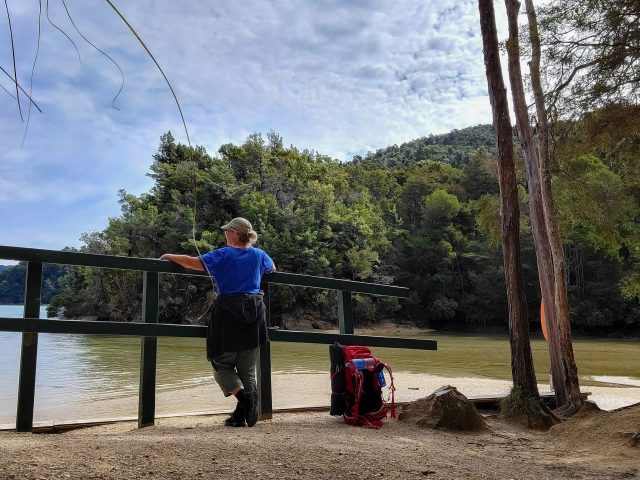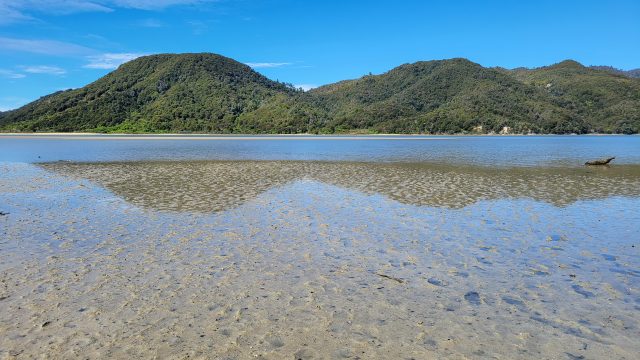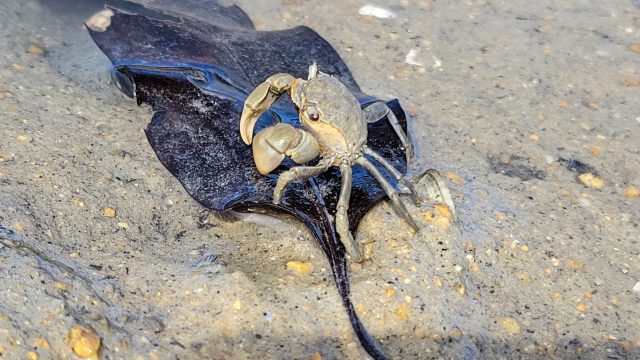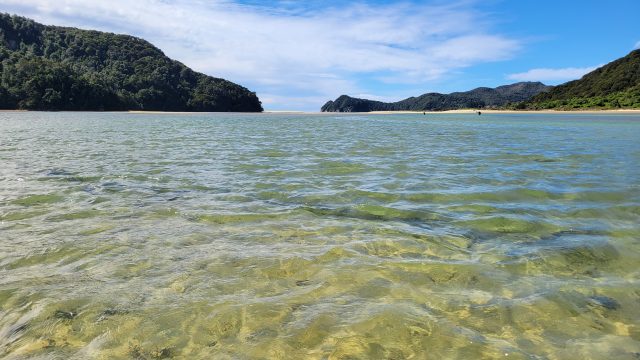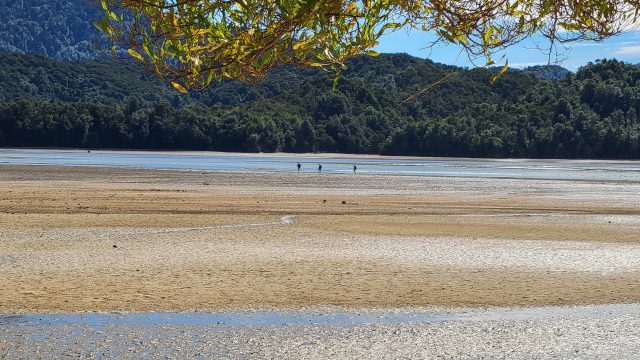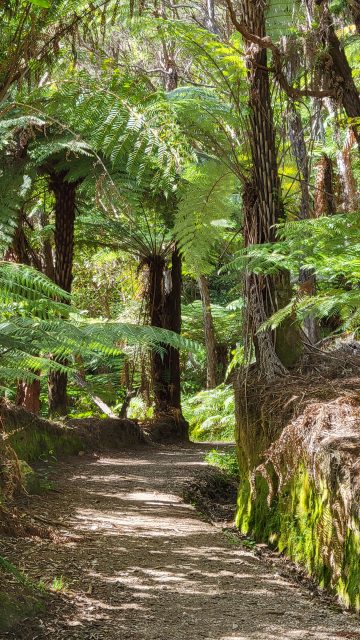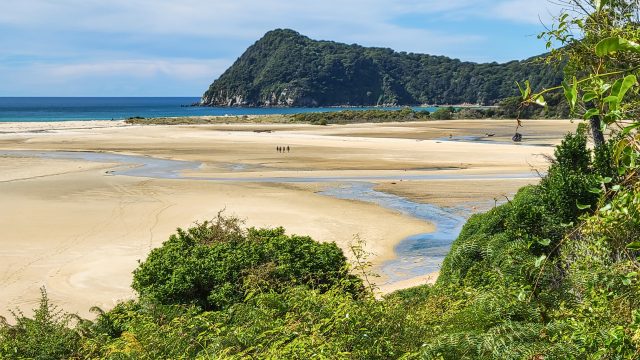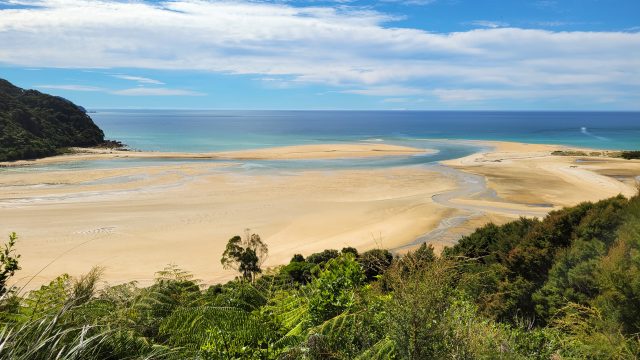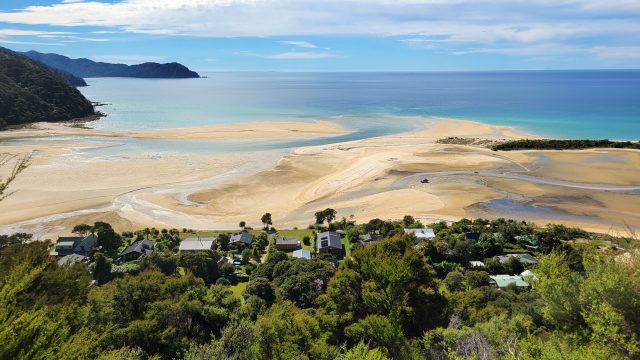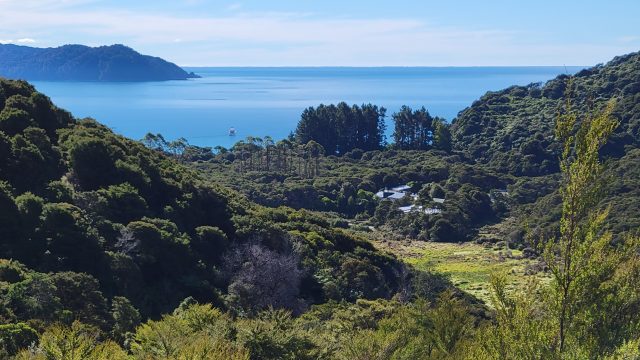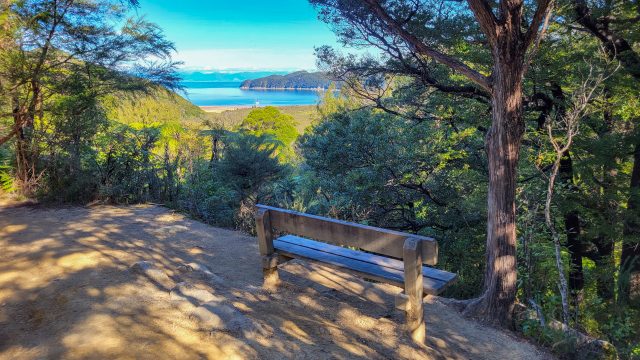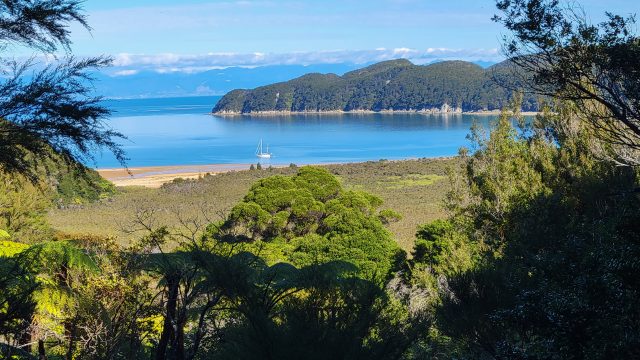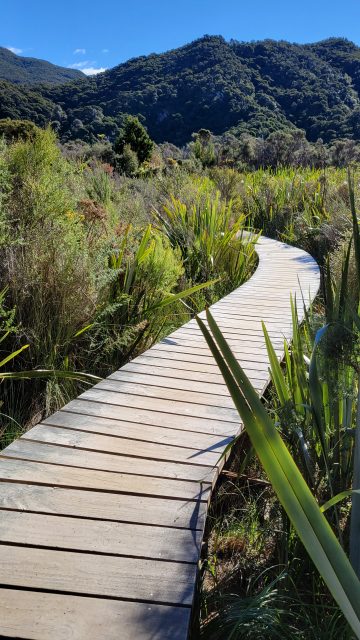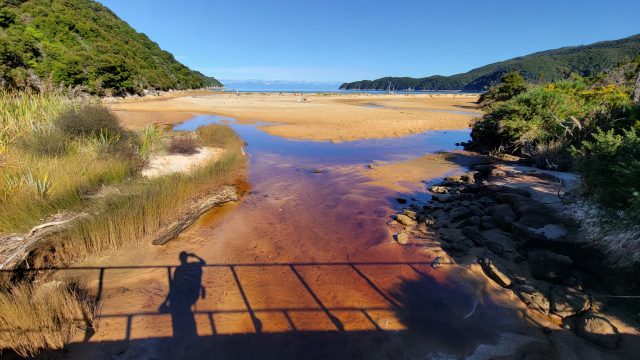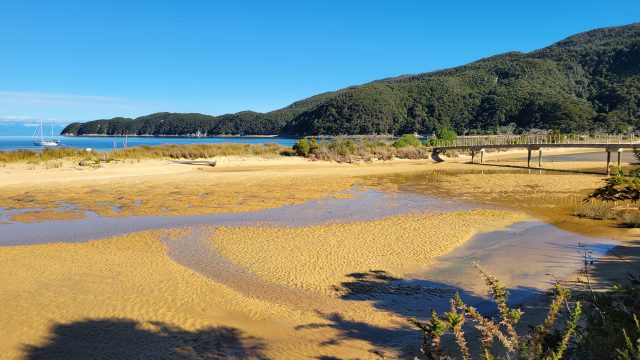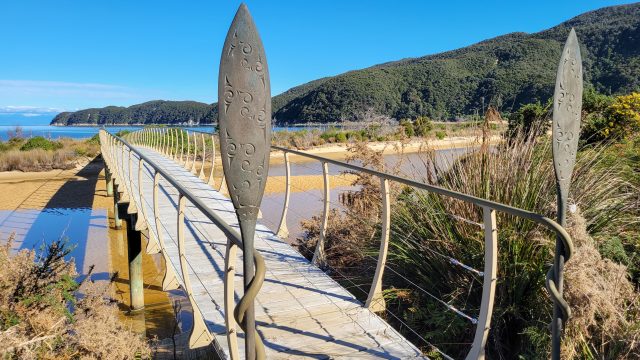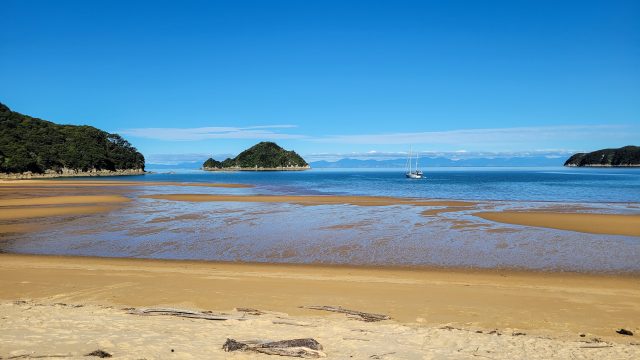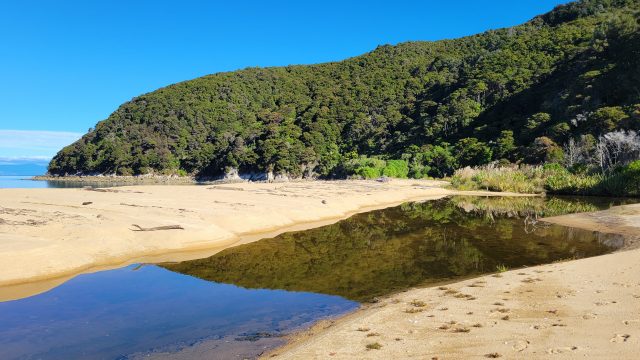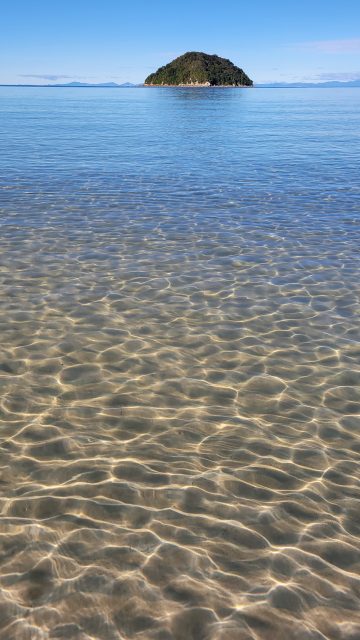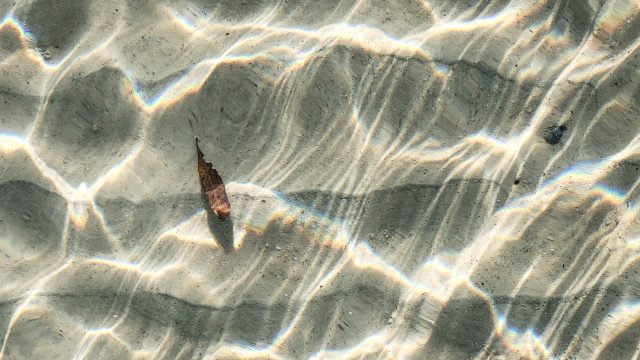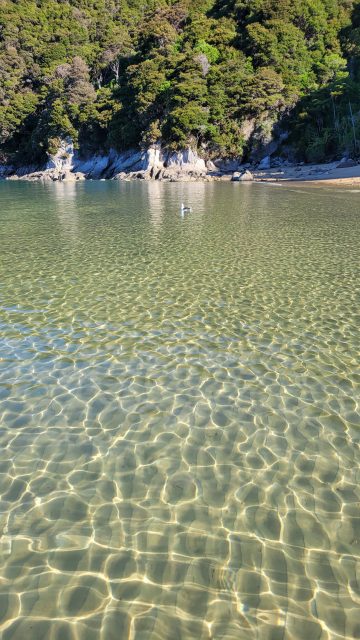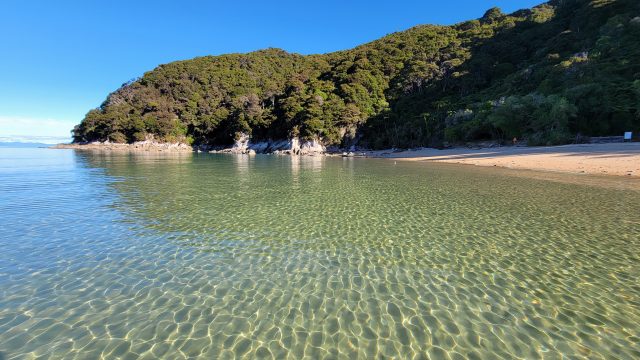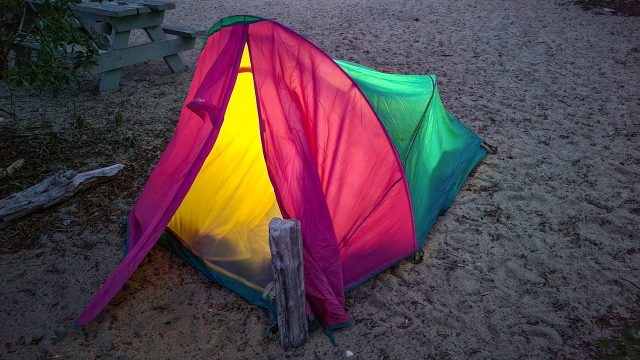 Day 4: Onetahuti Bay – Torrent Bay
Torrent Bay: Miss this one in favour of Anchorage.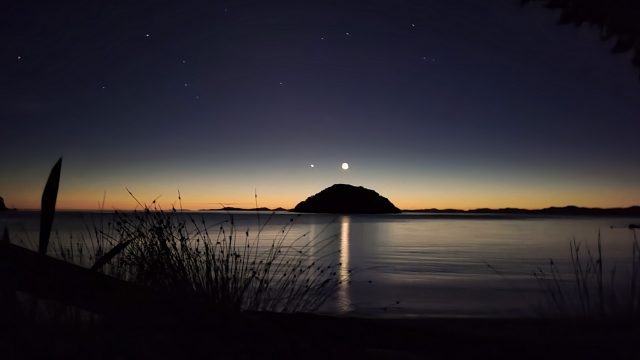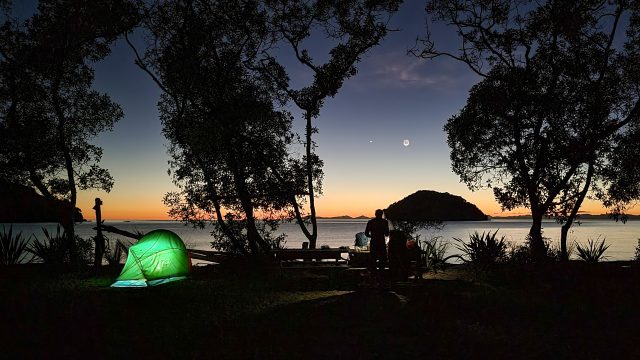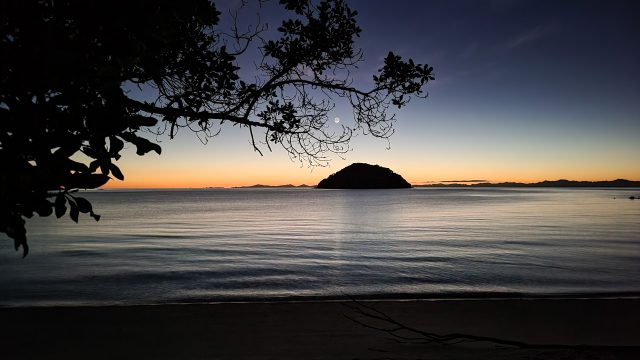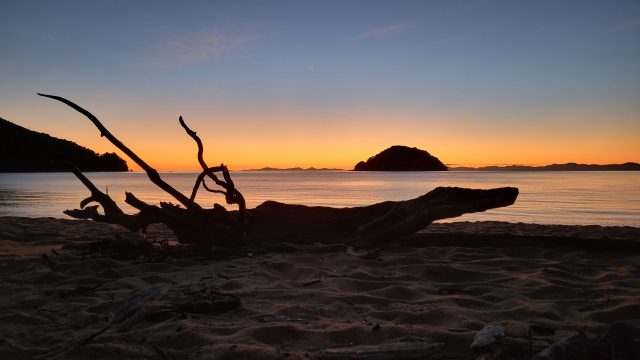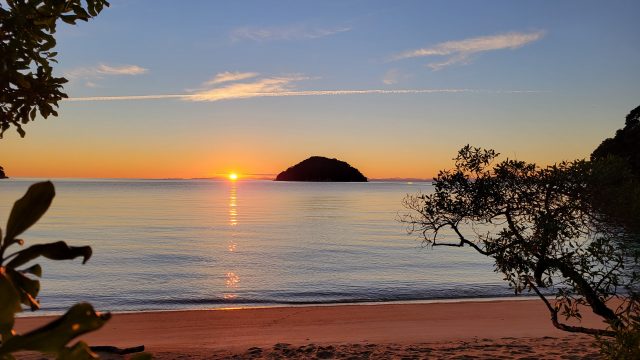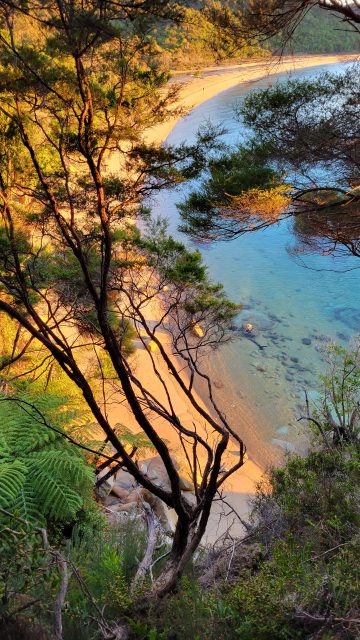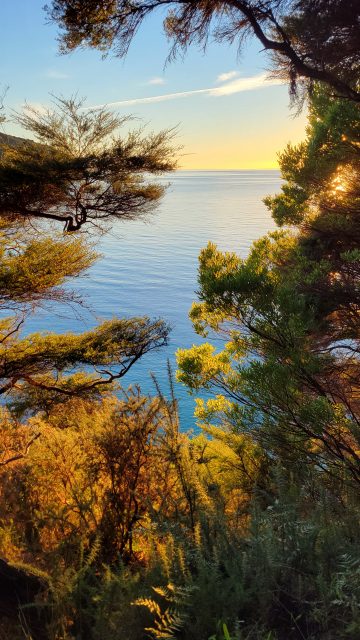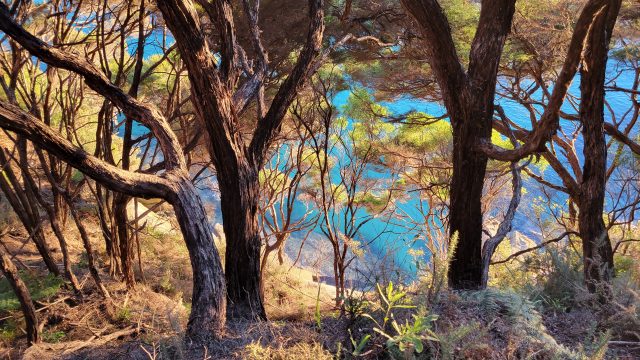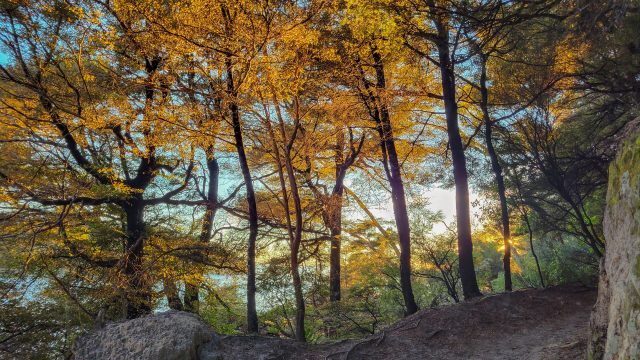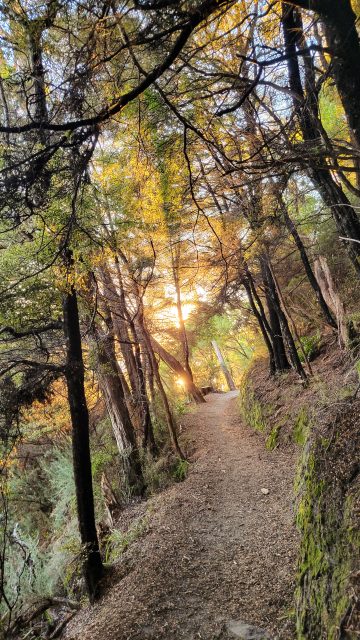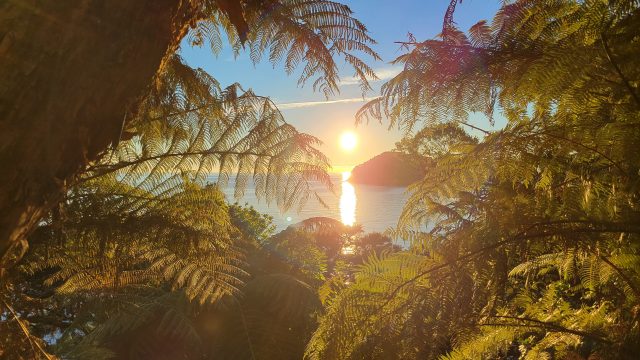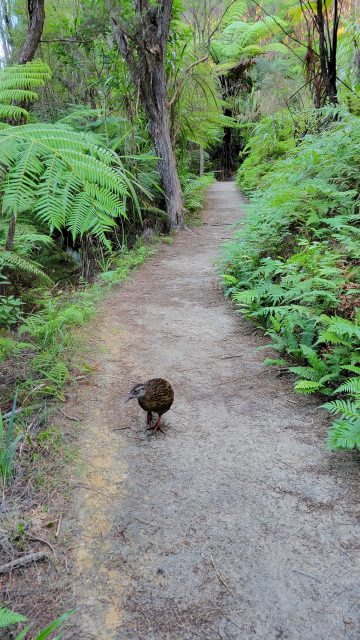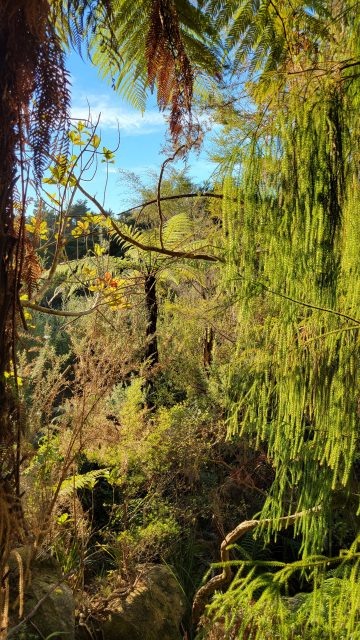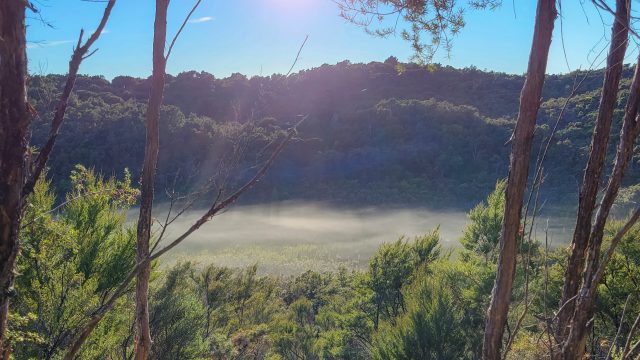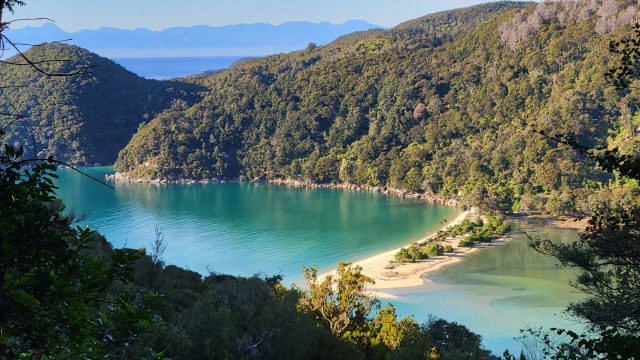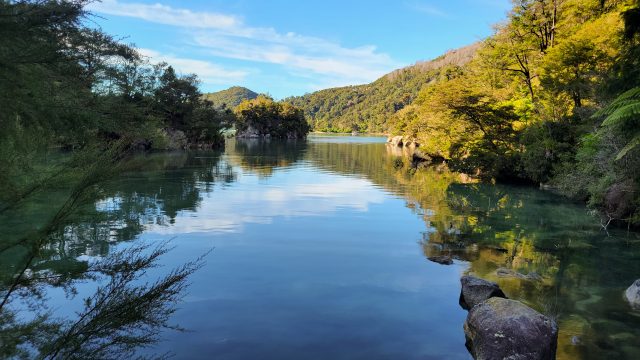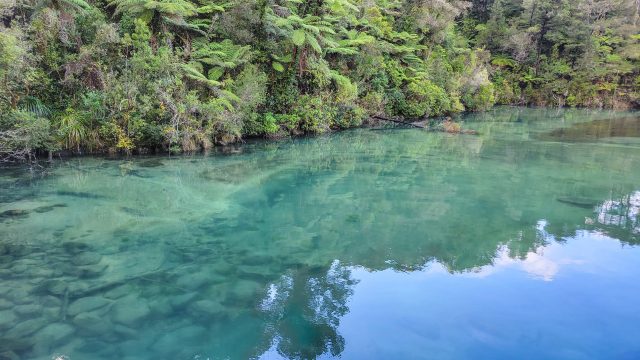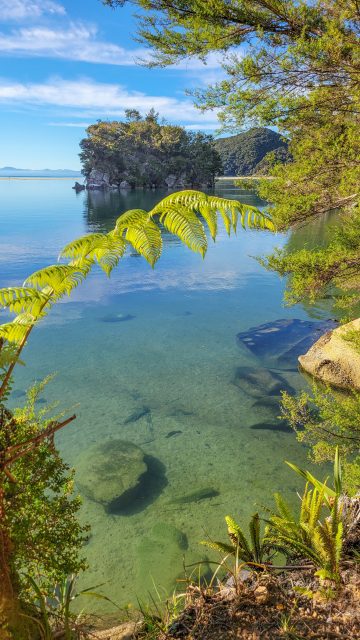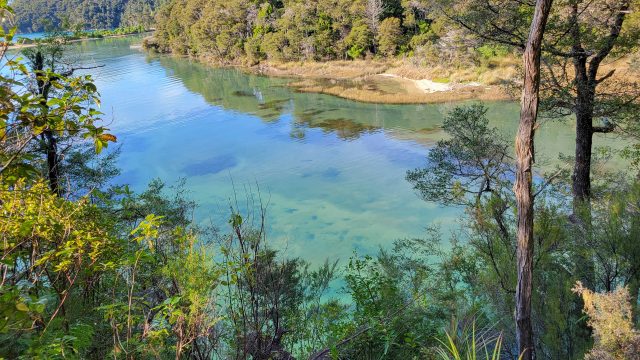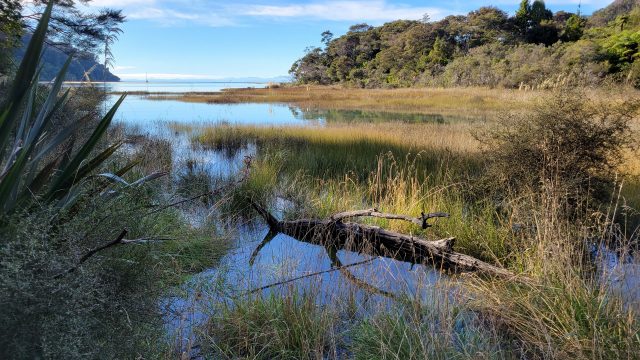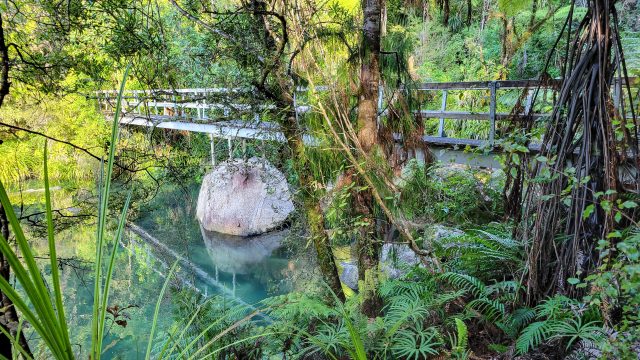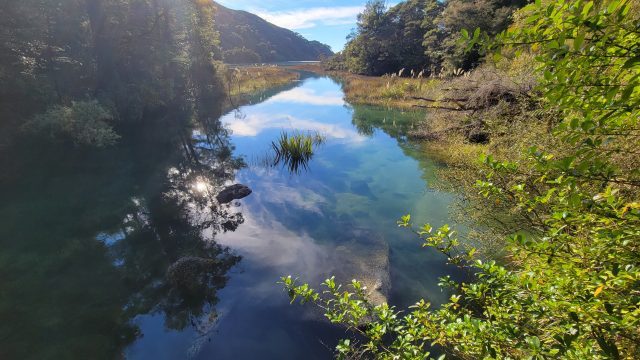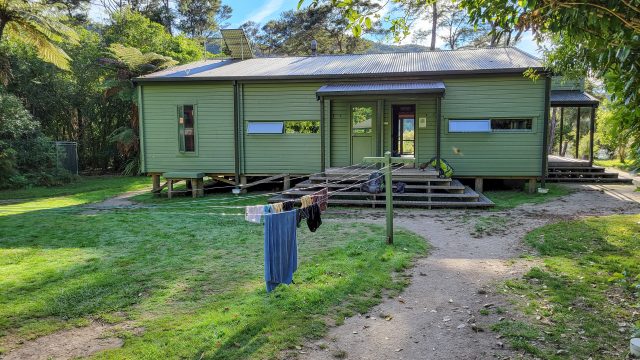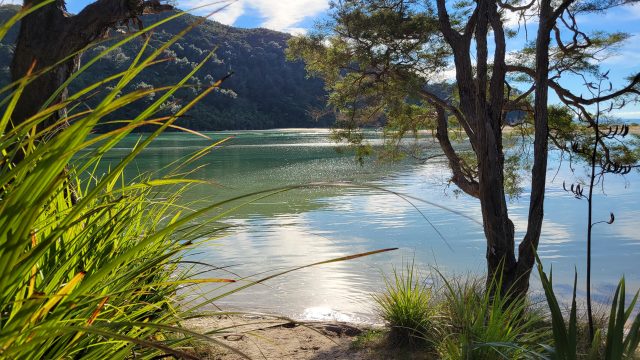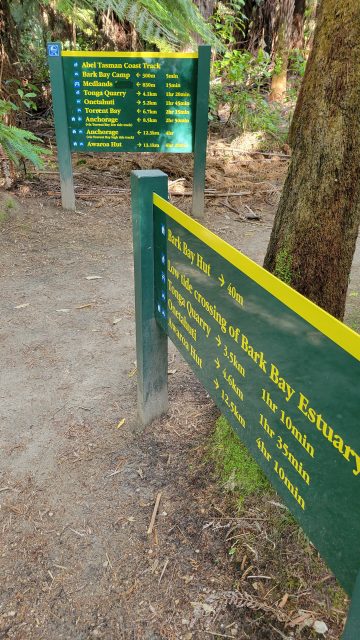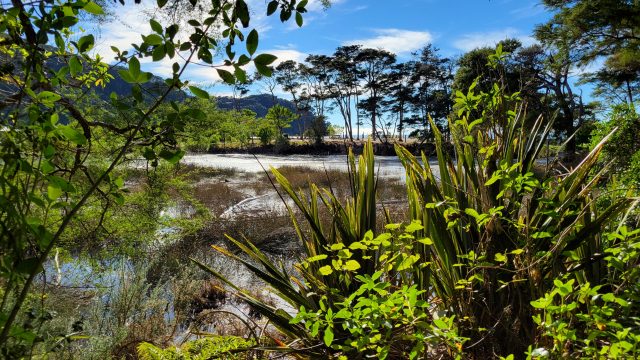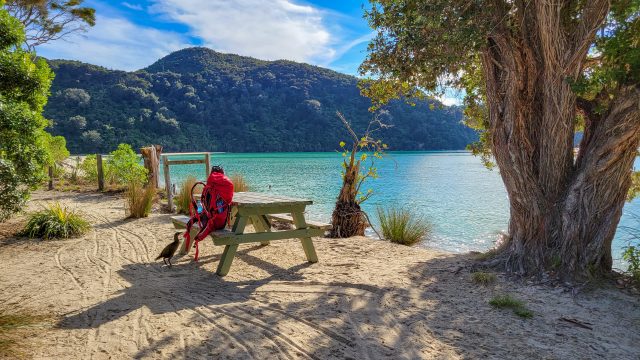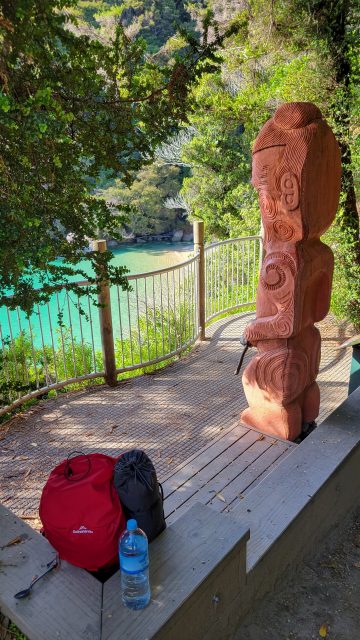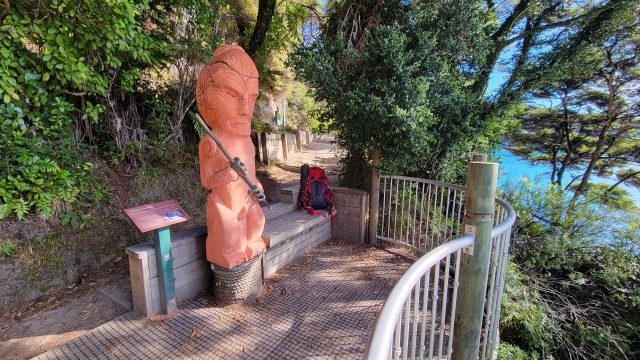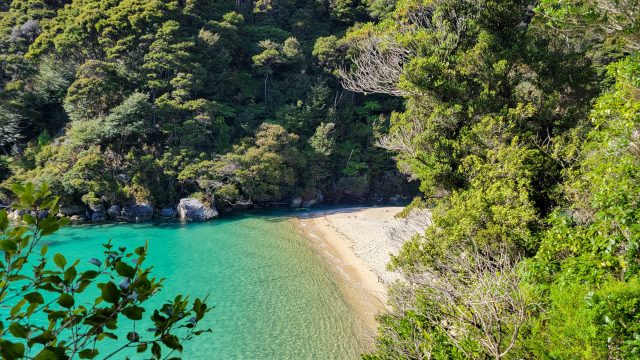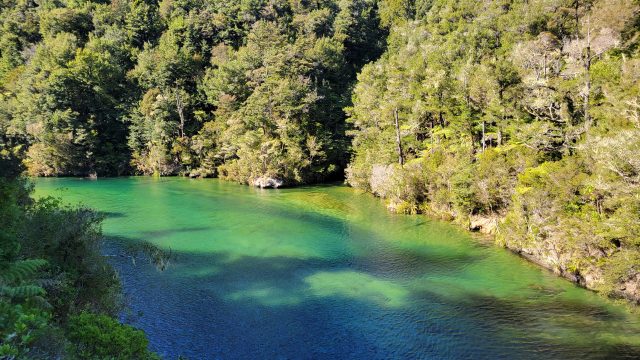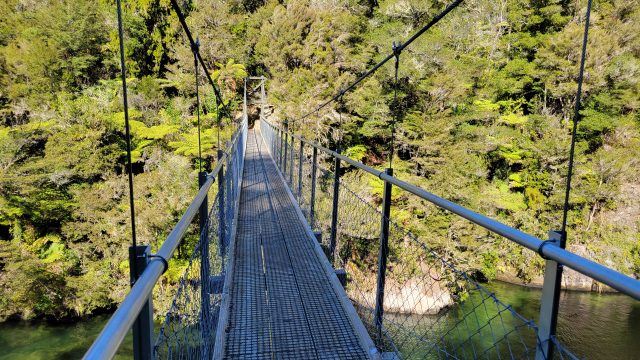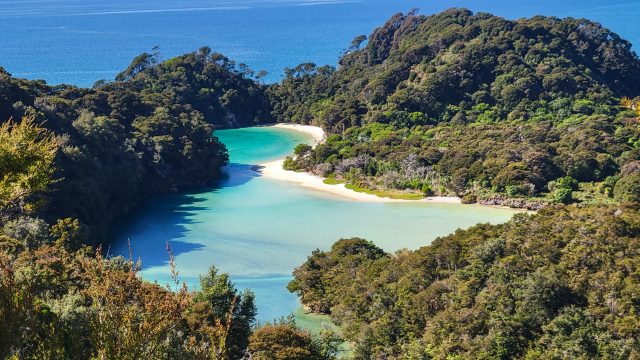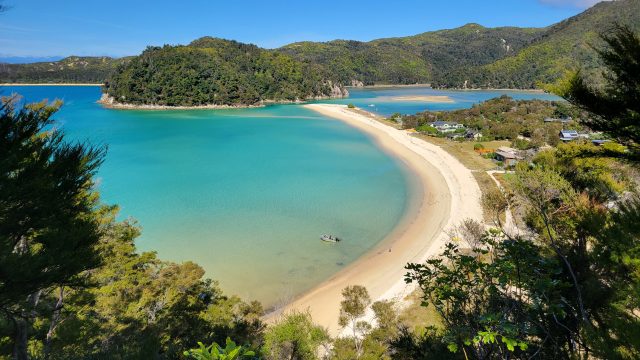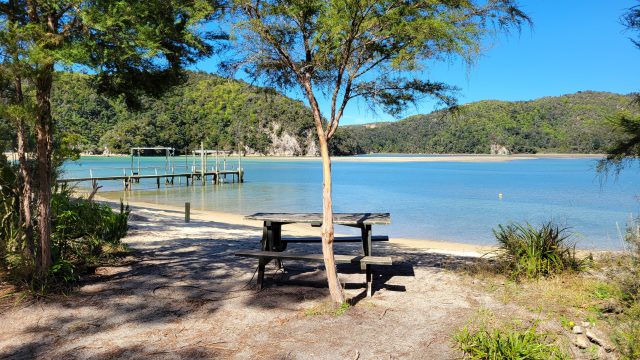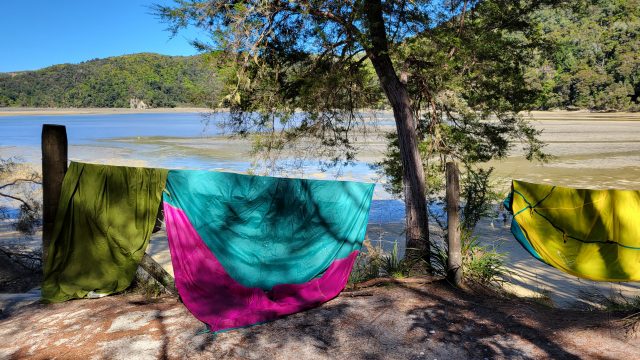 Day 5: Torrent Bay – Watering Cove
Watering Cove: Off the beaten track. Remember to have stopped here on a kayak trip once. Nobody joined me, a single woman tent camp!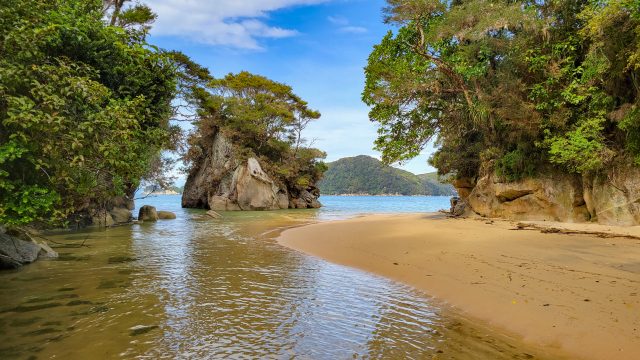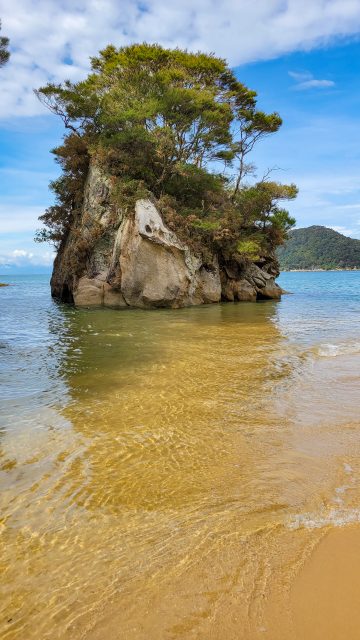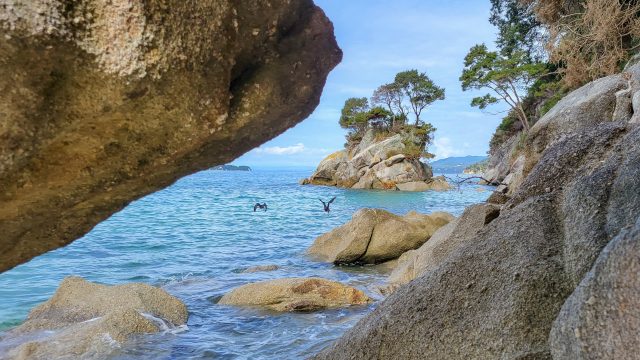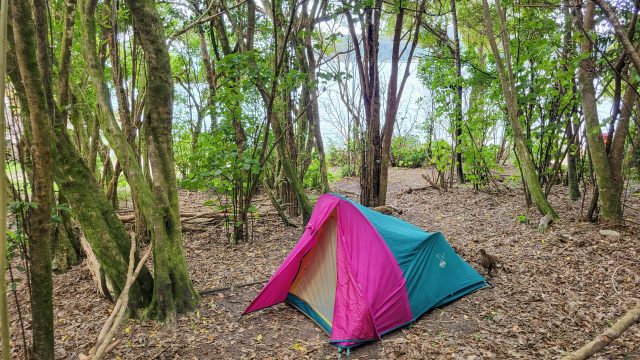 Day 6: Watering Cove – Marahau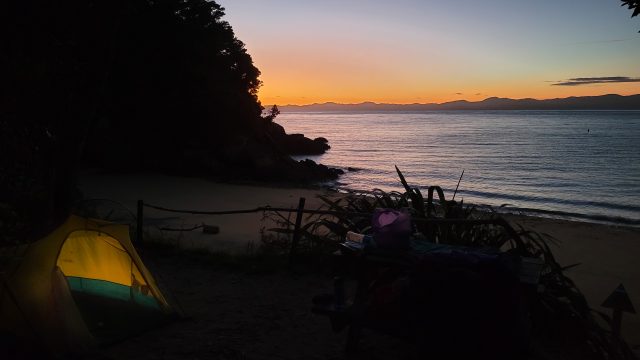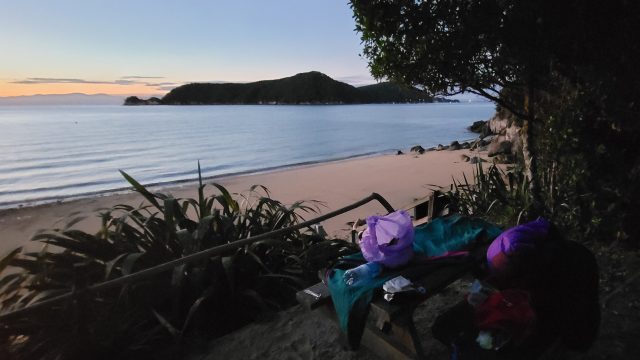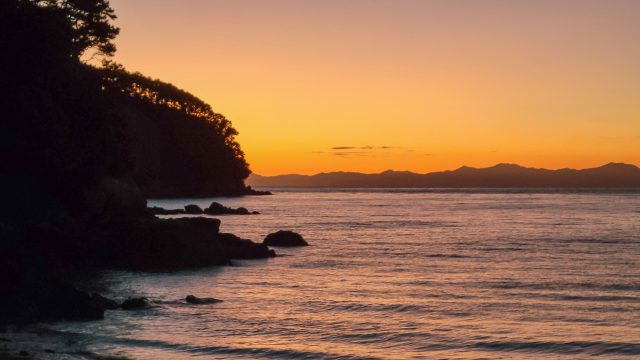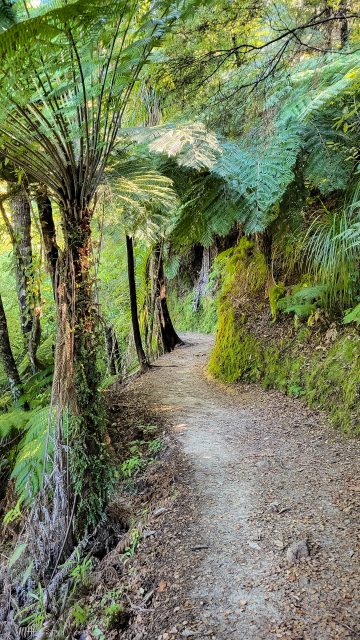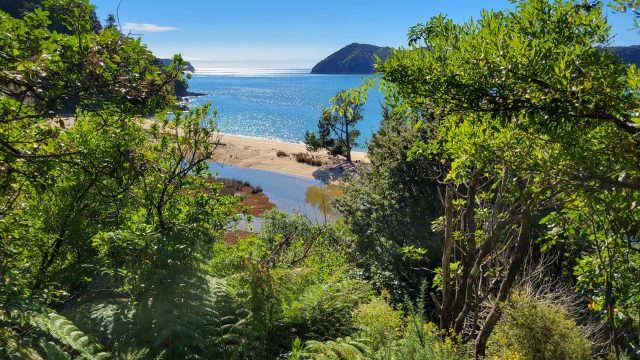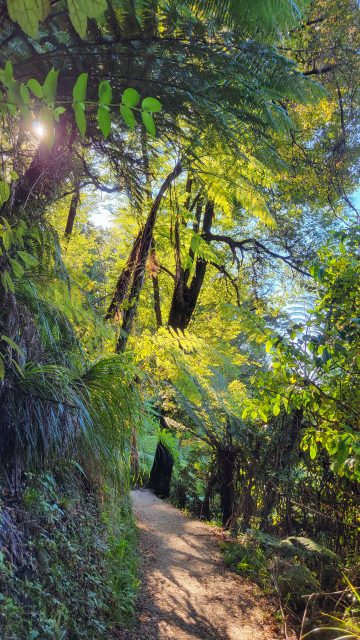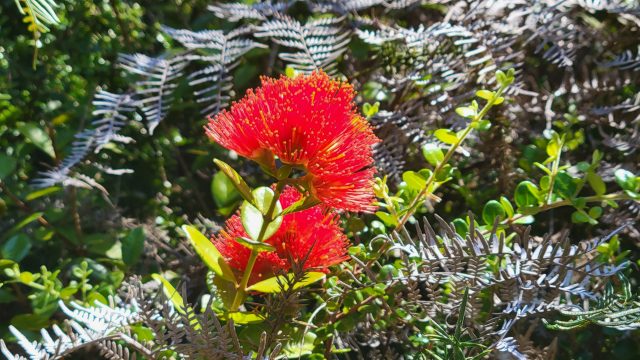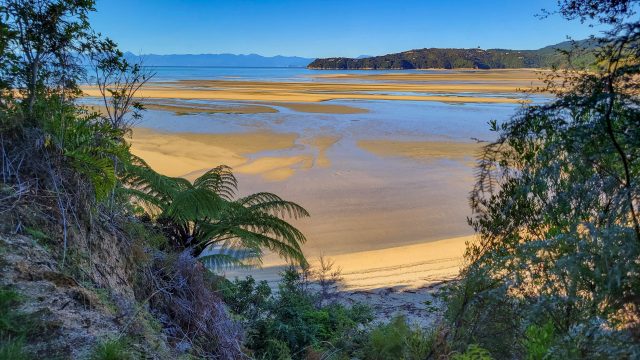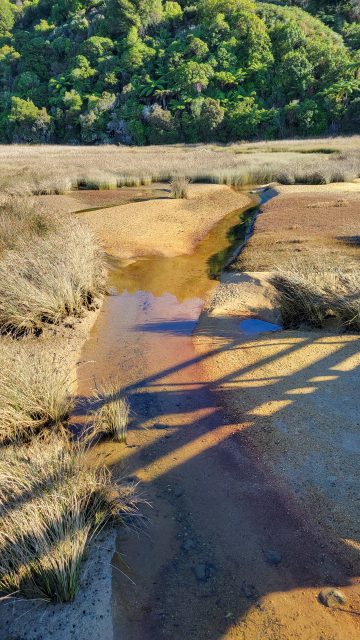 Summary:
Favourite Beach: Goat Bay (clearest water), Onetahuti (soft sand), Bark Bay, Frenchman Bay, Sandfly Bay.
Worst Camp: Torrent Bay (the camp toilet is a joke), it feels like campers are not wanted there.
Best item on hike: The knife I found. Served as a shoehorn and flax cutter.
Worst item: The left shoe. I threw both of them out back home.
Do better in the future:
Better (and less) food.
No more daun sleeping bags (I'm allergic!!!)
Take band aids.
Bring a pen that's attached to somewhere.
Try huts instead of tent.
Consider another route (Inland Track or a combination of both)
Bigger Powerbank, and while we're at it, take the actual camera!
Cheers! E.