The drive back to Takaka brought us straight to Collingwood,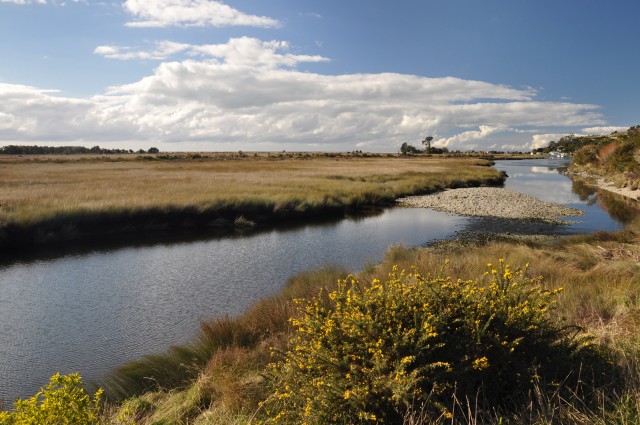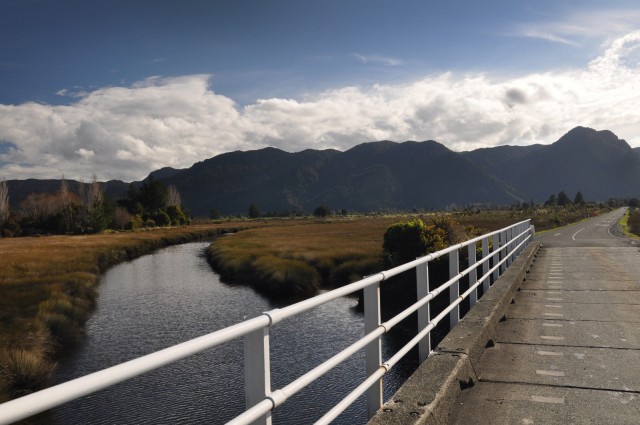 because all of us tend to get a little bit edgy when not fed well.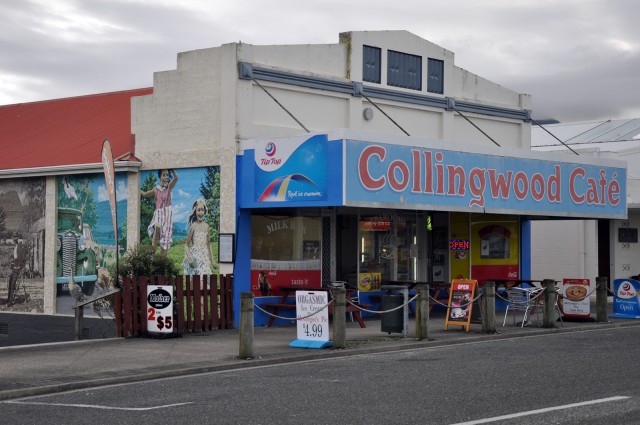 So we walked right into the first (only?) store we found there and studied the menu intensley.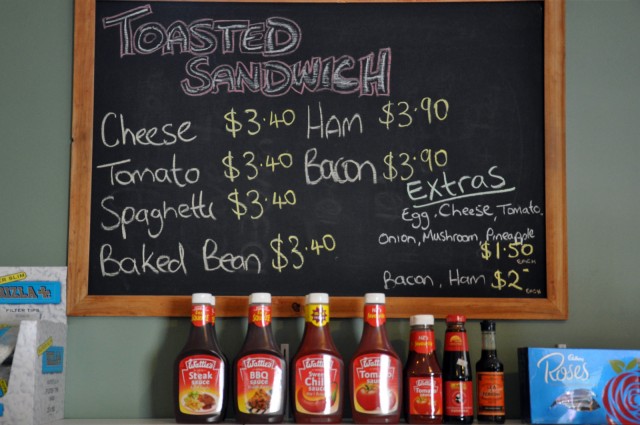 I just really had to taste the Spaghetti Toast, cause I had no clue how this could look like (or be eaten).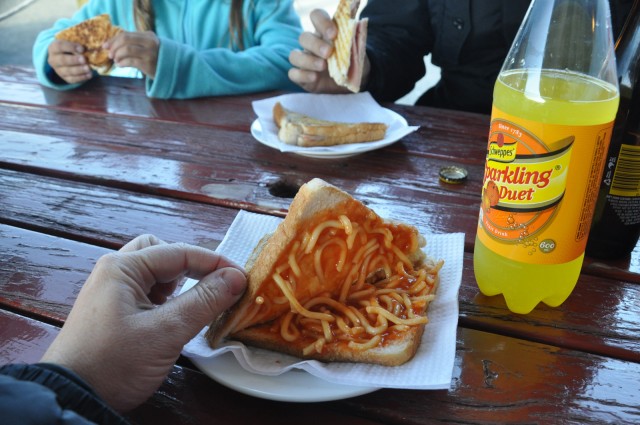 Yummy! There's nothing better than this when you're starving, I assure you.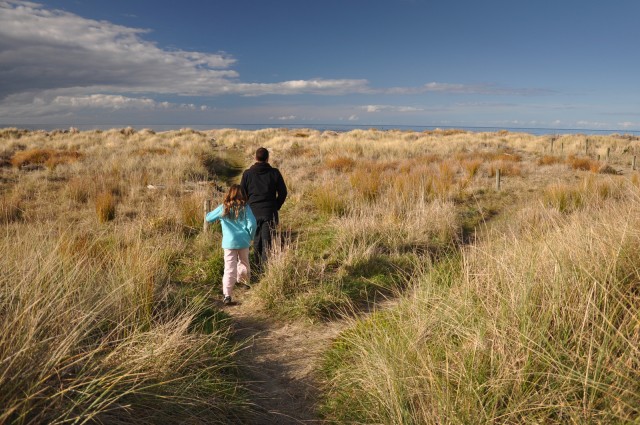 After we fixed the hunger problem, there was more energy to discover new beaches.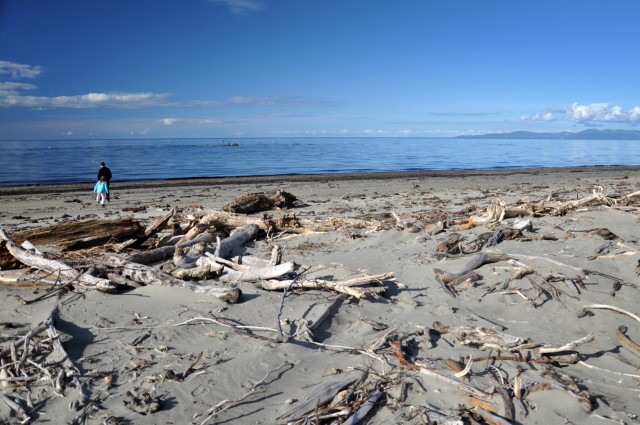 Like this one in Collingwood, very woody and shelly.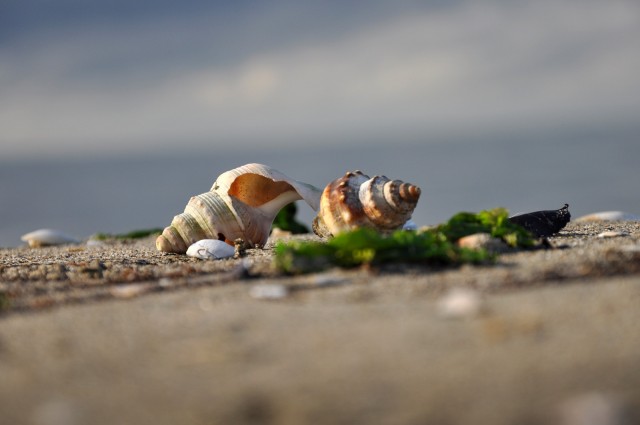 But when the rain clouds sourrounded Collingwood we took our leave –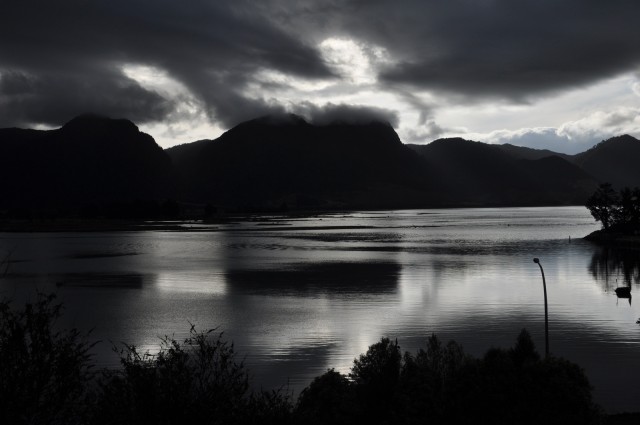 via Upper Takaka –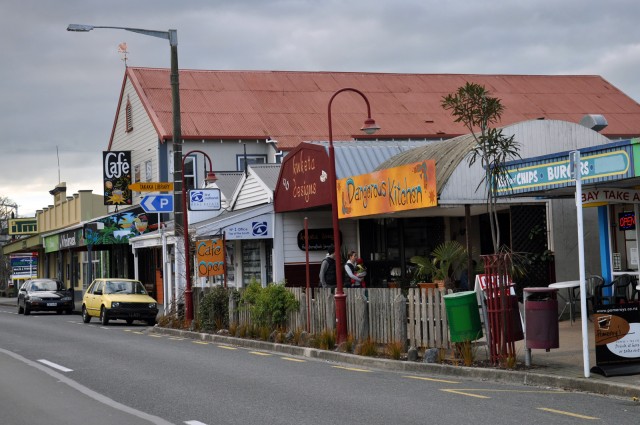 past many sheepy meadows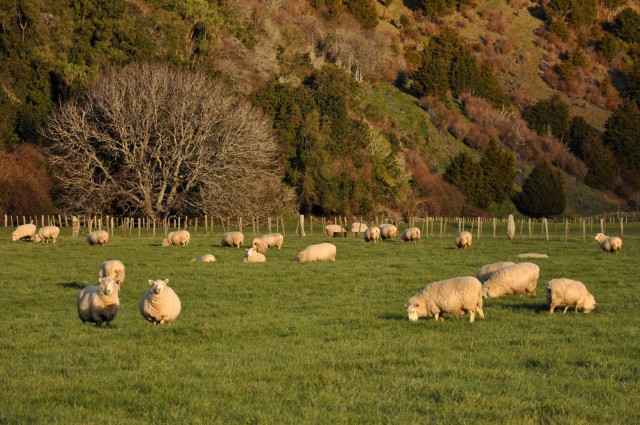 on sheer endless roads.