Several lookouts, recreation areas, walking tracks and information boards make it difficult to be at the harbor in time. The enchanted Mirror Lakes, the Eglington River valley, things you can't miss when you know it will probably be raining on the way back. The first thing we learned on the boat was that Milford Sound is not a sound but a fjord (it's all about the shape of the valley) and a lot about colonisation and discovery of the fjordland, pounamu, seals and waterfalls. We were really lucky that it just drizzled slightly on the way back, the rest of the cruise was dry (without blue sky though, but what can you hope for in a 200 rainy days/year weather).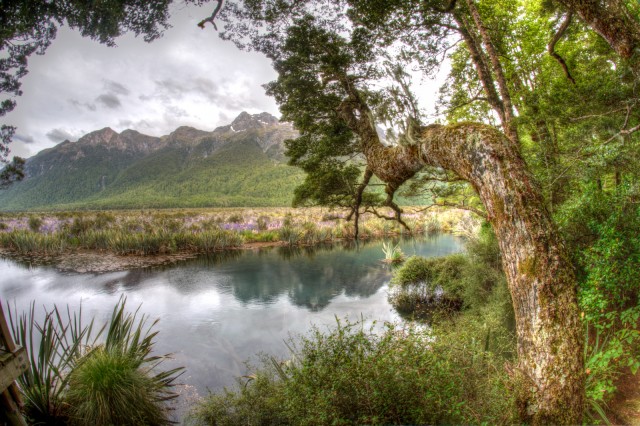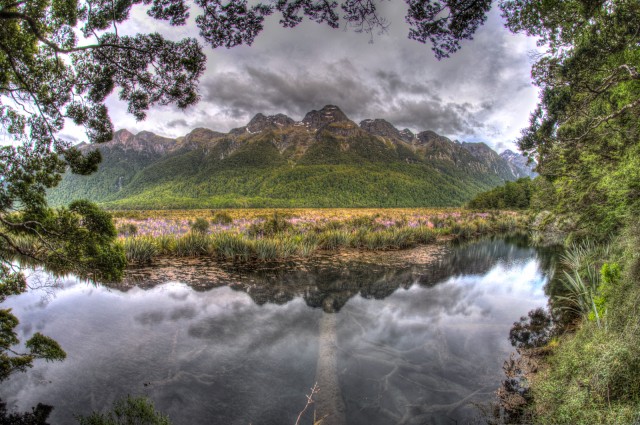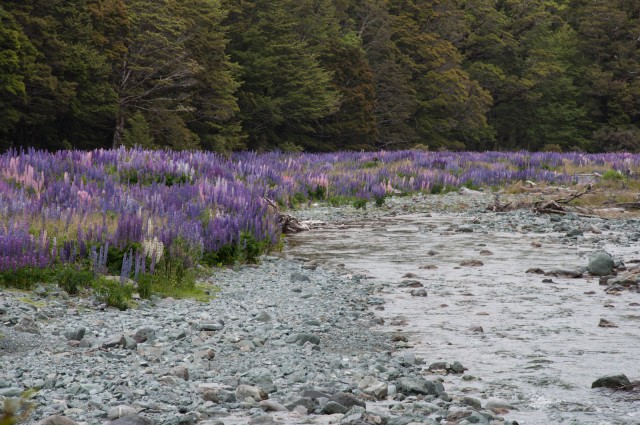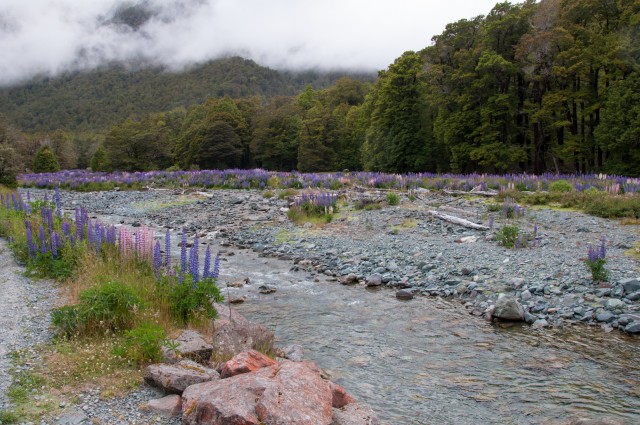 "Arghhhhh! Daddy, Daddy, a Kea!" – And it tried to eat our car but we got rid of our little playmate before it could develop another plan.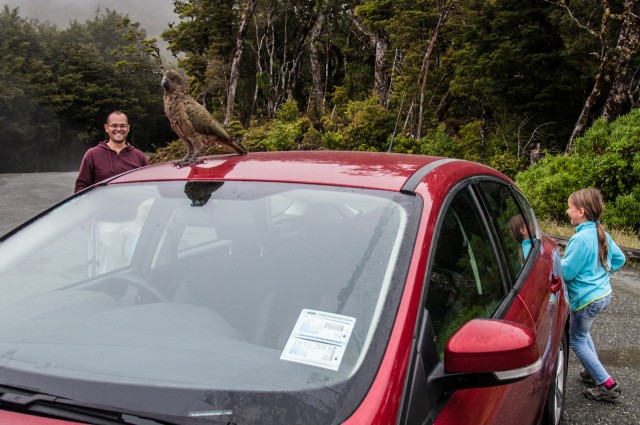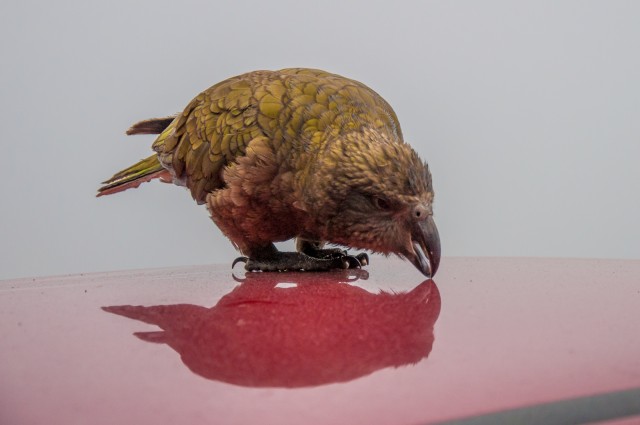 The starting point of the Hollyford Track: The misty valley.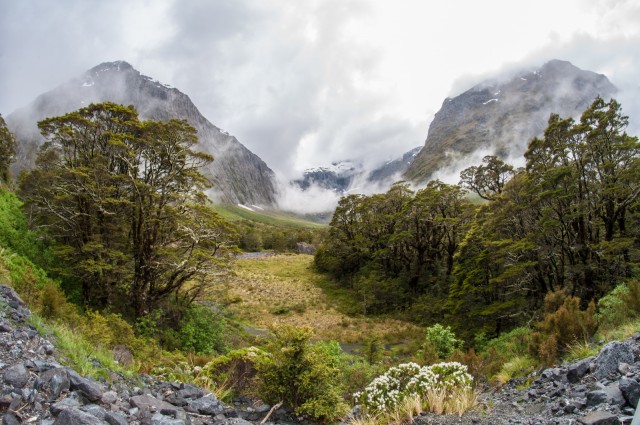 Behind Homer's Tunnel: It's like entering a lost world.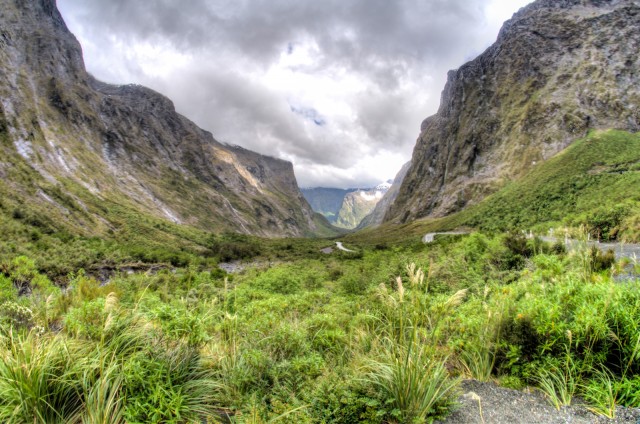 Mitre Peak, the crown of Milford.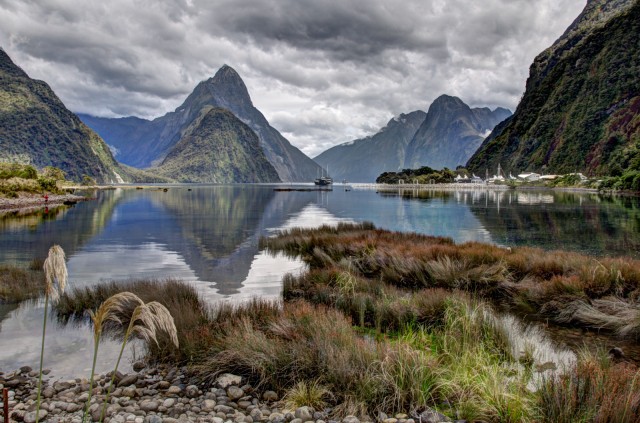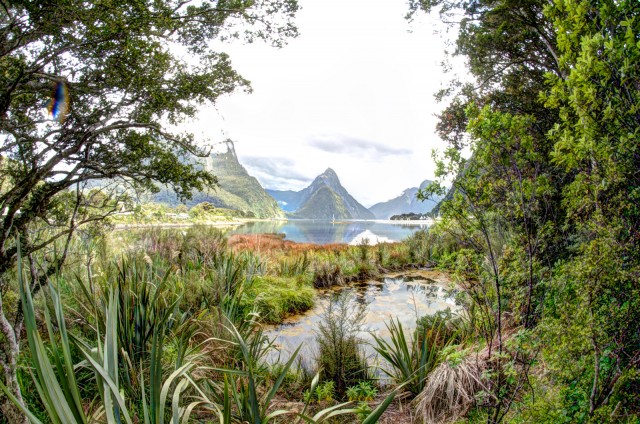 Sandfly alarm! At any time, you're surrounded by a dozen sandflies and windows are big party locations.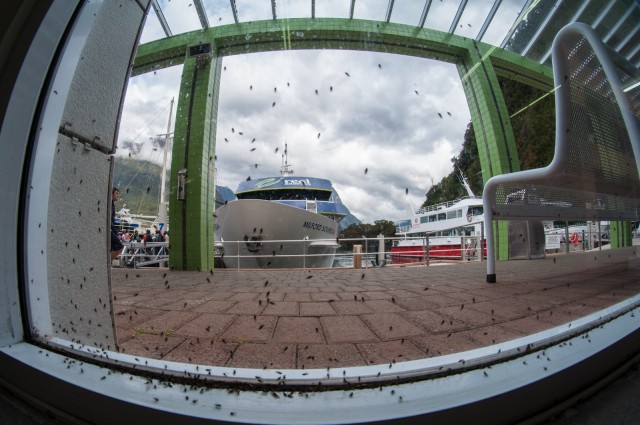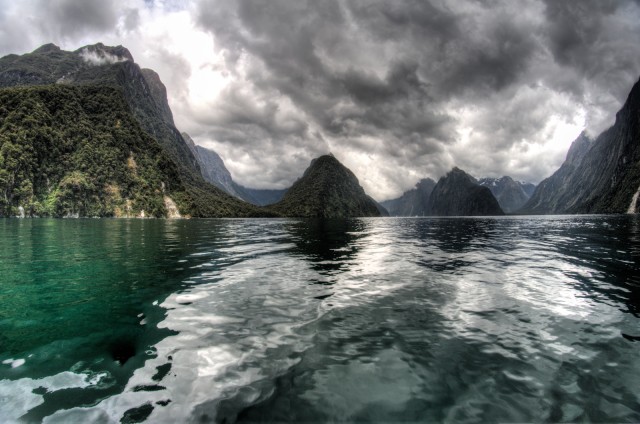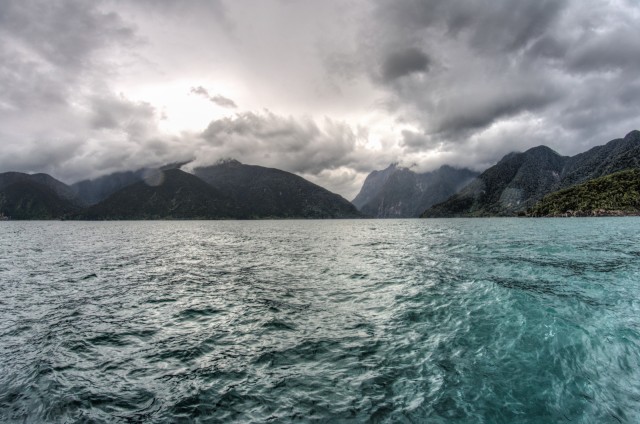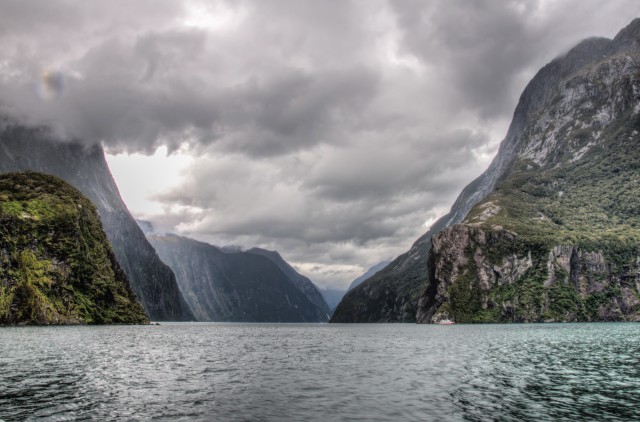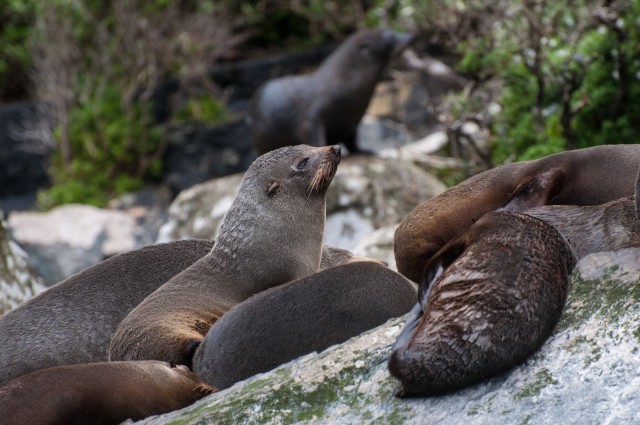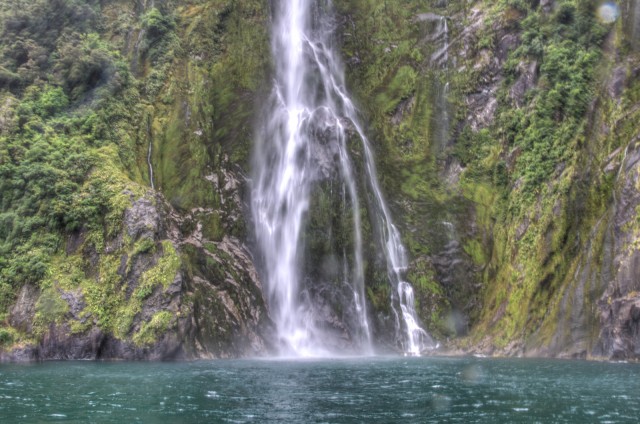 The Milford Deepwater Research Station: A short break into an underwater world.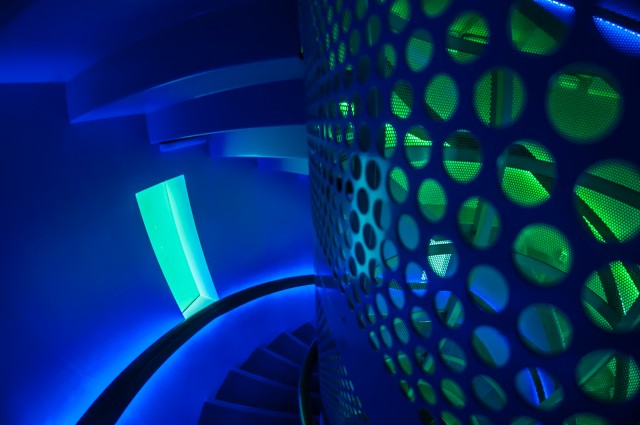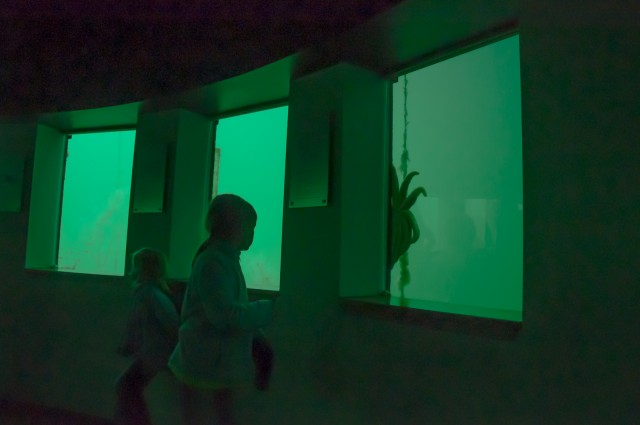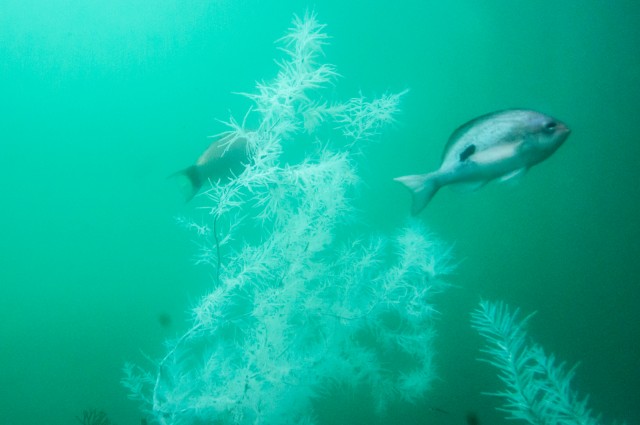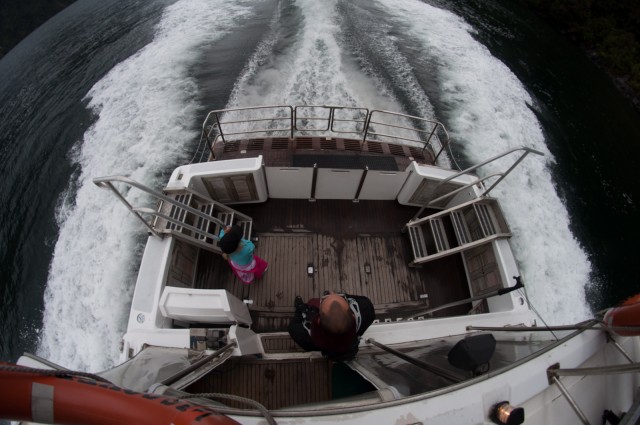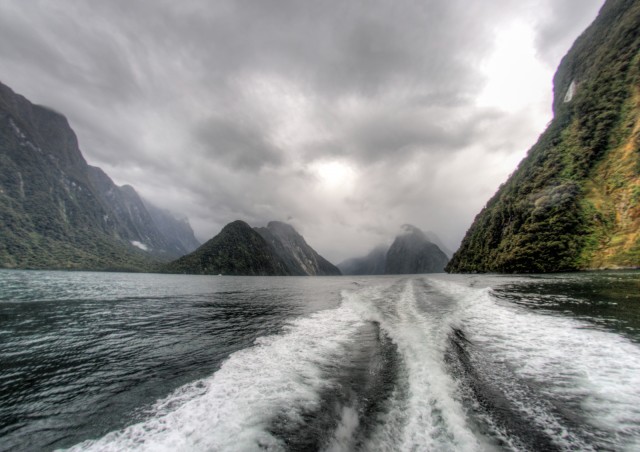 The Chasm: When a river breaks through a mass of fallen stones.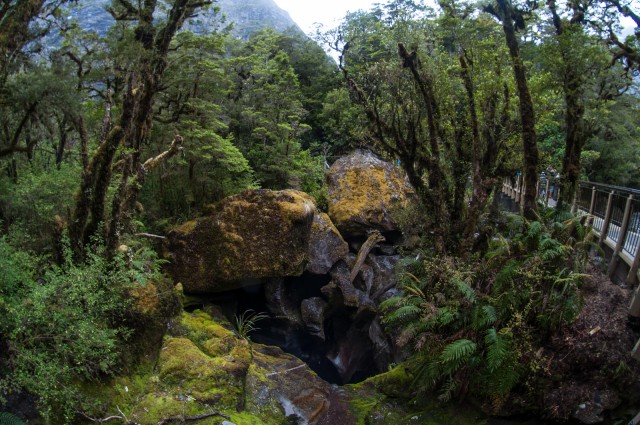 We chose this incar picture to show the dimension of the waterfalls everywhere. As soon as it starts to rain, they're pouring out of every niche there is.