In the German-speaking area, the title of this blog post is a well-known Confucius quote, but since I couldn't find any references in the English part of the Internet, I guess it was made up by some Central-European perfectionist and accidentally linked to Confucius (or I simply translated it wrong).
Speaking about perfectionism, I have to admit, I am one too. The aim for the best possible result (as in "objectively and measurable the best", not as in "personal favour best") helps me a lot in my profession in software industry.
Those who know me a bit more will remember that I dropped off the Federal Higher Technical Institute for building construction when I was 17. My school grades usually were in the better quarter of the class but then I've got a job offer for that new fancy thing called "web-development". That abruptly ended my career plans in architecture and building. Though, building houses still remained a hobby and despite my relatively young age I already had the great opportunity to plan and build three houses.
House #1: Too small
In retrospective, that one was more like a warm-up project that gave me a lot of insights in the actual execution process. Almost everything on site was done by my dad and me.
I grew up in a 1950s city-center house that wasn't particularly large. When my wife and I expected our first child, we decided to remove the old roof completely and stack one more full-size story on top. There were some height- and design-constraints from the local council, but I think we made the best of it by creating about 110 m2 of high quality living space for our young family. Master bedroom, living room, office and kitchen were all combined in one large open plan kitchen. We only had two extra rooms: Bathroom and a little bedroom for one child.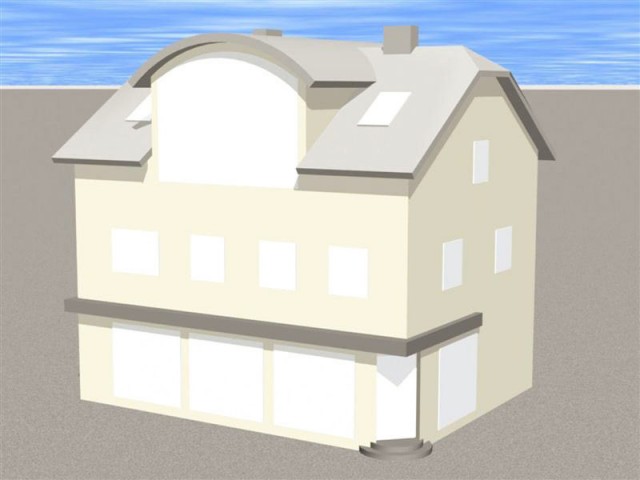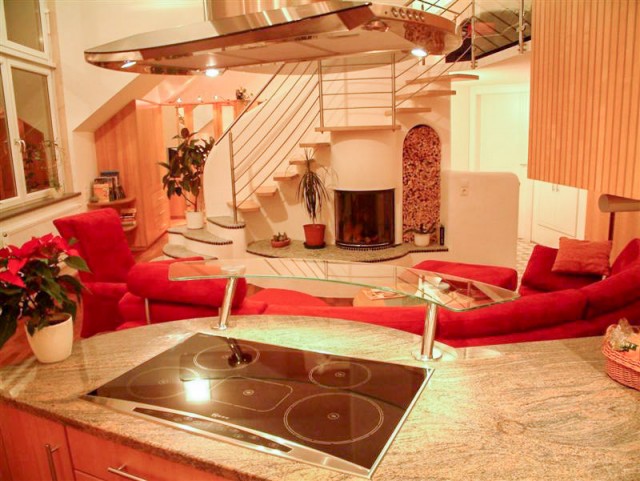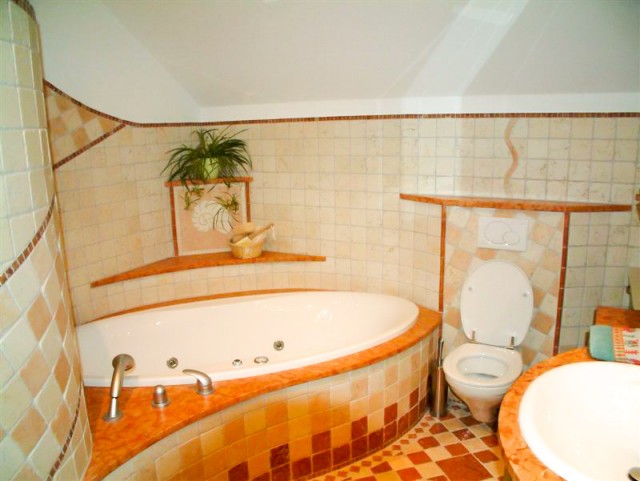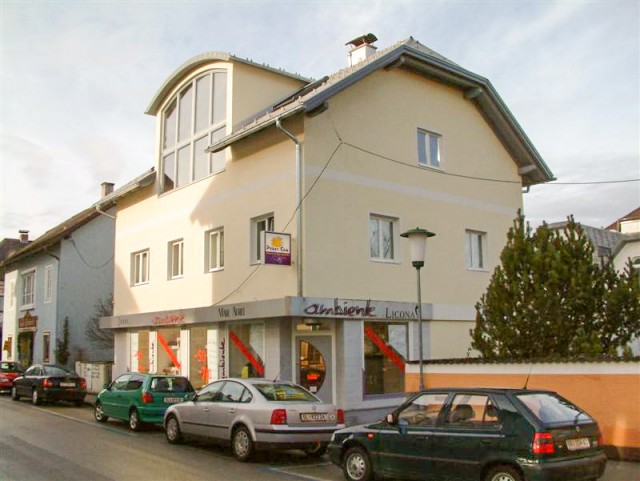 Though, it quickly became obvious that this flat was perfect for a couple without children, but not for a growing family. Since it was in the center of a small city, we didn't have much garden space either and because of the location next to a river, the usually sunny Austrian winters were mostly just dark and foggy grey. So we started to look out for an empty piece of land, up on a hill…
House #2: Way too big
"What if we convert each story of the old city house in individual flats and sell them one by one? We could get enough money to build a really cool semi-detached house!" was the thought that led us to buying a wonderful 1200 m2 section together with my parents. "Building a semi-detached house saves costs and allows us to add some fancy features like, say, an indoor swimming pool.". Who wouldn't give up an old small house in the city for that?
We ended up in putting all sorts of luxury features into that 500 m2 house. It was a kind of masterpiece from execution point of view. Wireless programmable light switches, a sophisticated and redundant underfloor-heating system with two wood pellets burners, ventilation system throughout the whole house and of course the 150 m2 wellness area with the heated pool, which turned out to be a science of its own regarding heating and air de-humidification.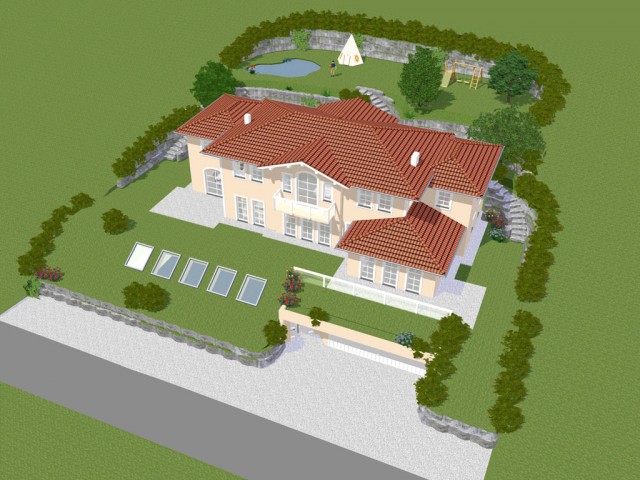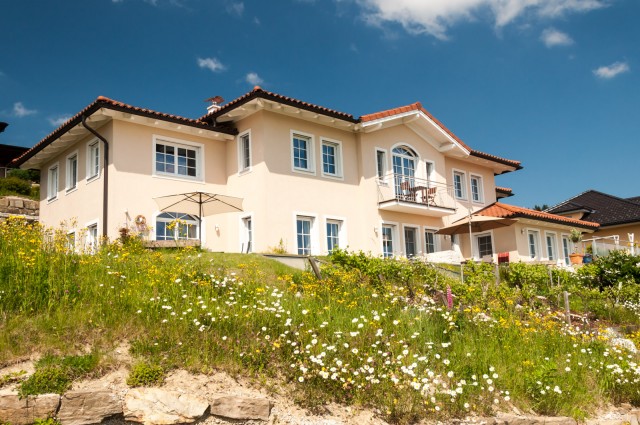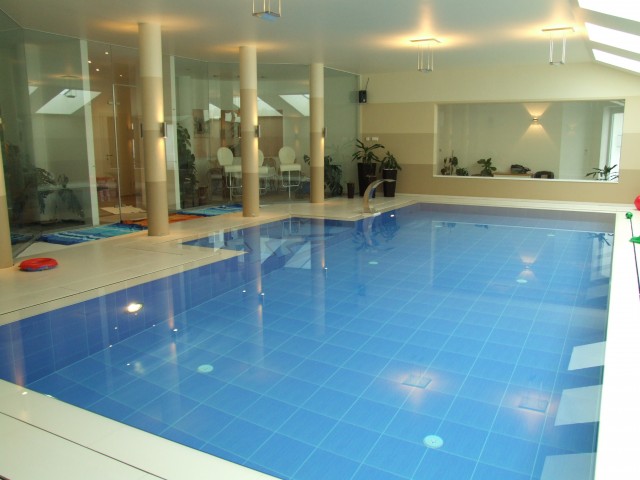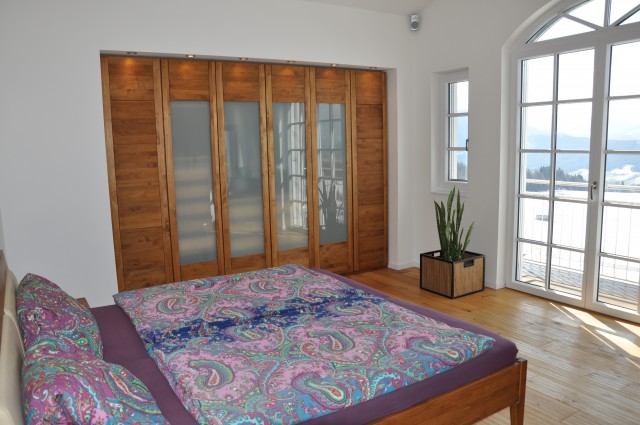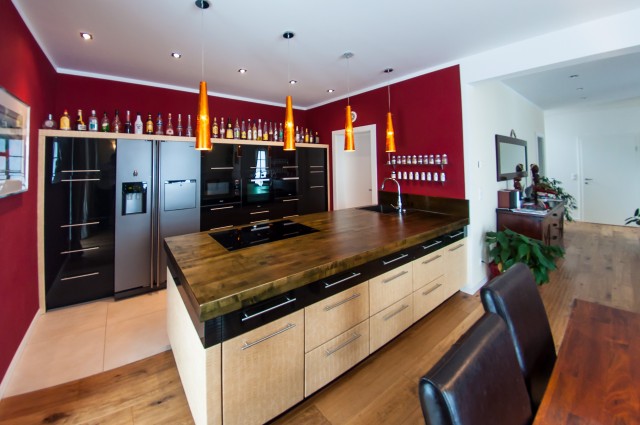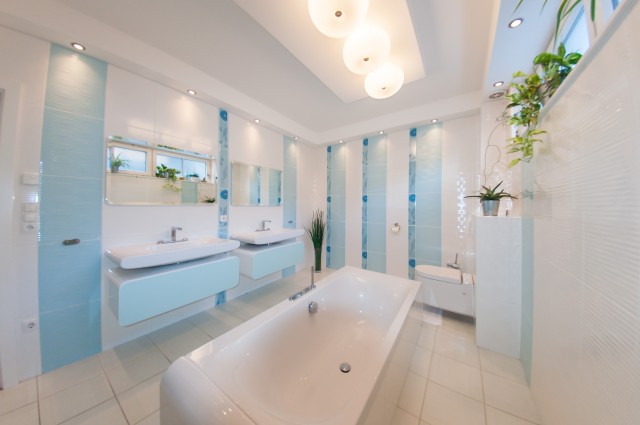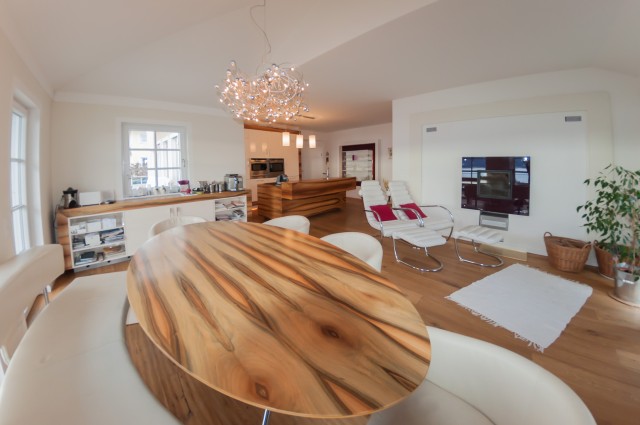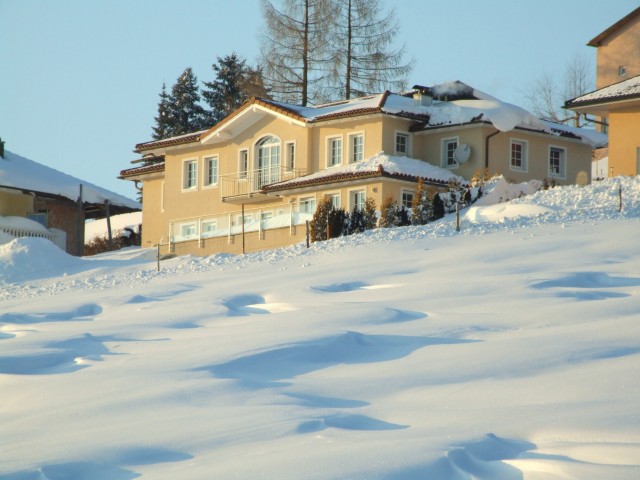 The costs during the building process exploded thanks to my reluctance to make any technical compromises. But economic crisis in late 2008 hit us just at the right time when we finished the house and our mortgage interest rate dropped from ~6% down to 1%. There was one thing that I underestimated though: Running costs. Having all that luxury is not just a question of how much it costs to build it, but also how much it costs to run and maintain it. Let's face it: We've created an ecological monster. The house burned about 20 tons of wood pellets a year, more than half of that just to keep the pool at temperature. We had a power bill that exceeded the average McDonald's wage. I realized that the amount of money I'd have to earn every month just to keep the status-quo was way too much to have a good sleep at night.
The other thing was: We had a bit of land around our house. We always wanted to grow some fruit trees and veggies, but it is incredibly hard to compete with Austrian winters at 750m above sea level. The area is covered in a thick layer of snow for almost six months of the year and the mice keep ring-barking all the trees under the snow, no matter how well you try to protect them.
This, and a number of other reasons led us to move to New Zealand…
House #3: Just about right
When we started out collecting ideas for our third house, our main considerations were:
Less house, more land: We don't need a super large house, but more land allows us to grow a good part of our food by ourselves and even keep a few animals for meat.
Eco design: Reduce running costs to a minimum if not even zero, by making the best use of the sun, architectural wise and by harvesting energy.
Independency: Use low maintenance technology to be as self-sufficient as possible, without giving up any significant convenience features.
Form follows function: The shape of the building should be primarily based upon its intended function or purpose.
Strict budget: Set a budget at start and be strict about it.
Now, about two months after moving in, I think we can say we pretty much nailed it. We created a wonderful place to live and it simply works in every aspect.