Waiting for sunshine in Fiordland is like hoping for a lottery win. Average precipitation is somewhere around 8000mm a year, about 8-9 times as much as in Motueka. So we spent the last couple of days circling the wettest region of the country, checking the weather forecast every couple of hours. But it's always the same: Rain today, rain tomorrow, rain the day after tomorrow and rain predicted for the next 10 days too. We finally gave up and said: OK, let's just go there and hope for the best.
Our motel host in Te Anau told us that the weather forecast isn't worth much anyway, because Doubtful Sound has a totally different weather than Milford Sound or Te Anau. Yay… ;)
We booked the early morning tour with Real Journeys that consists of three parts:
An one hour catamaran trip across Lake Manapouri to get to the Manapouri power station.
A 3/4h bus trip over a mountain pass to get to Doubtful Sound, which is actuallly a fiord.
A 3 hour catamaran trip through the steep mountains out to the Tasman Sea and back.
Drizzle on Lake Manapouri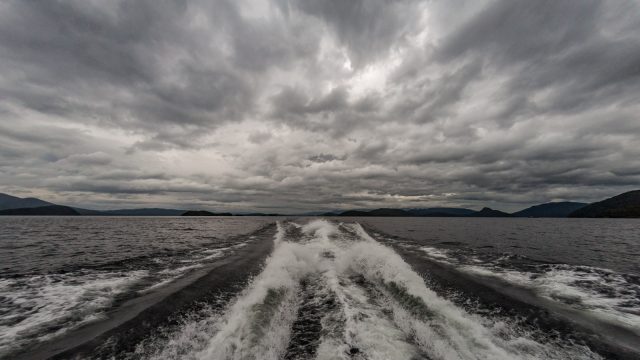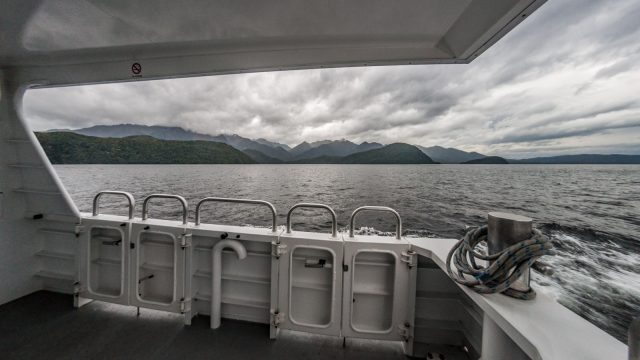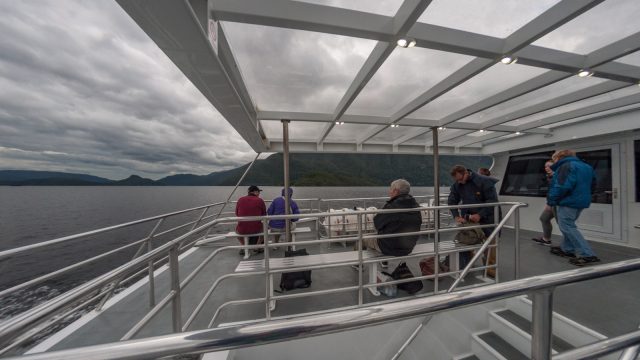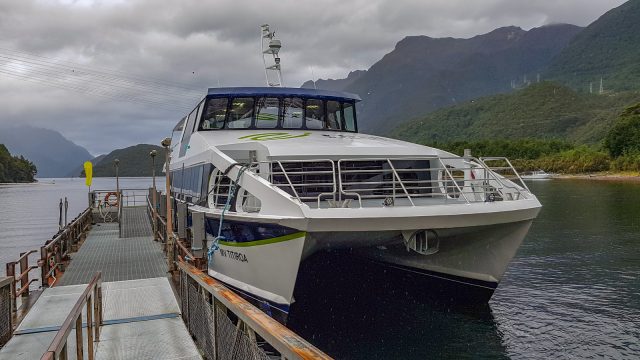 Fog on Wilmot Pass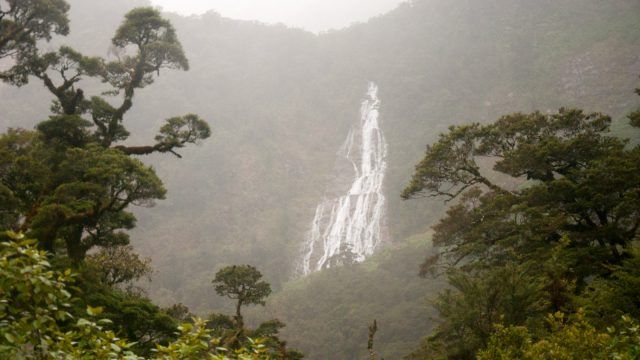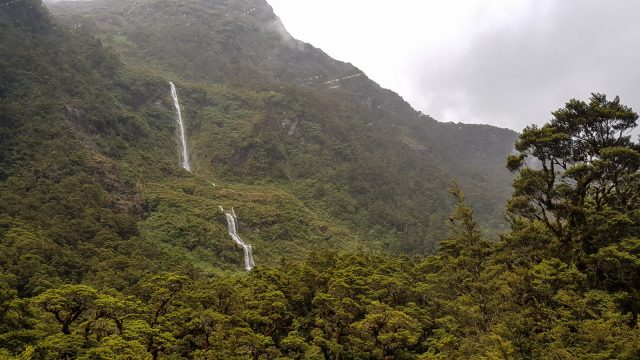 It's getting dry on Doubtful Sound!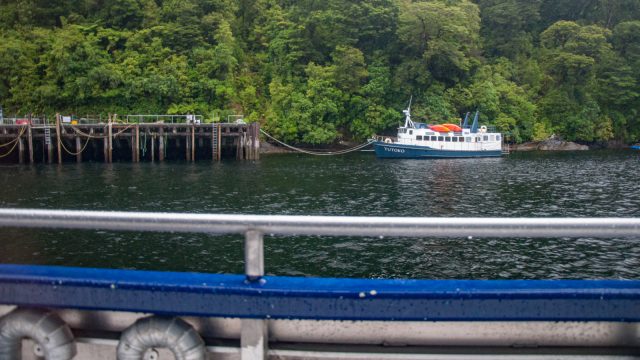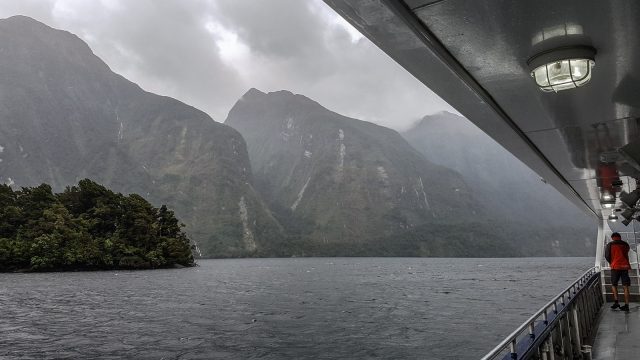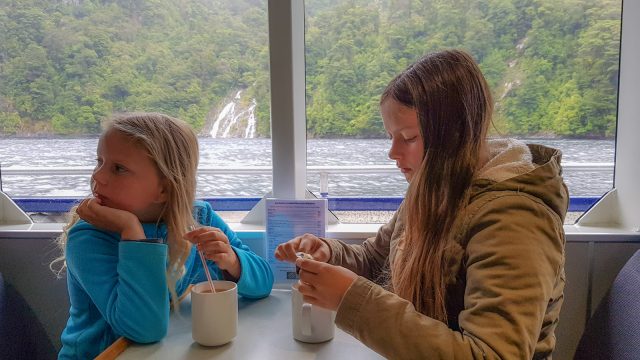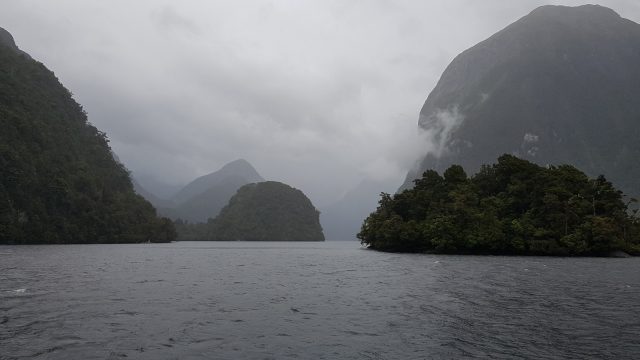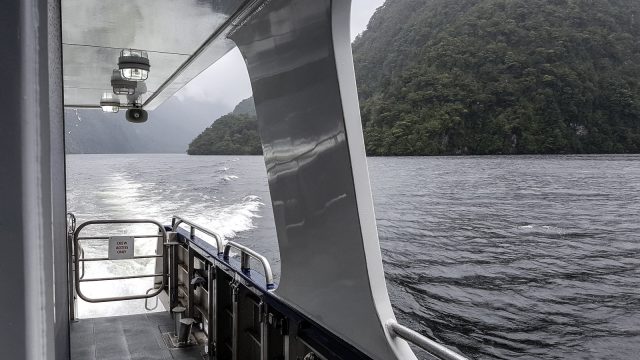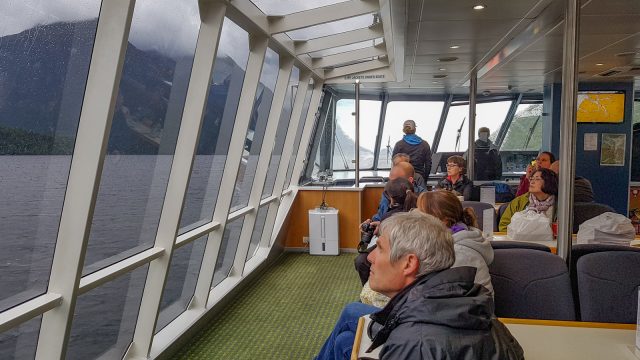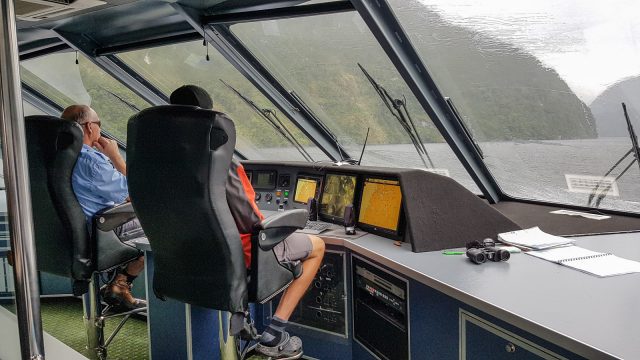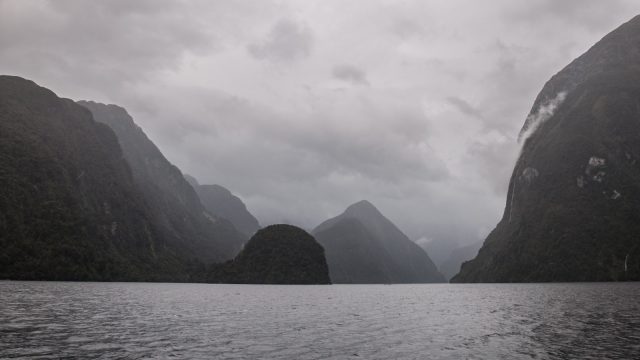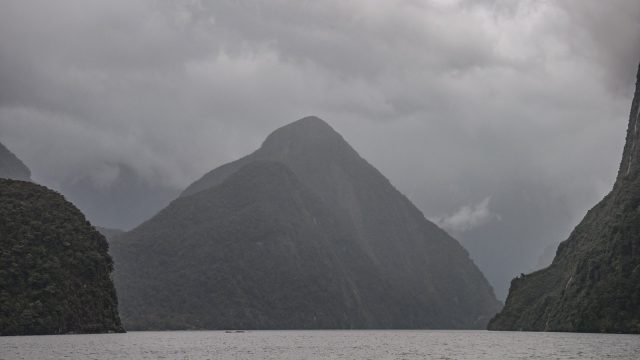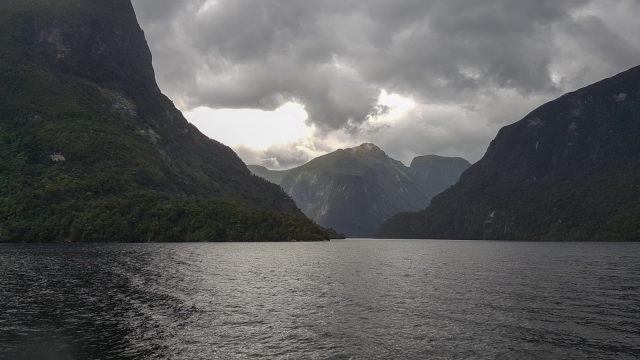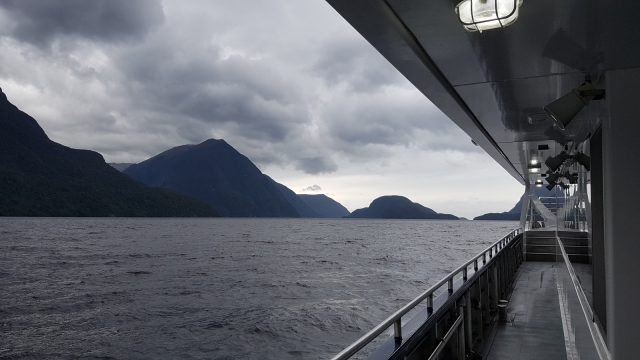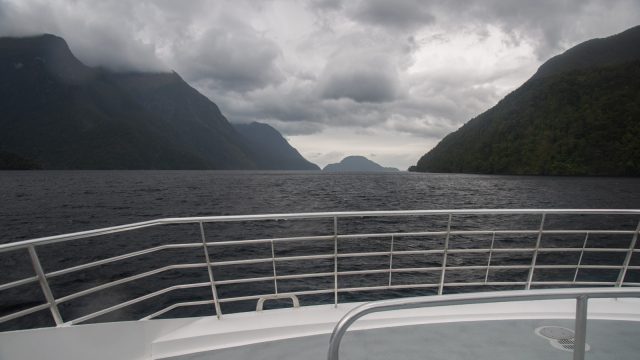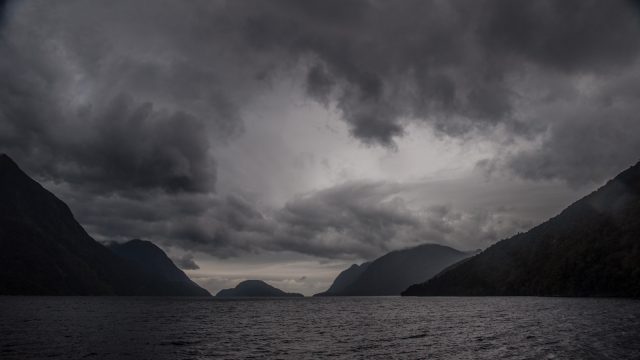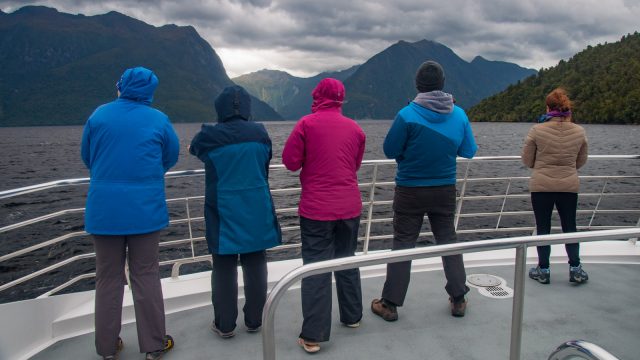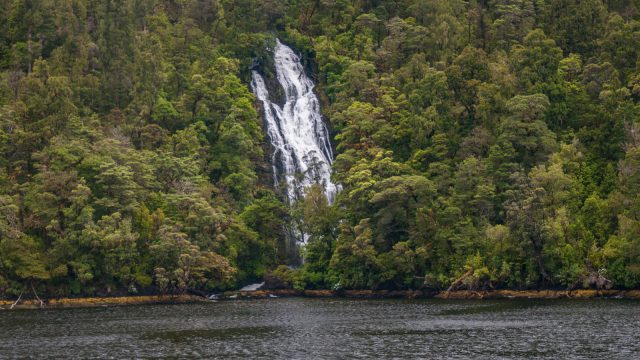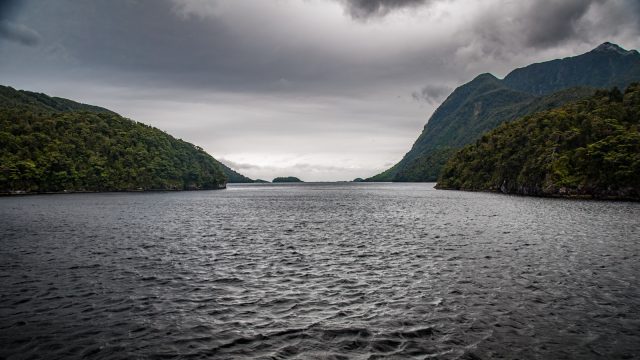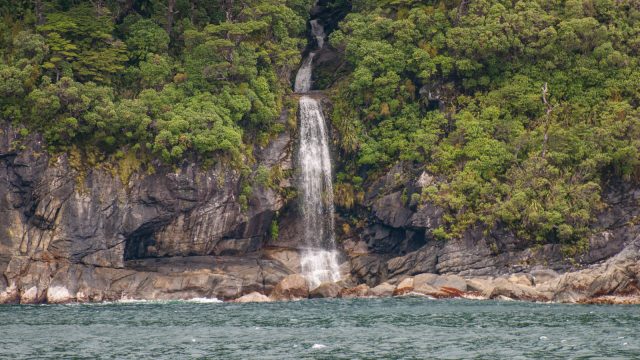 Windy at the Tasman Sea and seals colony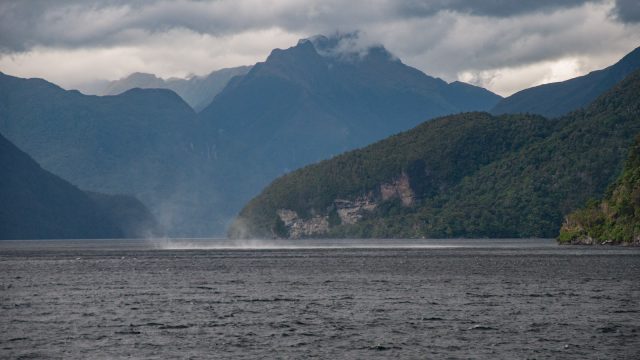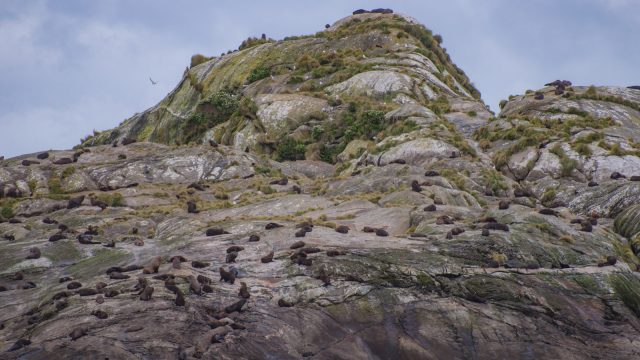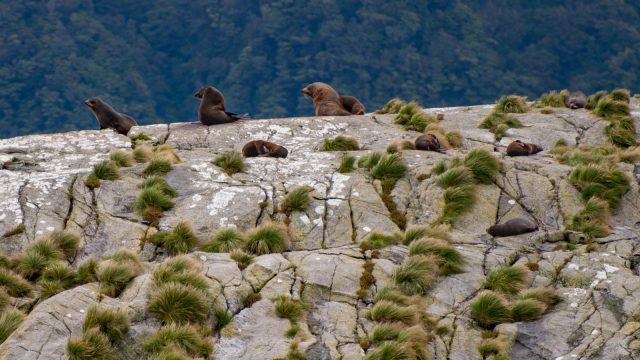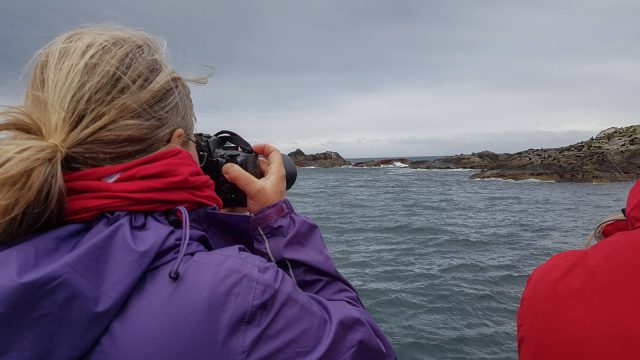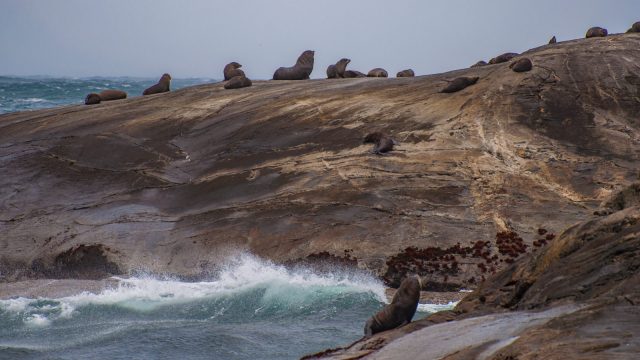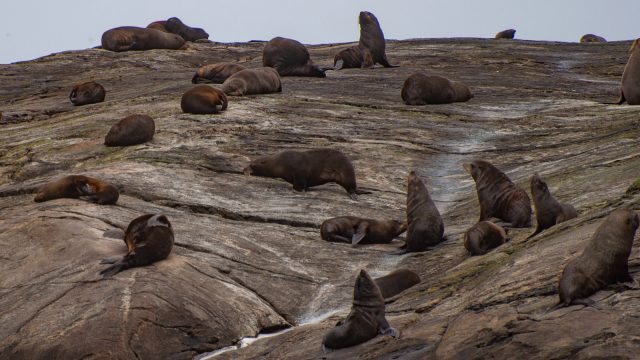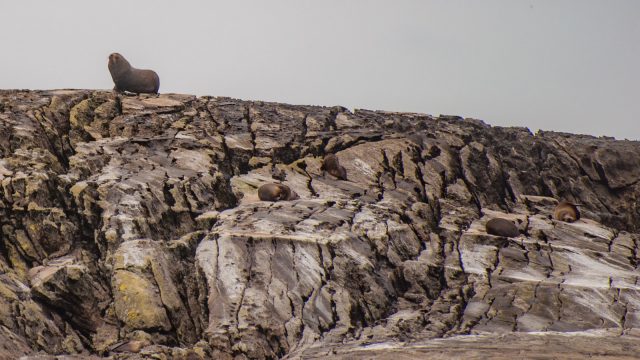 Dramatic scenery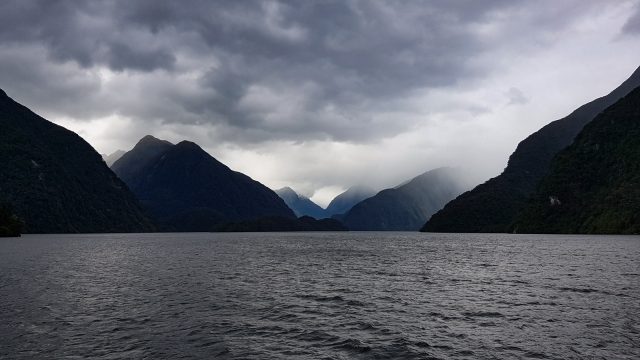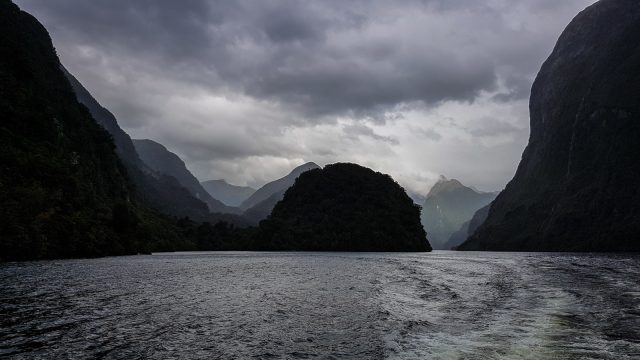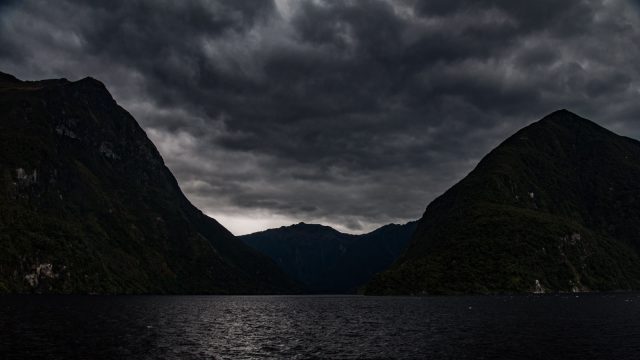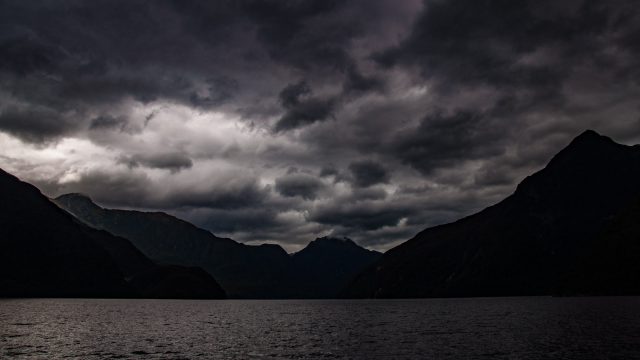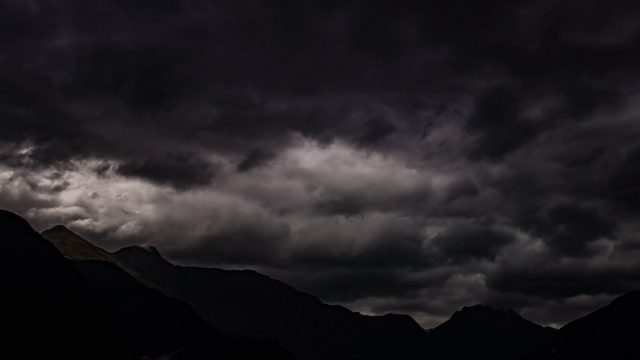 Silence and a sneak peek of sunshine on the way back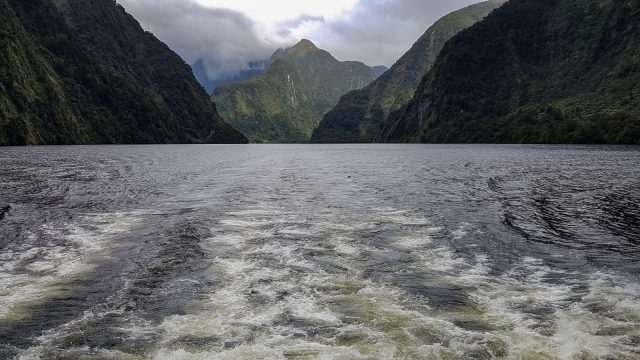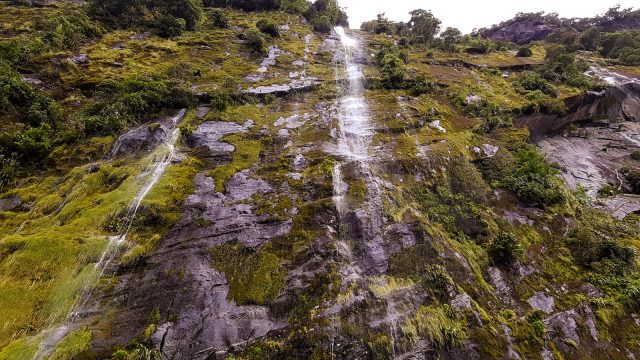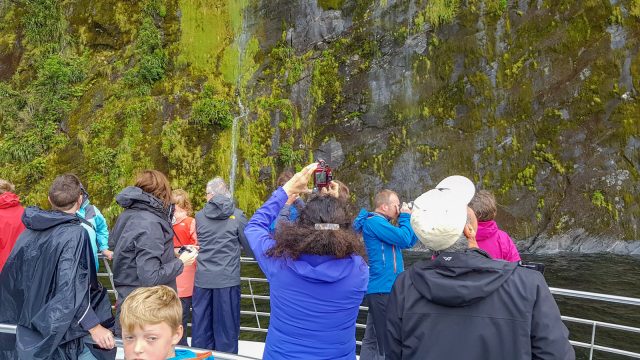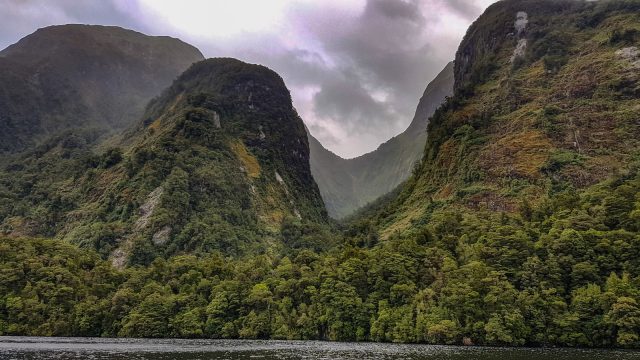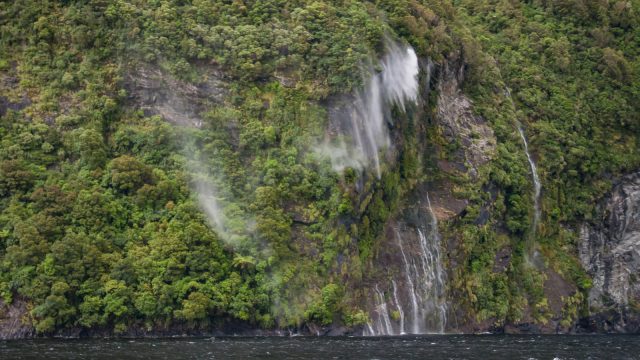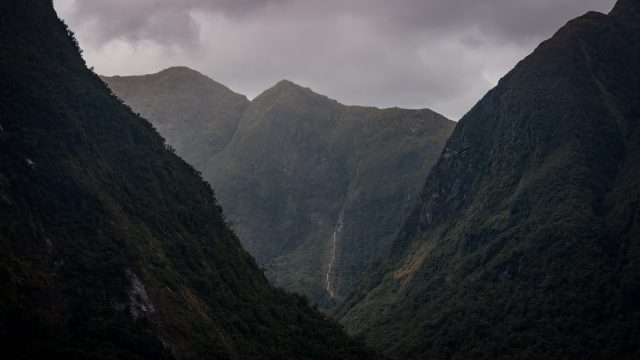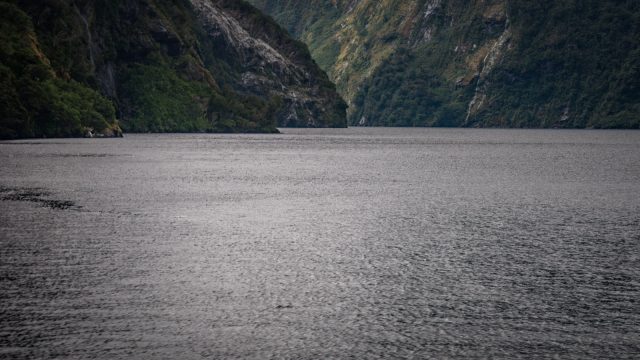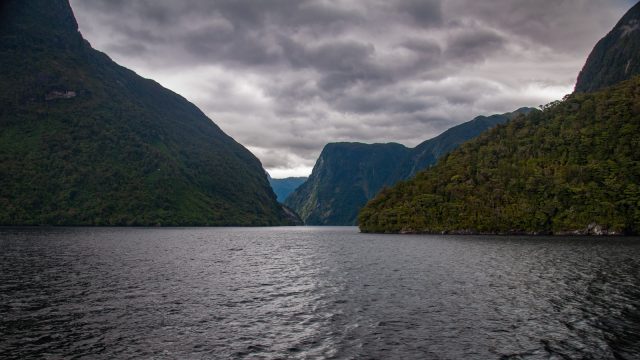 The fog has gone, but the rain stayed at the pass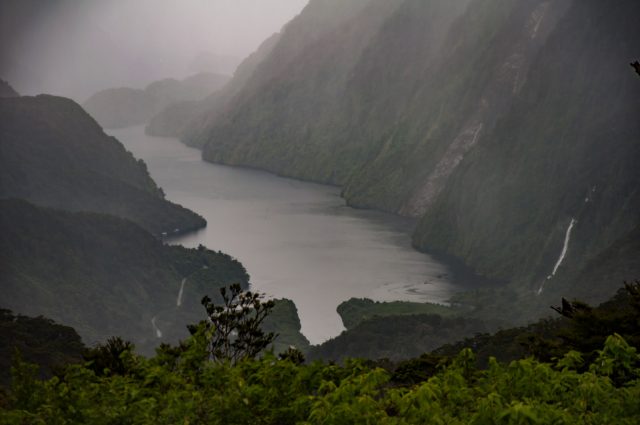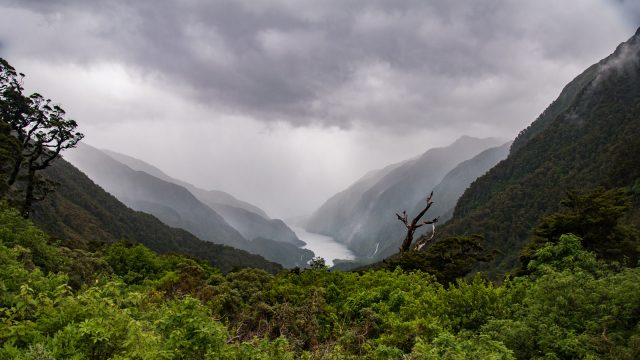 Sunshine on the way back across Lake Manapouri