Last year I booked a flight to Wellington for an appointment, which unfortunately was cancelled at last minute. At least it was a flexi ticket that I could change. But to what date? What the heck would I do in Wellington in winter when it's just cold and windy there? So I changed my ticket to Auckland and picked a random date in early June. Just a week before that flight, however, family spontaneously decided to go on a Fiji holiday trip. So, I changed my spare flight again to end of June. Each time it got a bit more expensive, with a few dollars upgrade to pay, so I didn't want to have to change it again. Why not just rent a car and explore the North Island a bit on my own?
It's winter as winter can be, just a few days after solstice. How would the Northland show itself from its ugliest side? I'll see. First, I need to get a rental car at the Auckland Airport. Hmm, $60 a day for a tiny Suzuki Swift or $90 for a Tesla Model Y? That was an easy choice. Y, off we go. Destination of the day: Whangarei.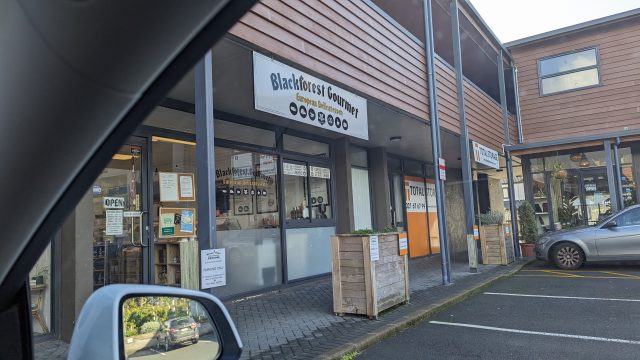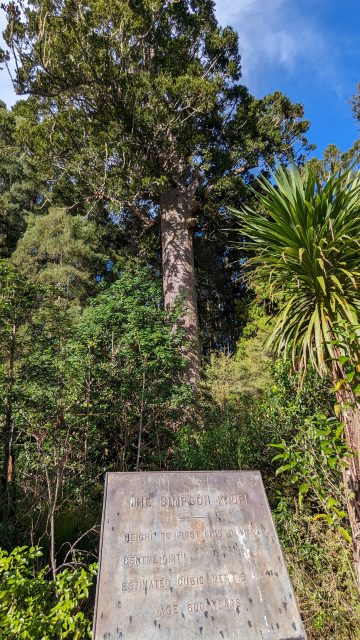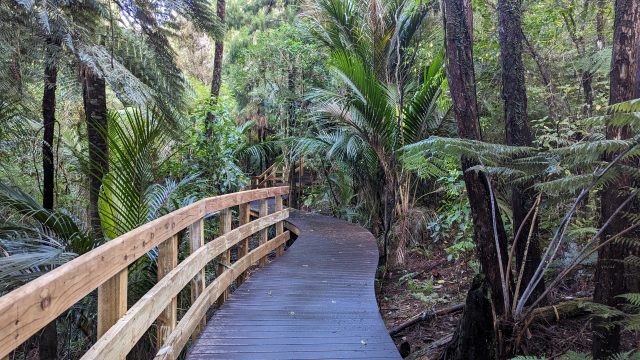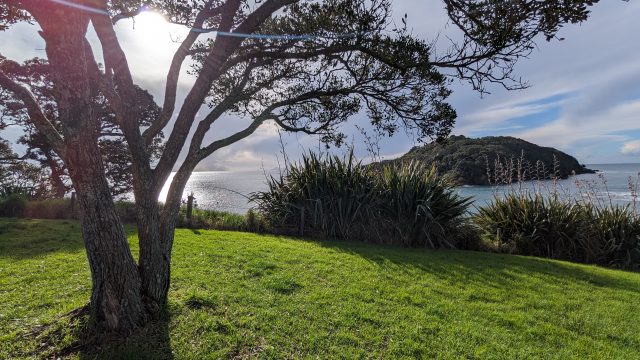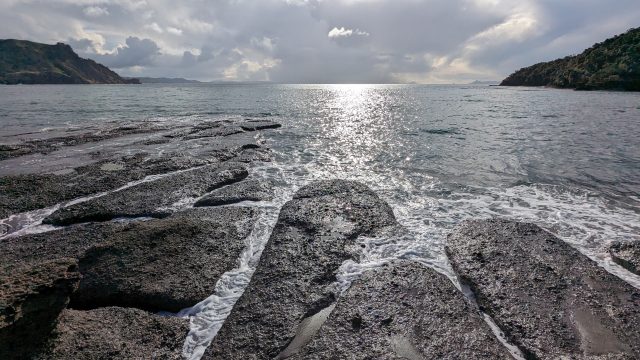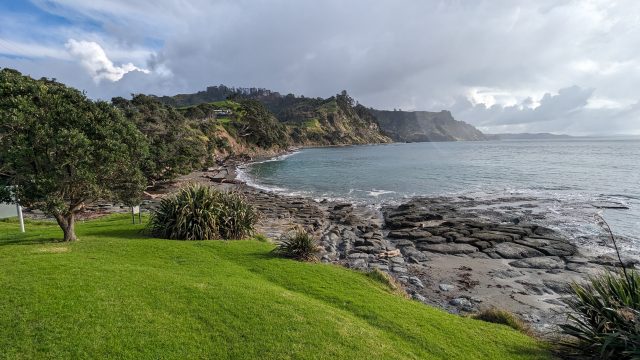 It feels weird doing a road trip by myself. Now I not only have to navigate (Y is my bestie for that) but also have to drive all of it by myself, too. No drifting-off in thoughts while the scenery passes by. Quite contrary, these roads need my full attention. Road surface quality has dramatically decreased in recent years. It's bumpy as hell and littered with potholes everywhere.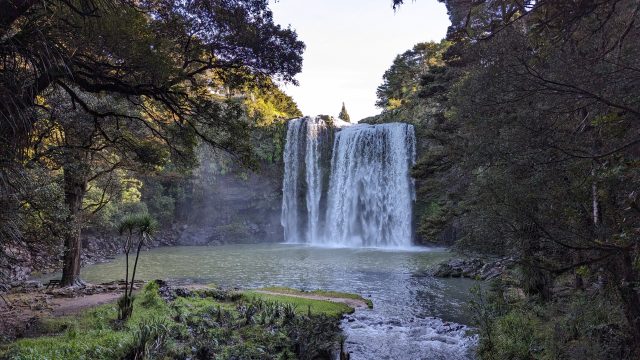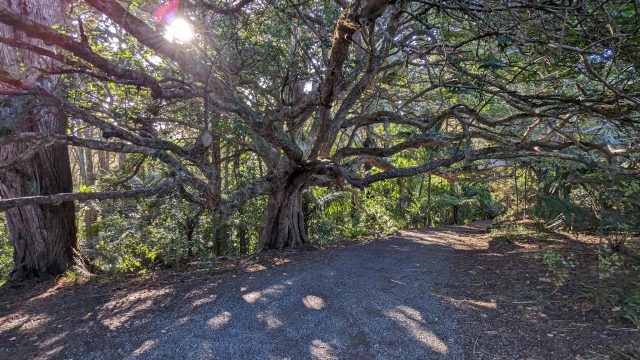 After doing a quick run to the Whangarei Falls in the early morning I'm heading out to the coast, doing some loops to lonely beach-bach settlements. There's nobody there, again. OK, this region is very different in winter. All the places that I only know very crowed are now empty like ghost towns. Almost spooky, if it wasn't for the beautiful landscape.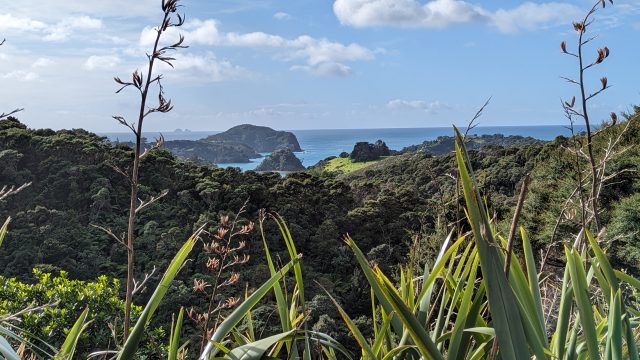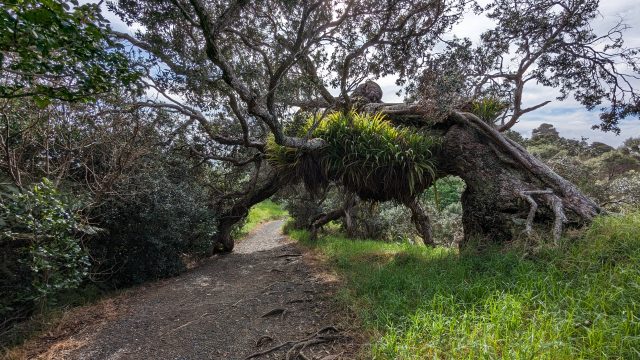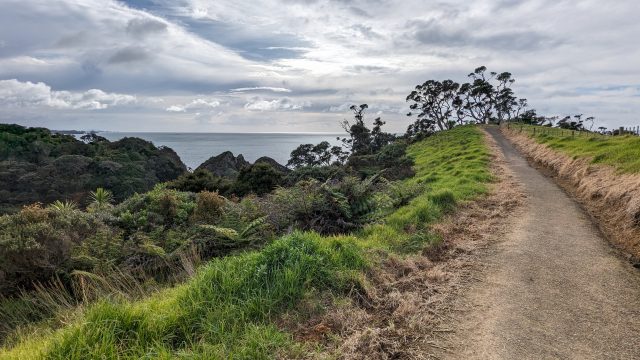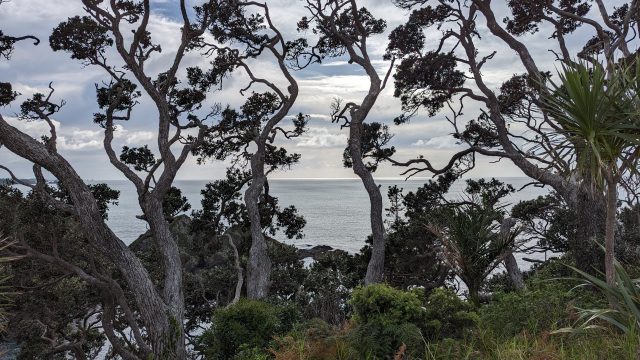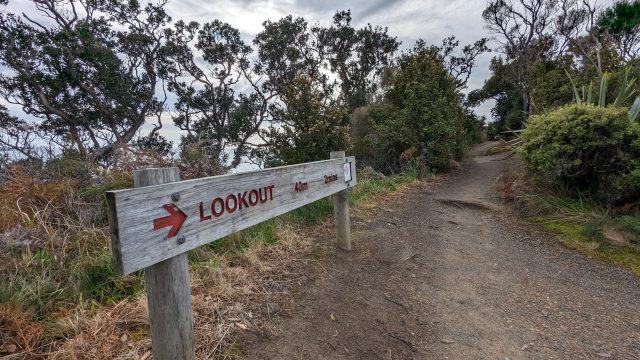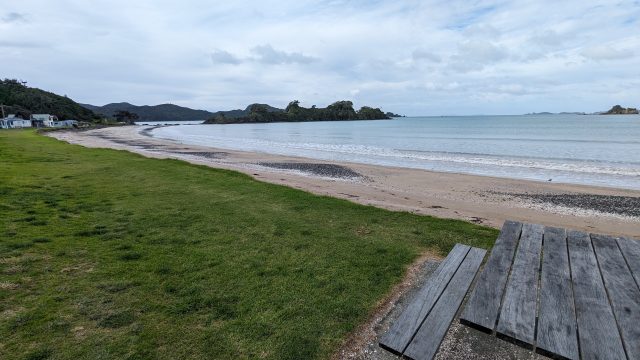 I had a stopover at Elliot Bay beach where friends of us often camp in the summertime. It's far away from civilization, but interestingly there were at least 3 more people there: Surfers who enjoyed the enormous winter waves.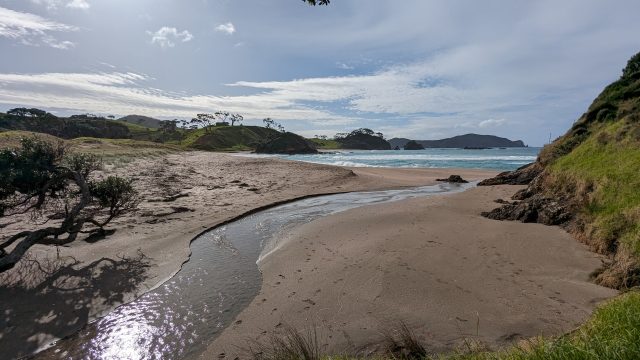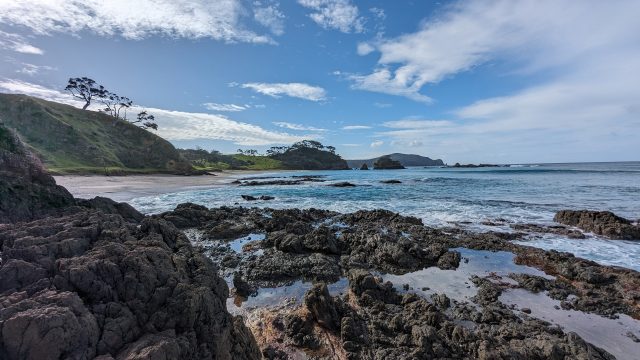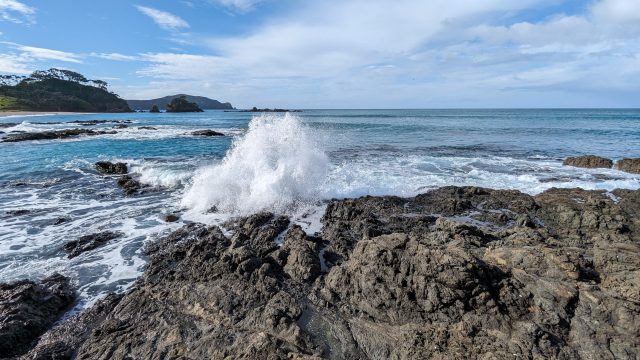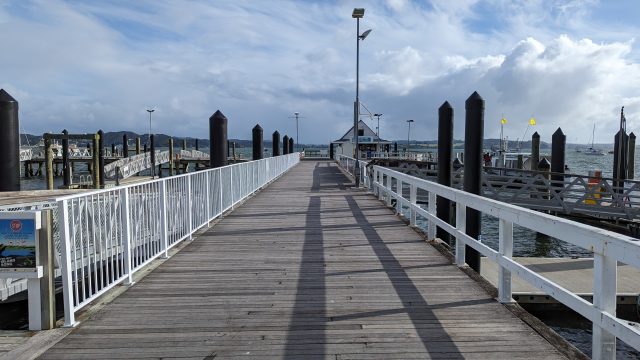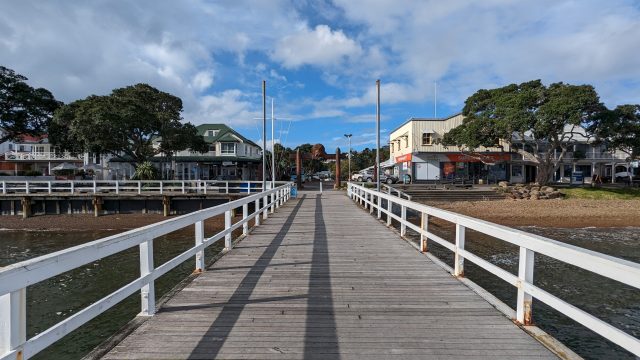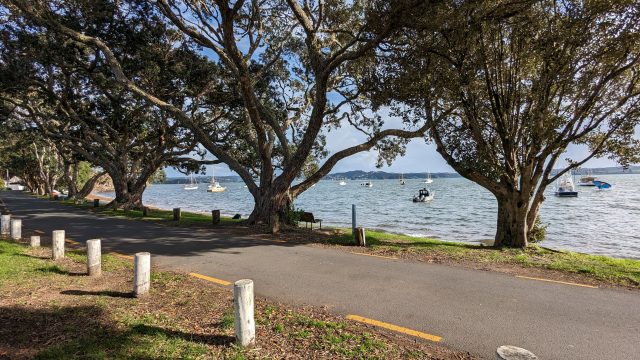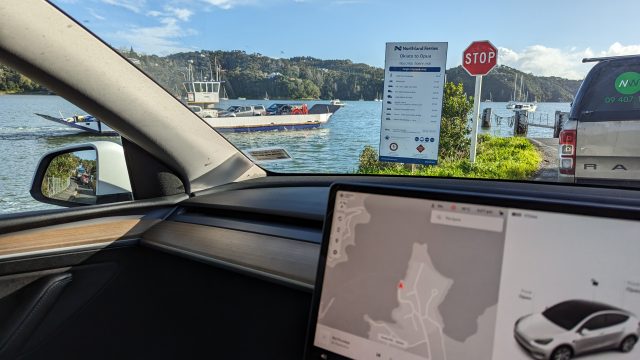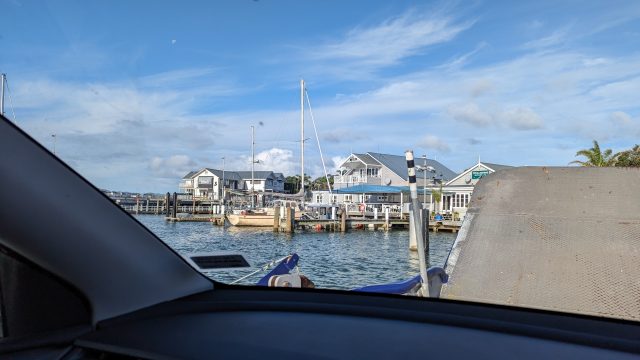 Having a stop in Kerikeri. The 'cradle of the nation' as they like to call it. NZ's oldest still standing stone house is there.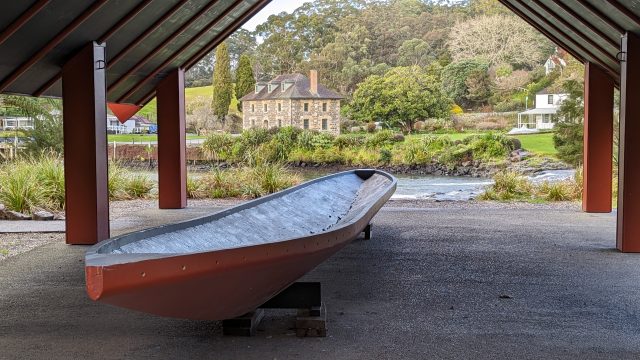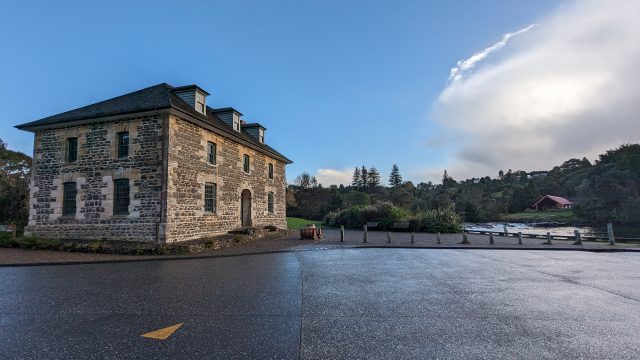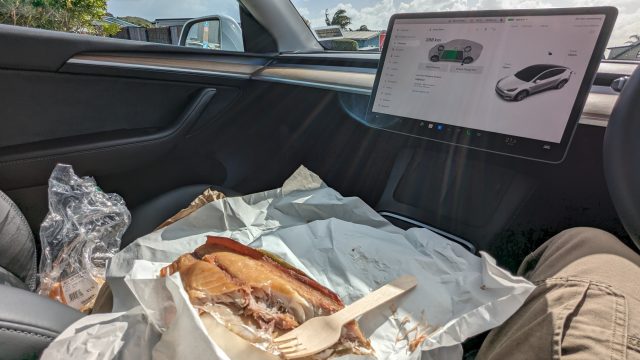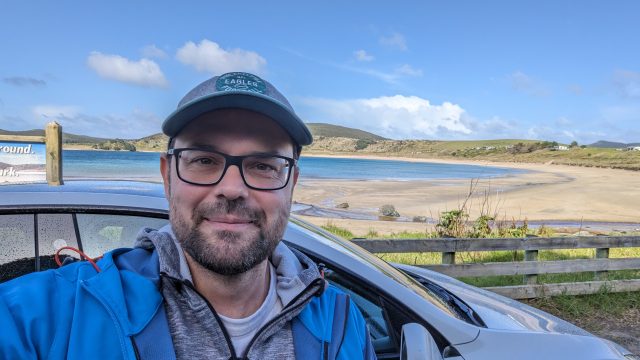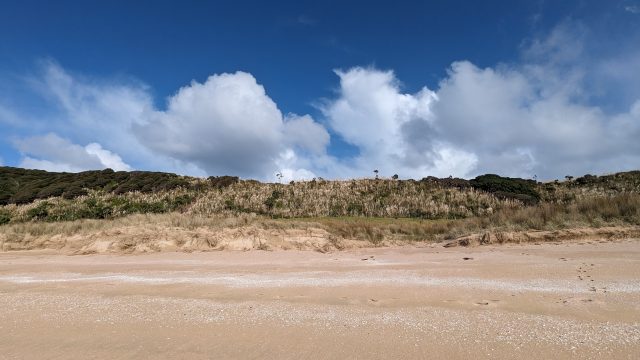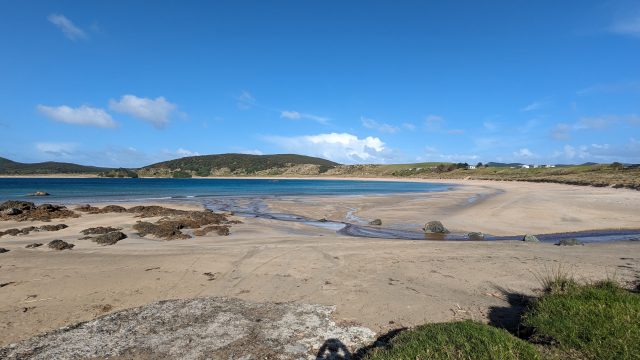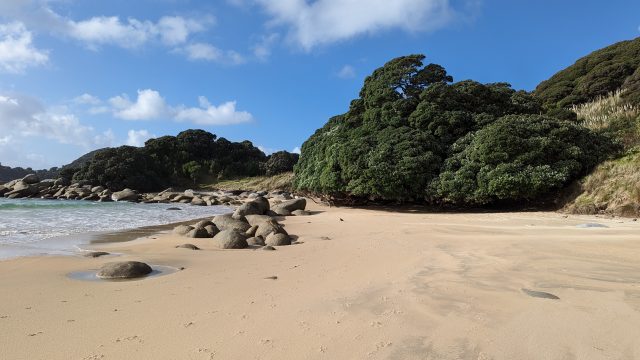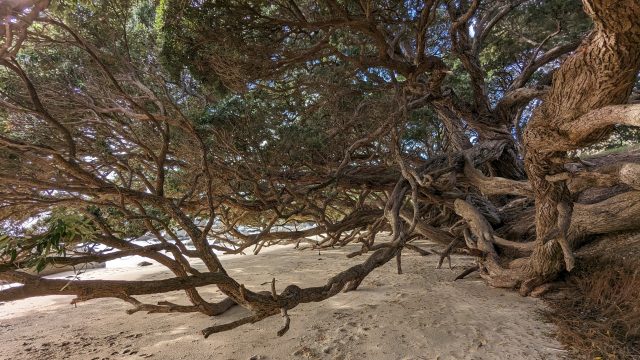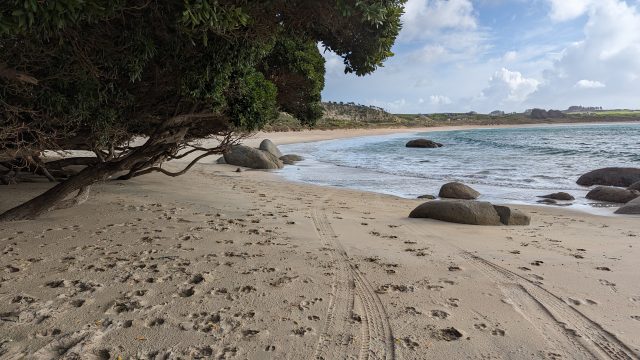 After spending a night with a crazy thunderstorm in Kaimaumau, near the lower end of the Ninety Mile Beach, I'm heading to Cape Reinga in the morning, just after sunrise. It's a long ride but the road up here is surprisingly good. I haven't seen another car for the last 30 minutes. Food options are scarce, with the only Four Square not yet opened, so I stick to a banana and a Twix for breakfast.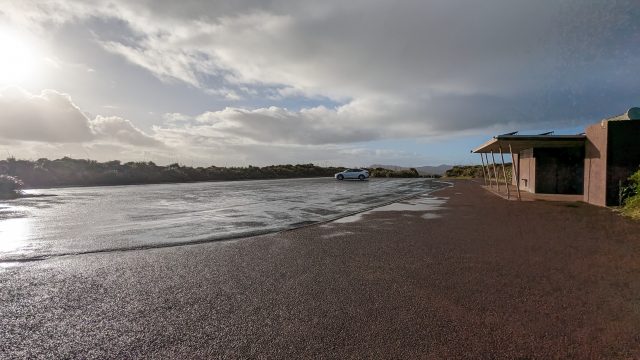 Oh, wow! I'm the only person at the lighthouse car park. This place is crowded as hell in summer. What a privilege to get the entire walkway and all the photo-spots all for myself, haha.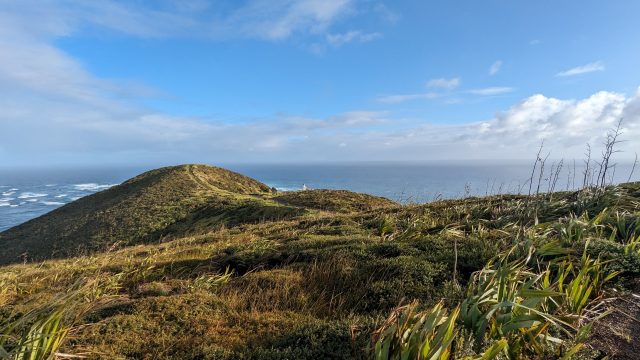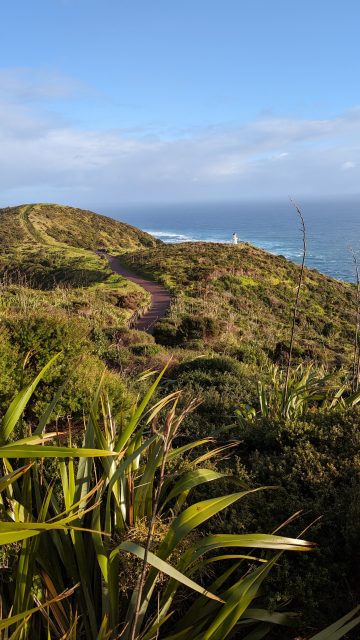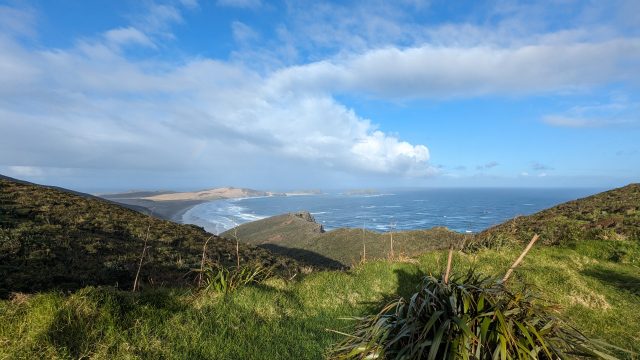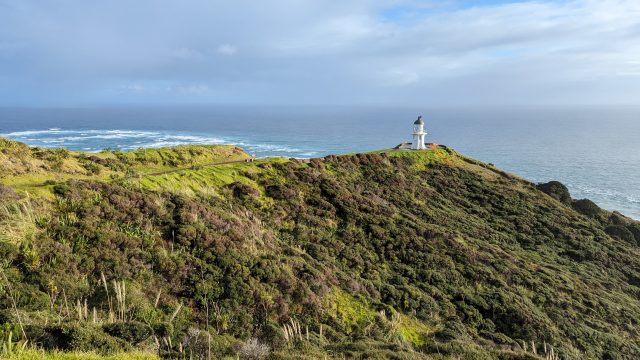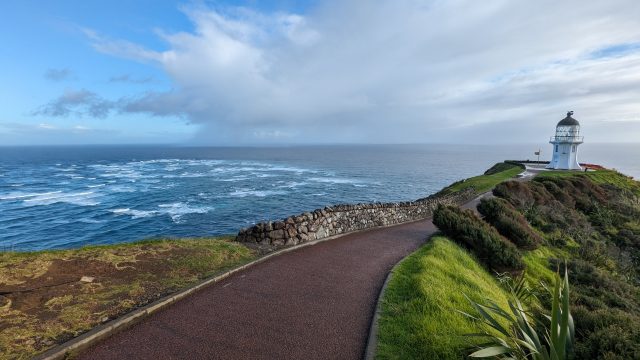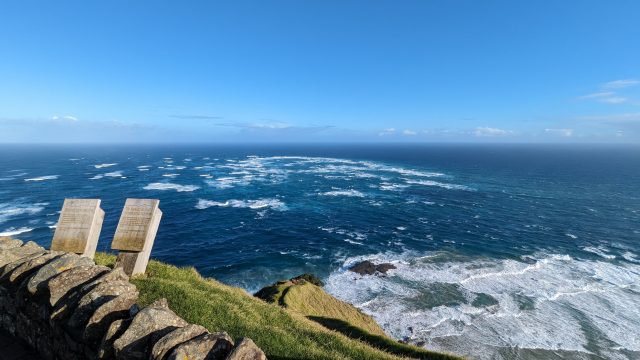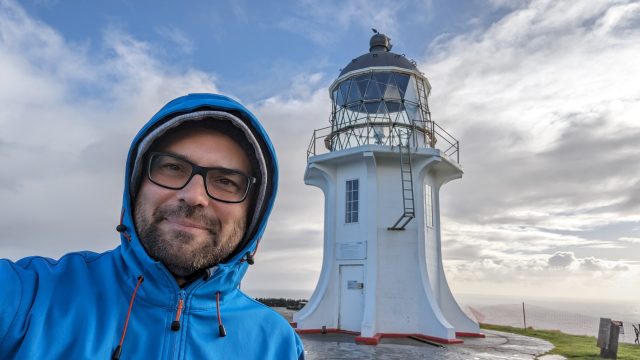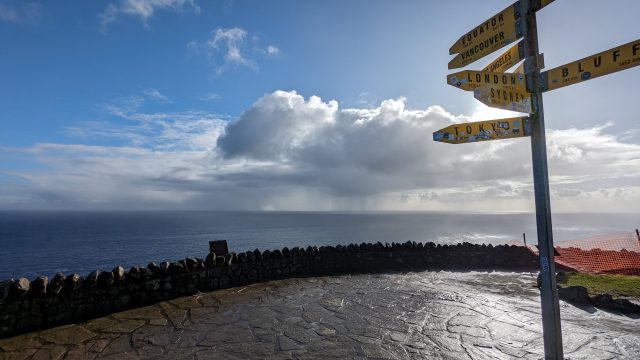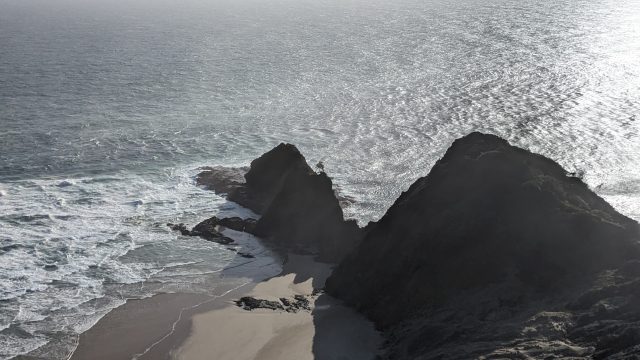 It's a magical place. Cape Reinga, where the seas meet and the currents twirl, creating powerful crisscross wave patterns.
When my time has come, burn my body and let the wind and the waves of Cape Reinga carry me away.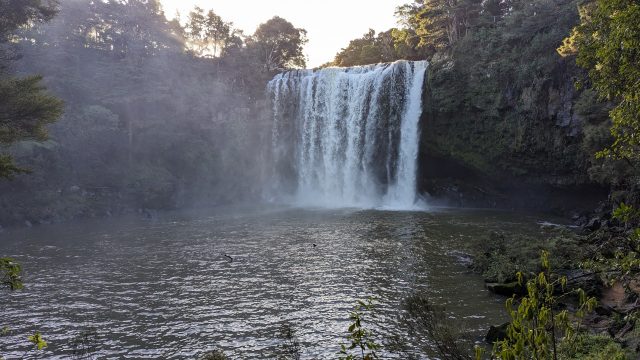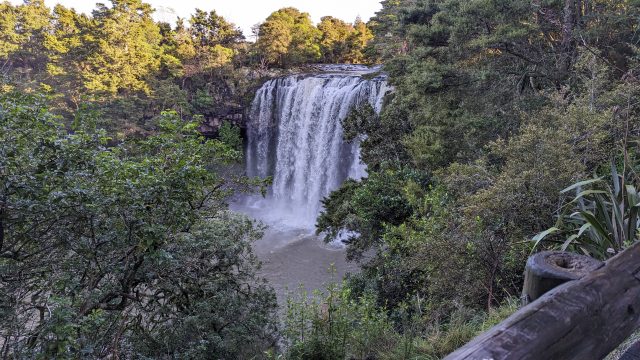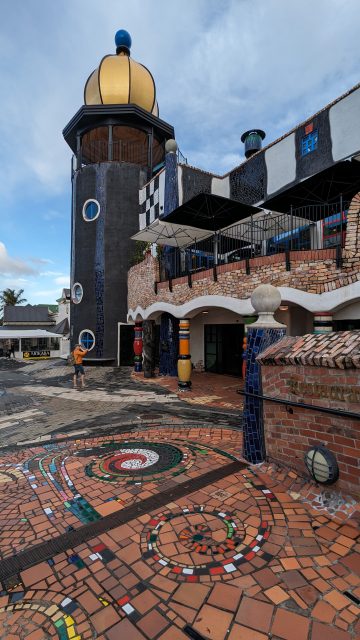 A word about Northland weather
Those fluffy summer-clouds were one of the reasons why I fell in love with New Zealand when we came here for the first time, 18 years ago. Back then I wasn't aware that they are limited mostly to the region North of Auckland/Hamilton. They're a result of ongoing winds from the West that are passing over the rolling hills.
Unfortunately, we don't have them in Motueka. The Kahurangi ranges are very high, causing most of the rain to come down on the West Coast. Which means we either have it dry (most of the year, especially in summer) or very wet for days, when the direction changes and a weather system approaches the Tasman Bay from the North.
What we don't have is that North-Island typical constant change of sun and rain. It seems to happen all year round. 4 seasons each day. Rain never sticks around for more than 15 minutes, and sunshine follows right after, almost guaranteed. I just love it.
10 kilometers before I arrived at Cape Reinga I went through some serious rain shower, more horizontally than vertically. But by the time I was at the carpark it was sunny again and stayed like that for the hour that I spent there. I then counted 5 more rain/sun swaps on the way back that day. In Austria we call such weather 'Aprilwetter', when it struggles to decide what's it gonna be.
The air is also significantly warmer up here compared to Motueka. On paper it's just 3 degrees more, but that's only half of the story. Peak temperatures are on average 3 degrees higher, but mean and lowest temperature averages are 6 degrees higher in winter. I never felt really cold in the last few days. We had colder holidays in peak summer on the West Coast of the South Island before.
By the way, being still close to winter solstice, the days in Kerikeri are about 42 minutes longer than in Motueka as it sits 6 degrees further North. I could live with that, just saying.
Conclusion
6 days road trip with just … me. That's a weird experience. On the one hand I enjoyed not being bound to anyone's wake up times or different plans for the day, but on the other hand it's a bit lonely. I guess a shared experience is a doubled experience in this case?
I also wish I had brought the big camera and not just the phone. There were plenty of out-of-this-world light scenes that I would have stopped for to take a good picture. The phone can't deliver that, so I just embraced the beautiful moments to the fullest as they passed by.
Overall, Northland is a much better winter holiday destination than I thought it would be. Will do that again, with family. :)