It's July 3rd, 2017 and while I'm busily painting my sleepout soffits white (what a horrible job), Eva develops a passion for denim and transforms a number of old jeans into pillows with beautiful motives in blue. I even got my own one with my name on! Very cool. :)
Just after dinner (pumpkin schnitzel) I've received a friend request on Facebook from a local artist who I met earlier this year, Nick Duval-Smith. He also recently got one of our Oamaru limestone blocks to make castings for his bronze works. So I confirmed his friend request and started digging through his impressive works of art, curious and nosy as I am. When I scrolled through some of his acrylic ink paintings, Eva was just passing by and had a quick look at my screen:
"He painted what I sewed today!" she said.
"What are the odds?!"
Here is proof of a "total collective conscious moment", as Nick described the situation: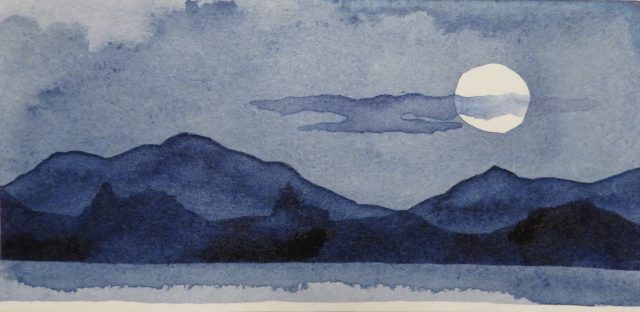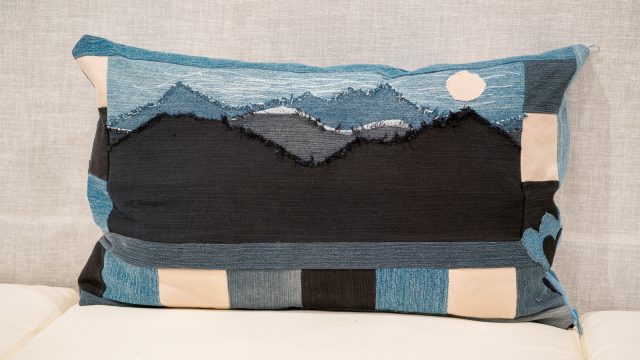 Just to be clear, Eva has never seen Nick's painting before. But even the location of the full moon matches, as well as the clouds and the mountains in layers of blue shades.
What the …?
Here are some more of Eva's recent pillow projects: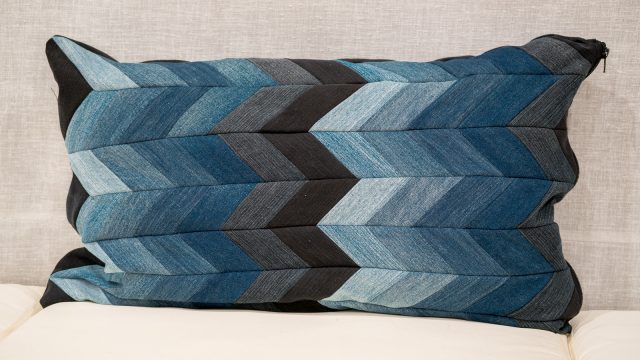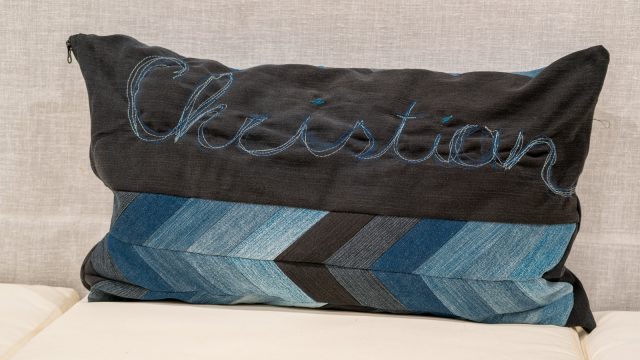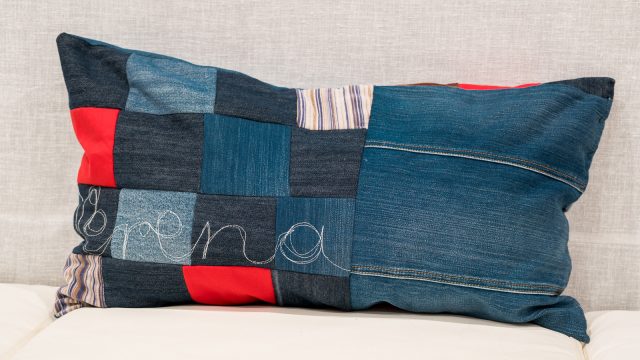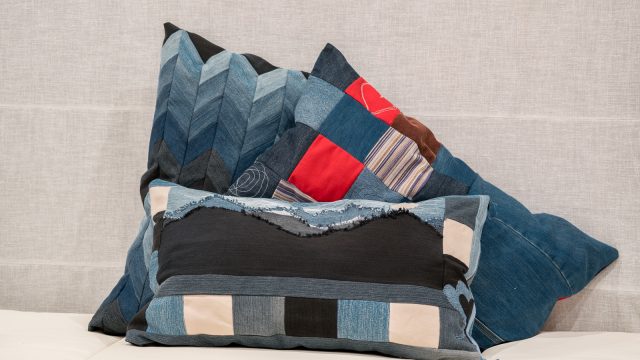 Latest additions to the set: Tui (Mum has the bird) and some random new couch-face. Welcome to the family!