A one-woman hike from Marahau to Kaiteriteri via Pikikirunga. … Sounds weird, well I should add that it included a 40 km kiwi tramp through thick forest from Marahau, up to the Takaka Hill table land, along Evans Ridge, down to Pigeon Saddle on Totaranui Road, further to the Totara camp and back with the Sea Shuttle. Last year I did the Coastal Track, a nice, flat motorway compared to the utter jungle that awaited me up the hill. Nonetheless glad I did it, it's a whole other world in many ways!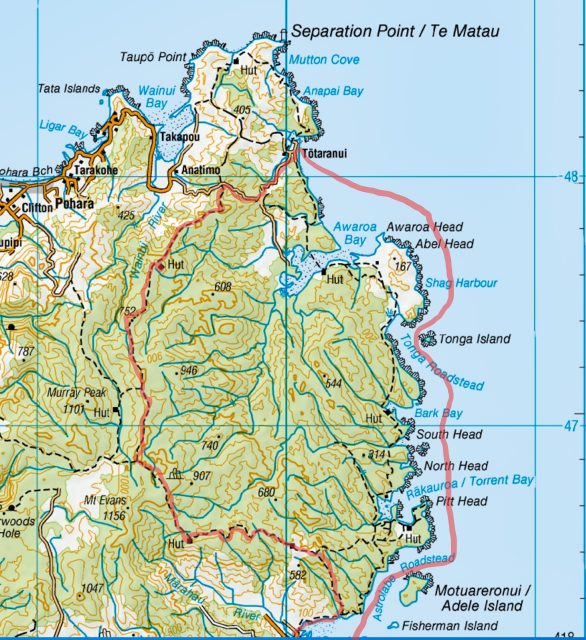 Day 1 – 27.4.2023 – Marahau to Castle Rock Hut 15.1 km, 720 m in elevation, 5.5 hours (turned out to be 10 hours)
Got up 6 am, at the park entry at 7 am, it was still just before sunrise. I had a beautiful start and also made my first mistake: used google maps to navigate. Don't. Ever. And especially not for this track. It's hundreds of metres off and lead me to believe I was right walking up Tinline walk, expecting the Inland track to start on top, but it didn't and next thing I was roughing a wild pig path north until I found the real track. 2 hours unnecessary distraction! A good cellphone reception and quickly set up NZ Topo maps helped me out of this mess…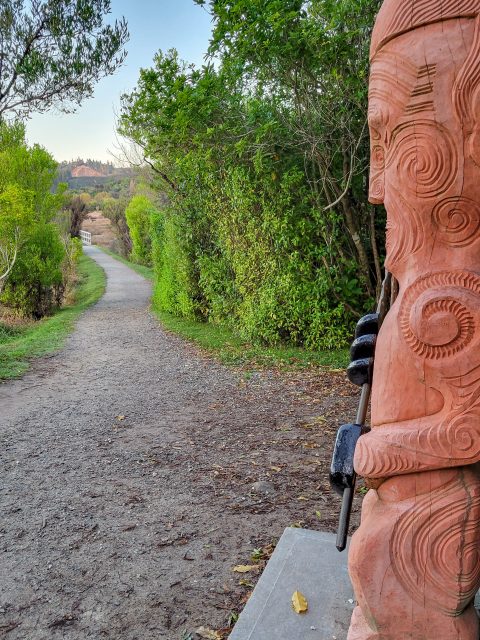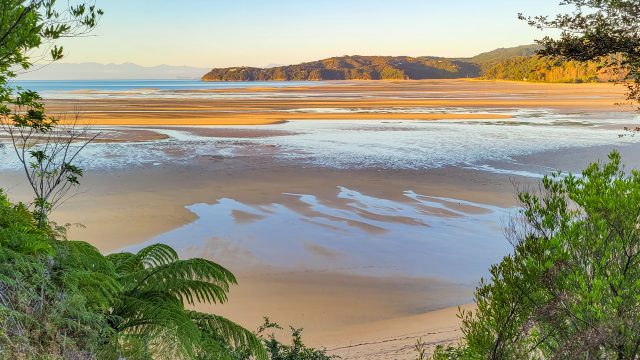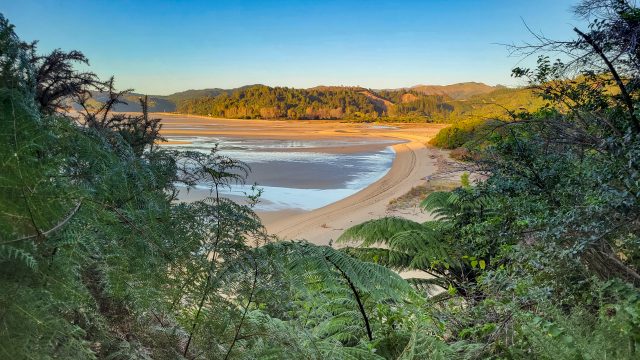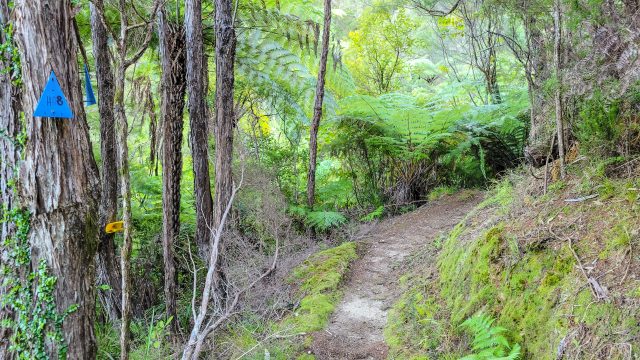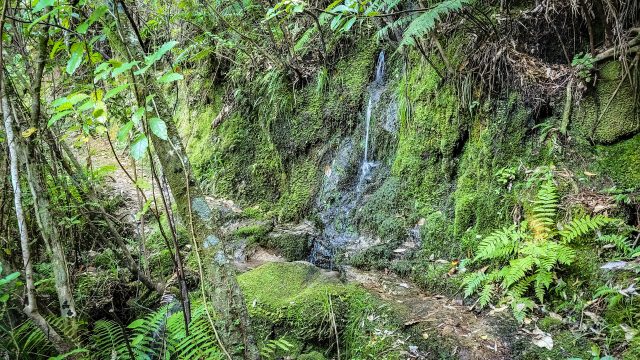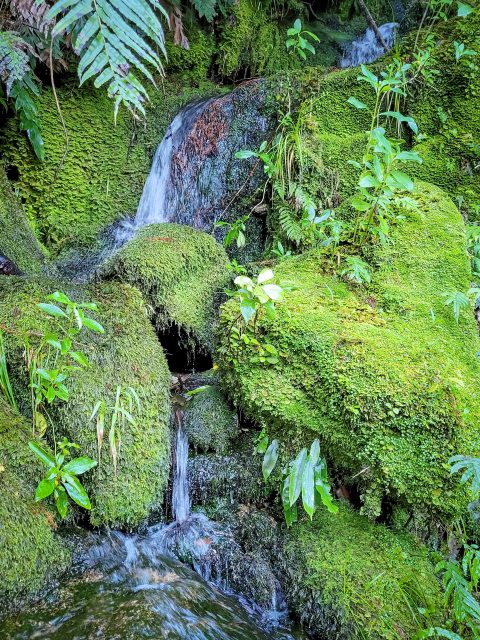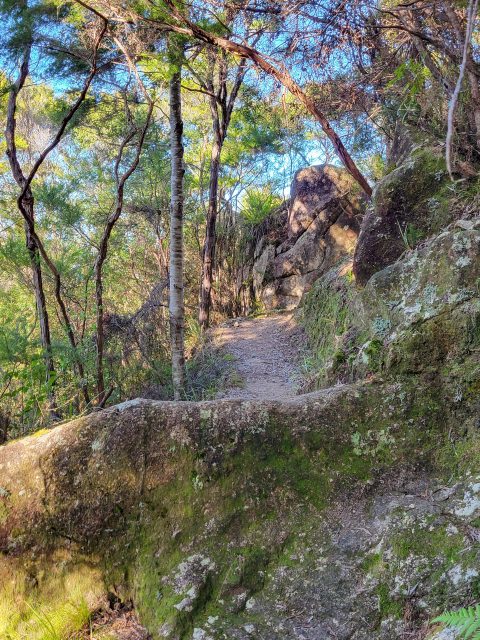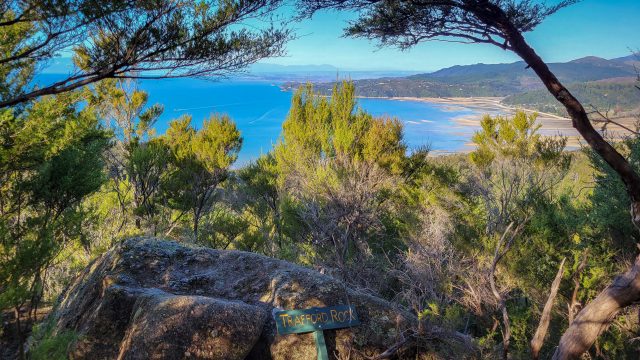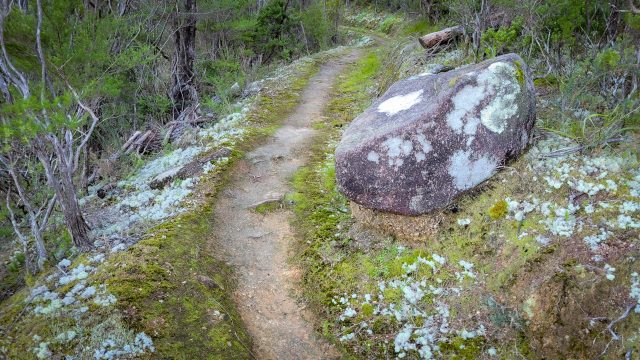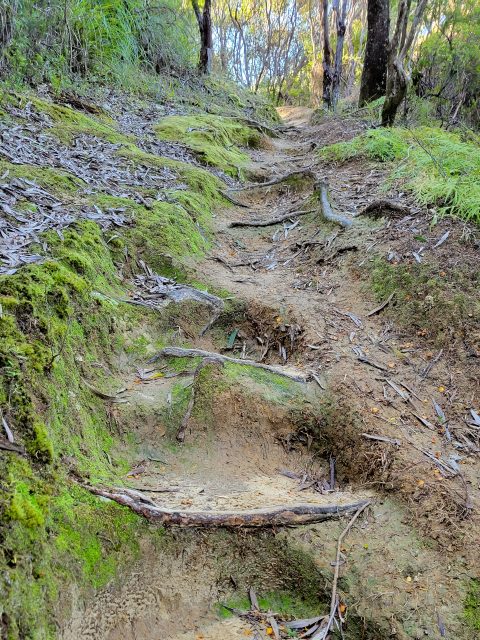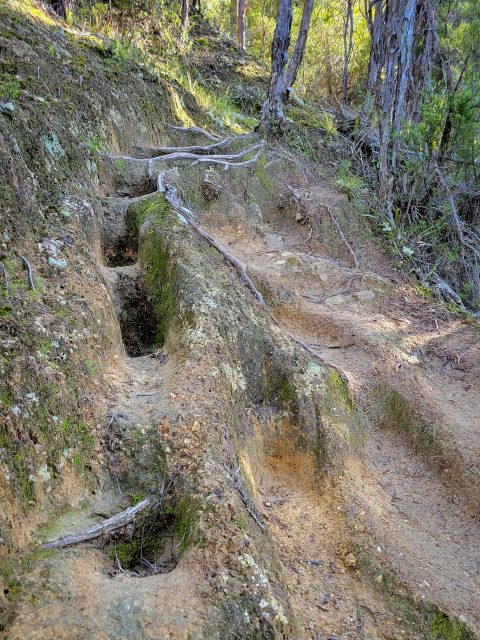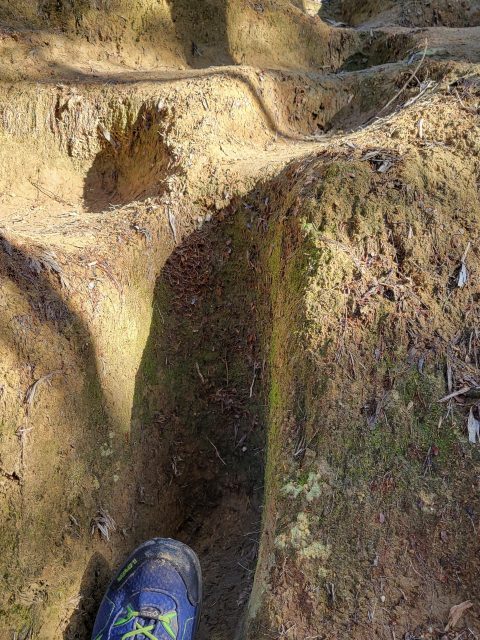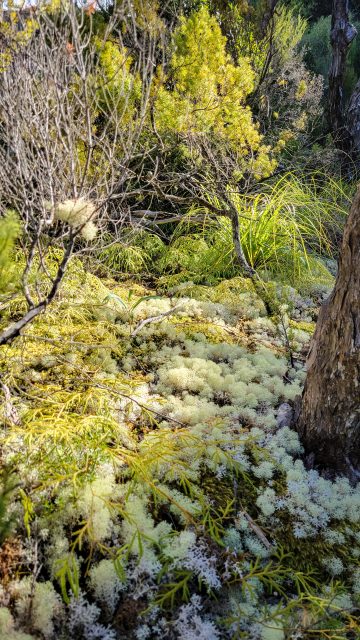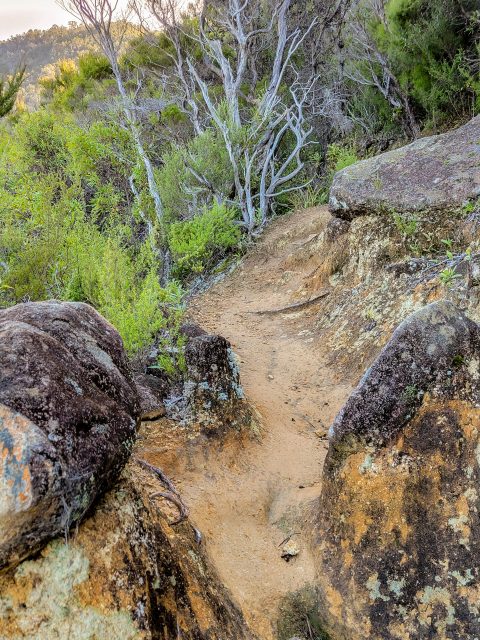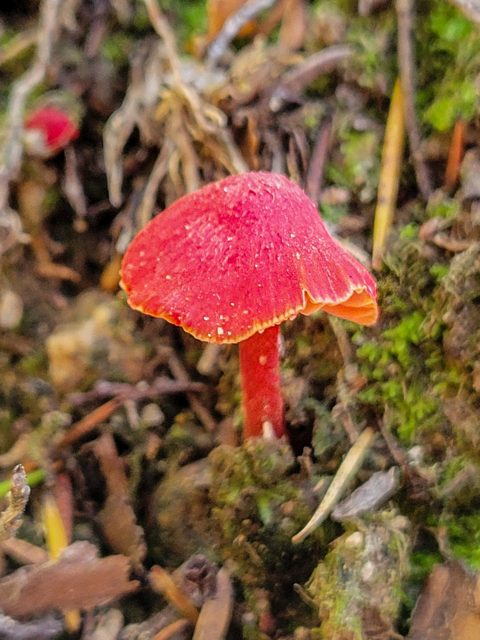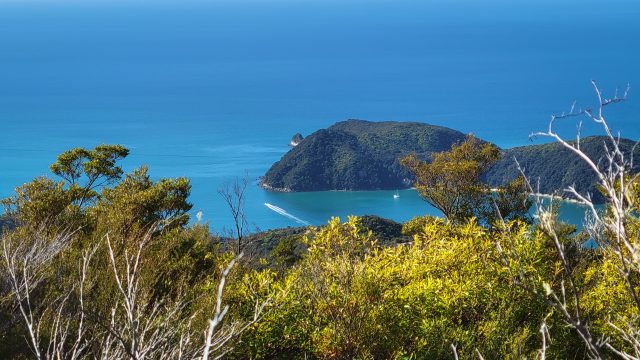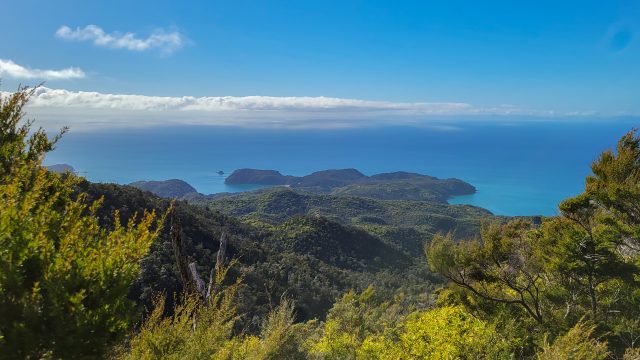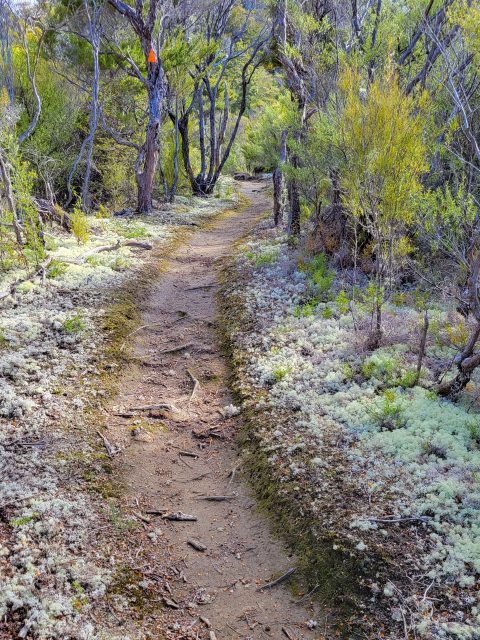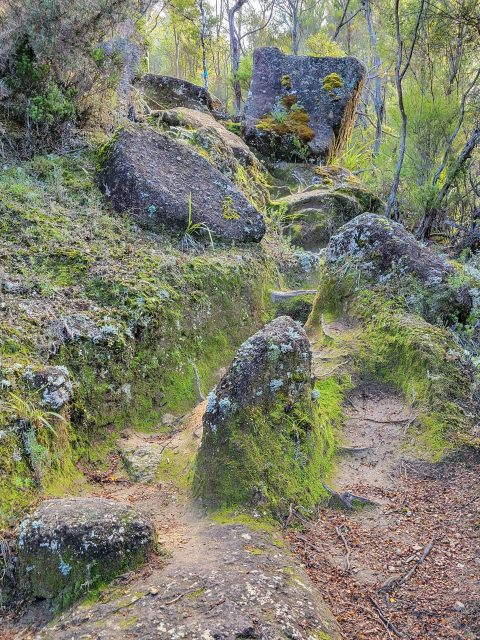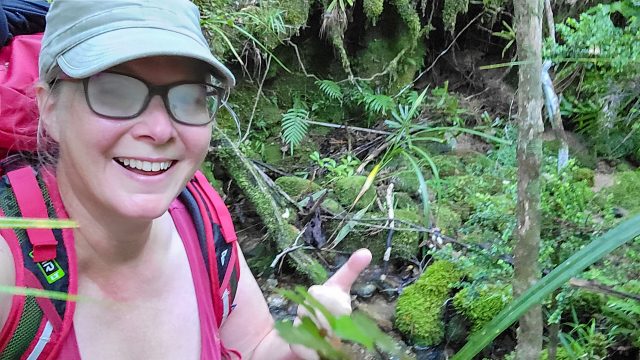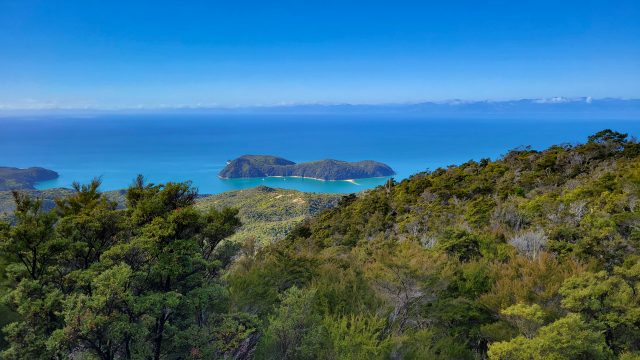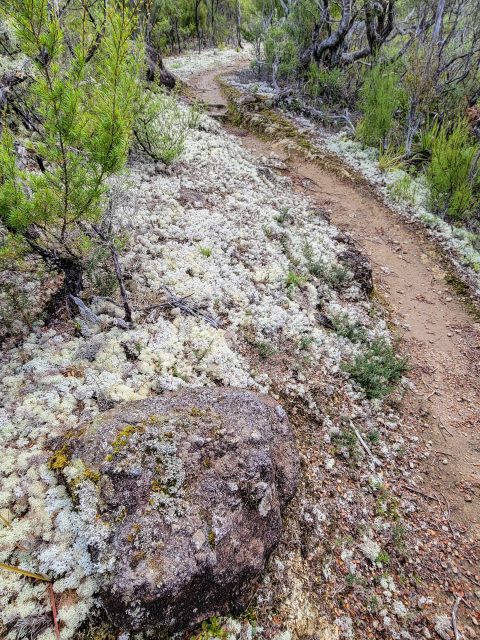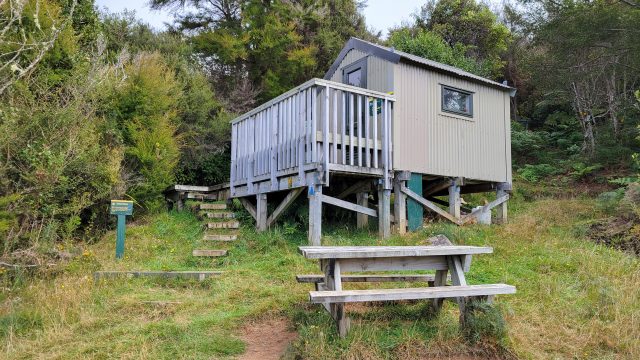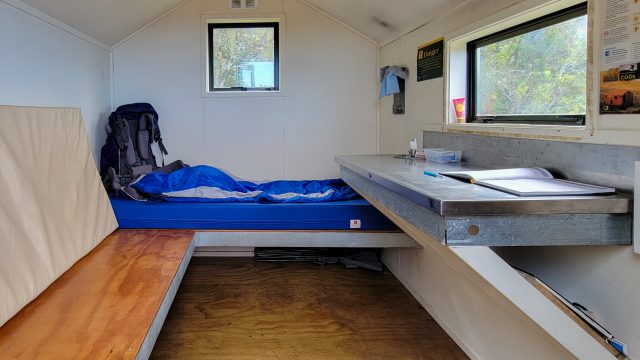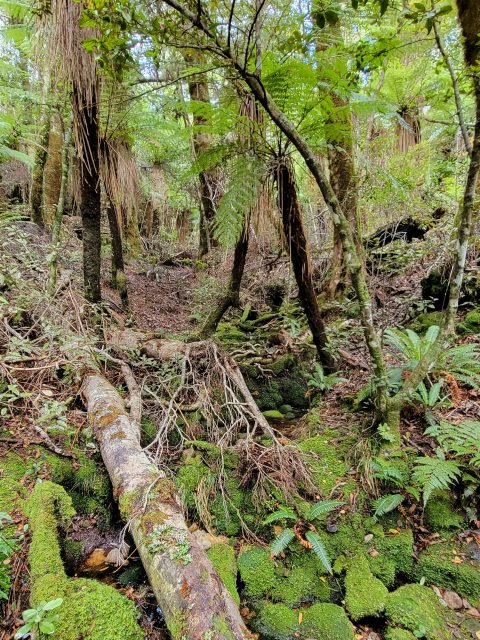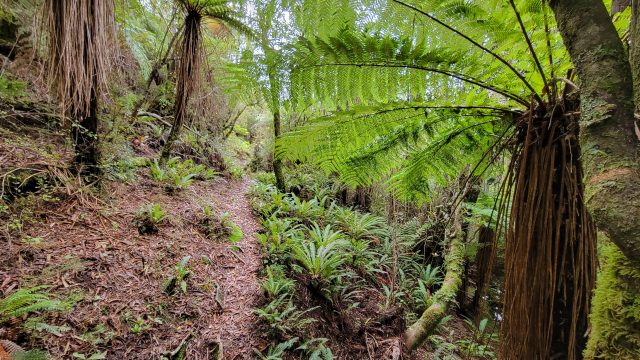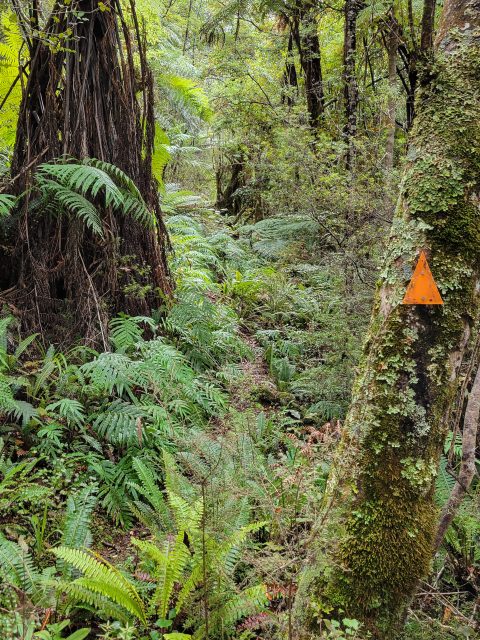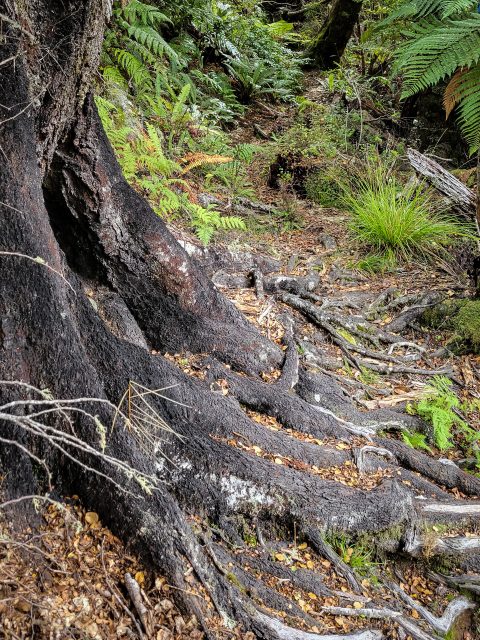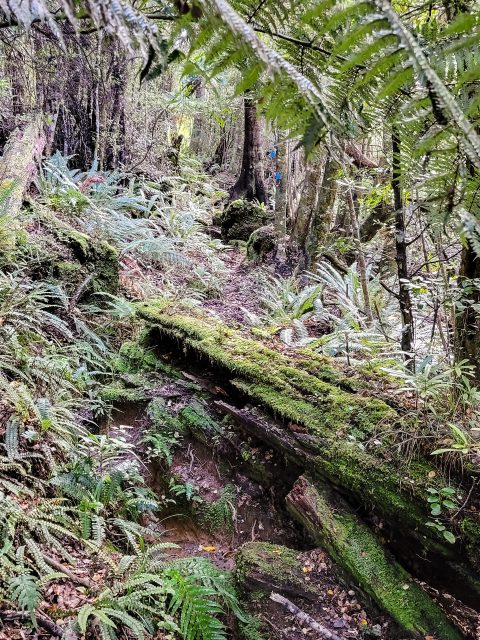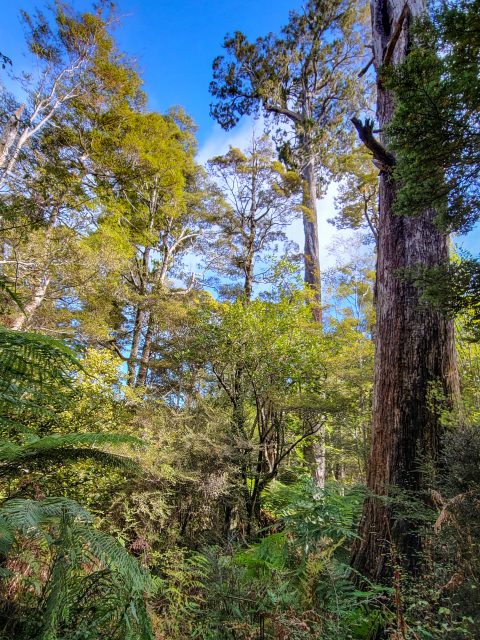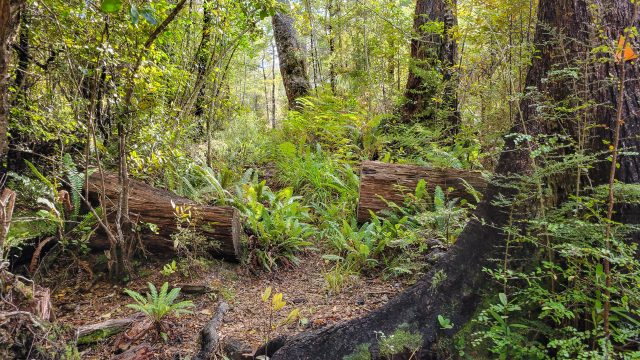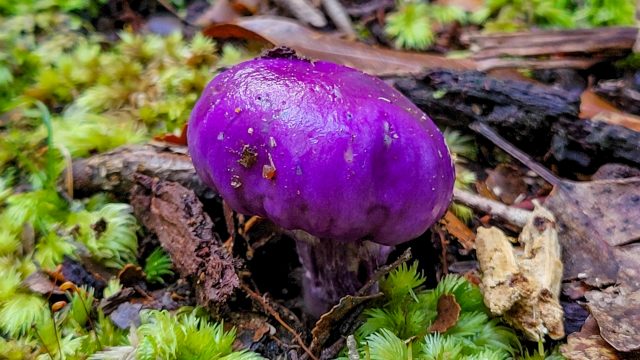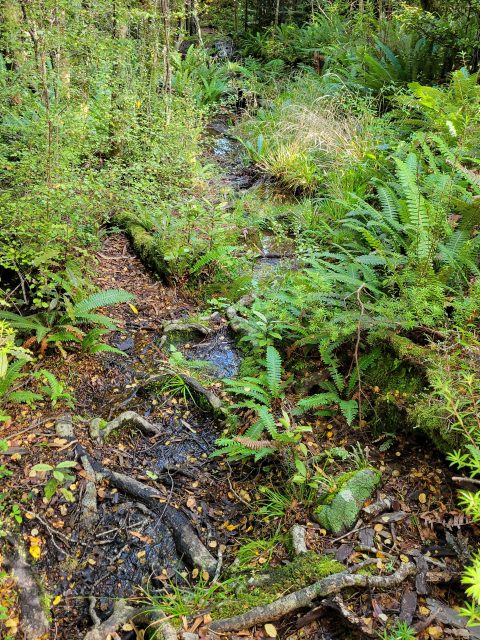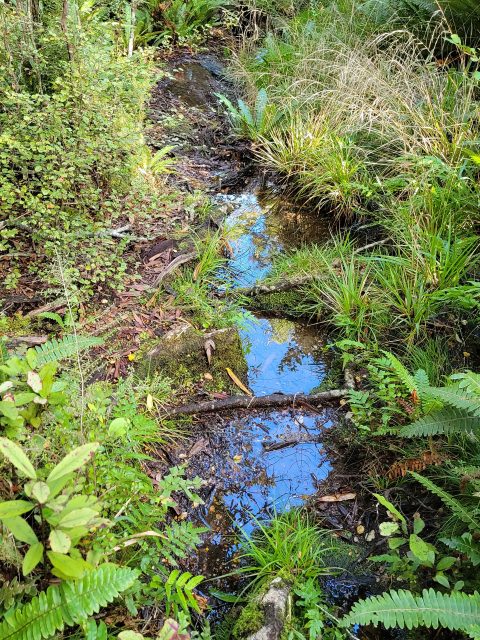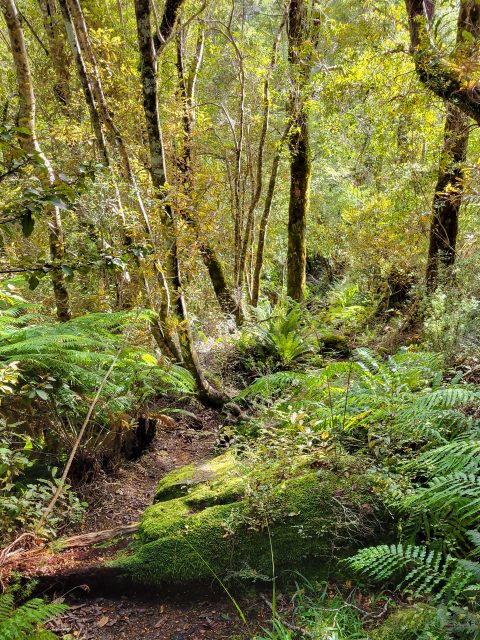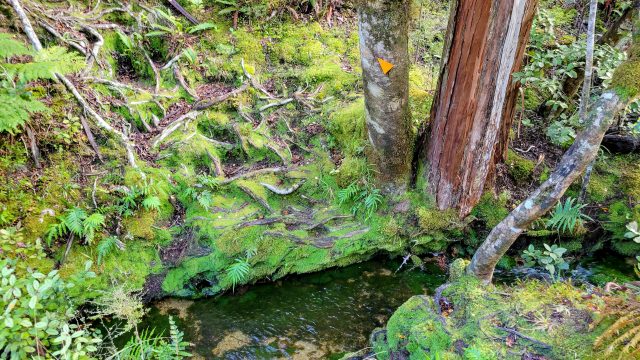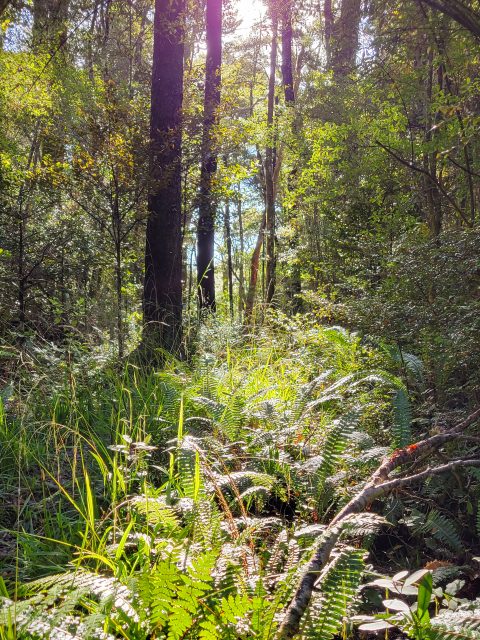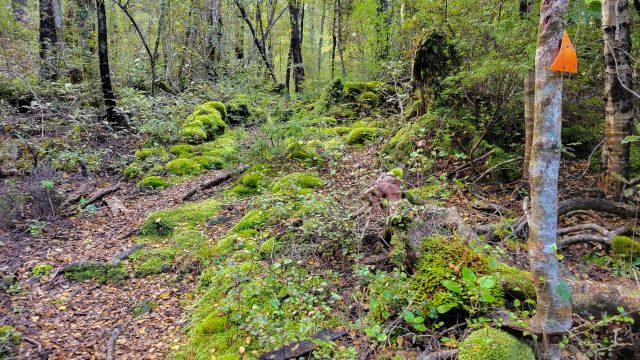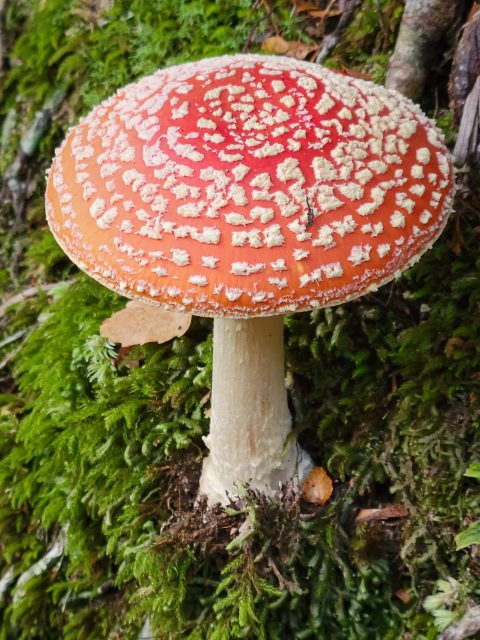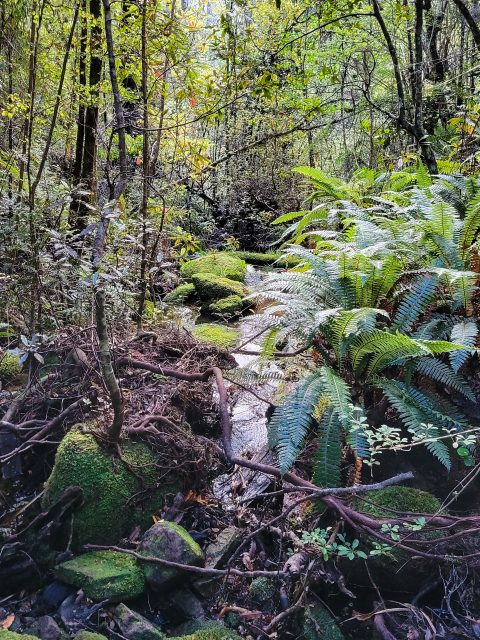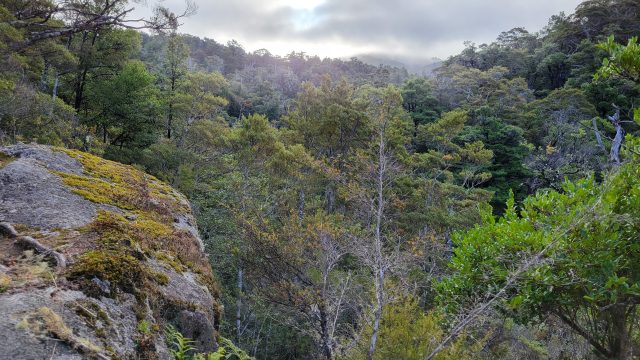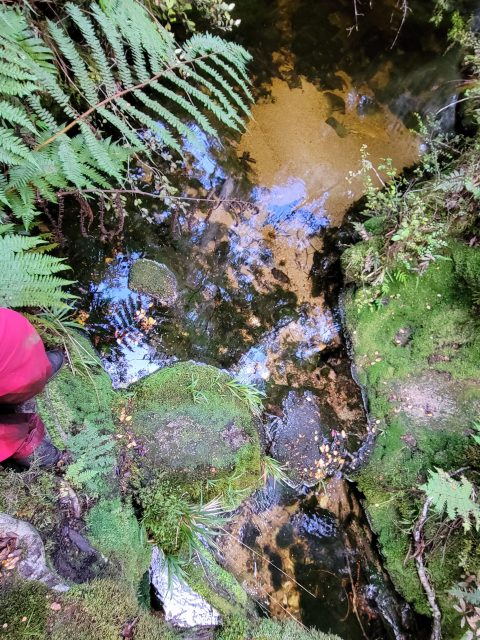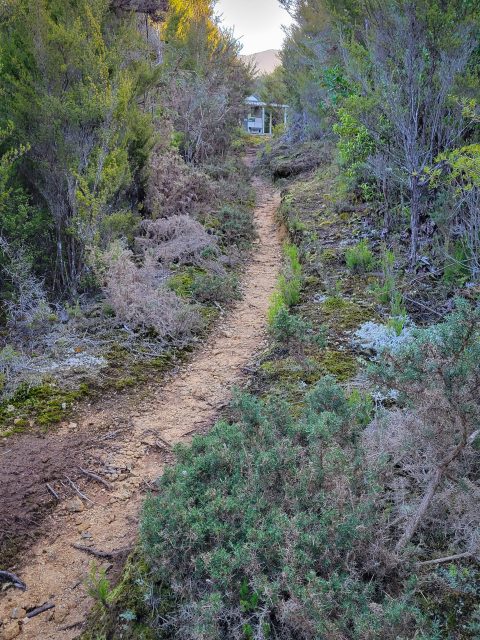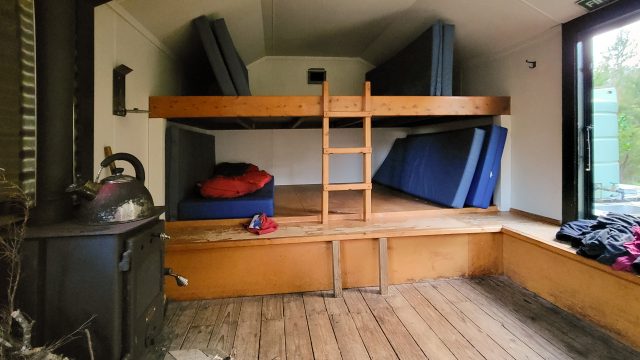 Day 2 – 28.4.2023 – Castle Rock Hut to Awapoto Hut, 6 hours (9 hours in real life)
The track heads northwards from then turns west and begins climbing. The gradient steepens and then levels again, undulates for a while before descending to Moa Park Shelter. After a stream crossing and climbing a bit, the track re-enters the stunted beech forest. Upon reaching Evans Ridge it turns north, beginning a gradual descent to Awapoto Hut (with a lots of ups and downs in between lol).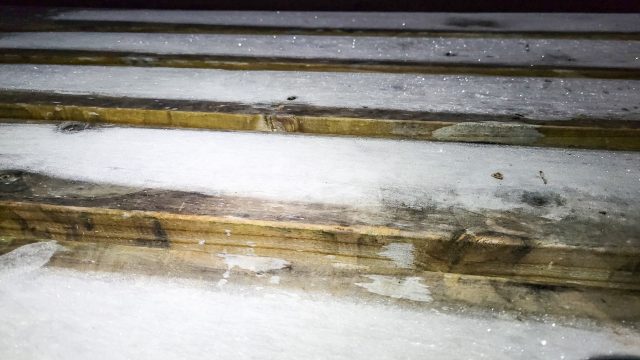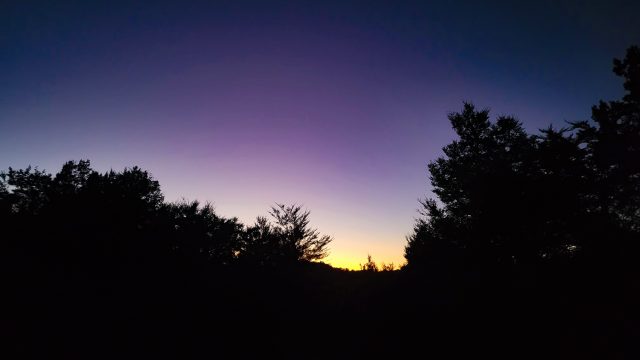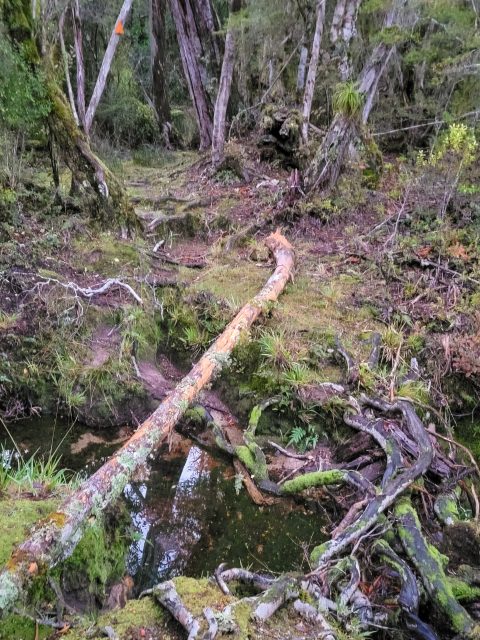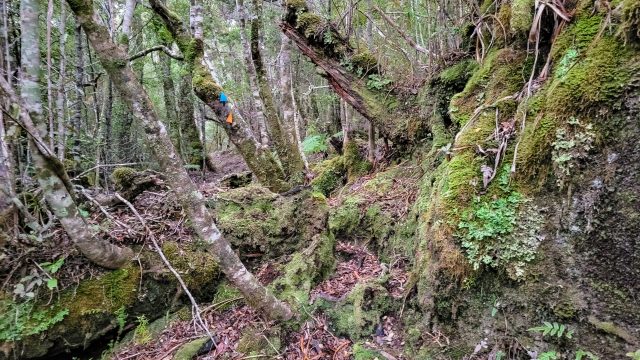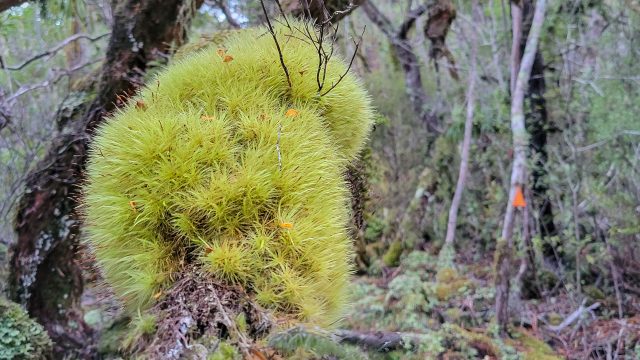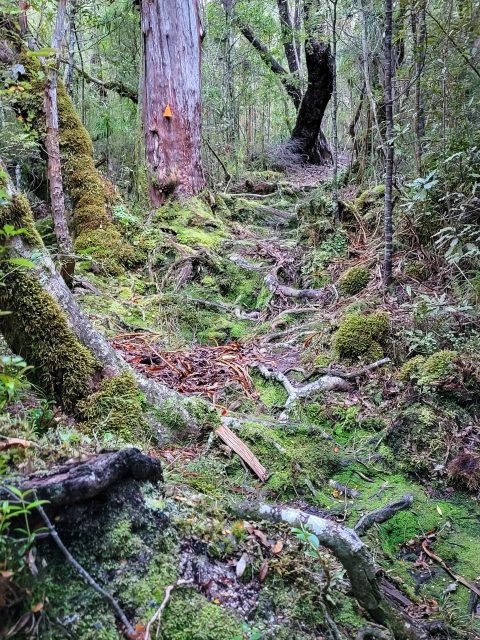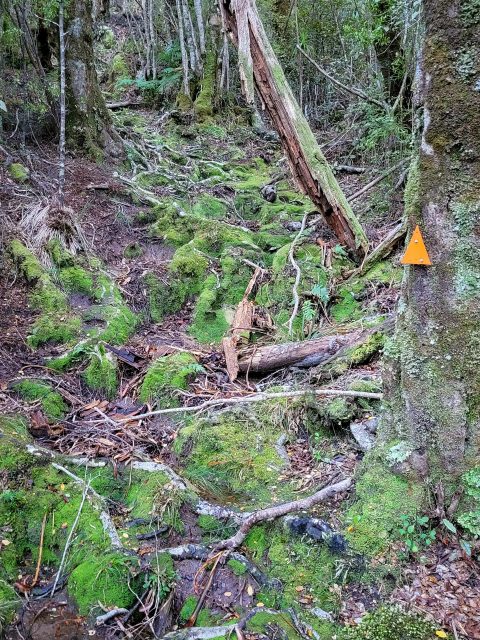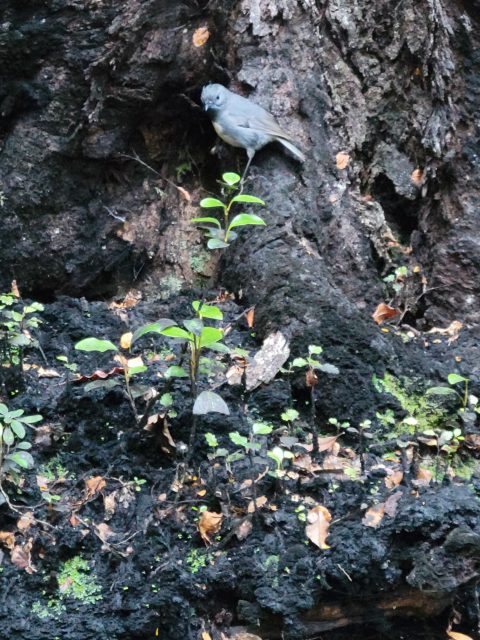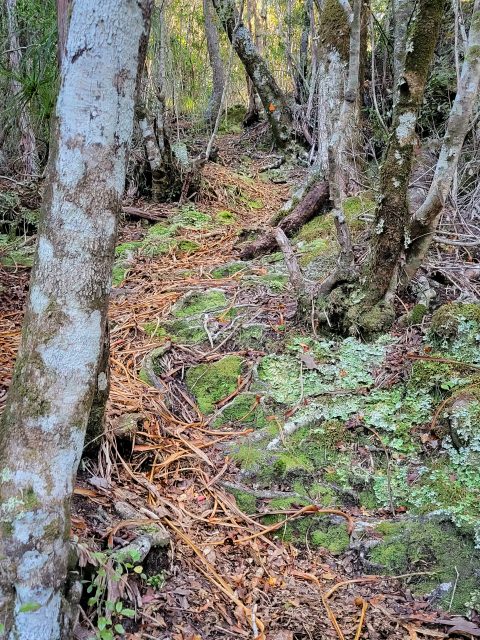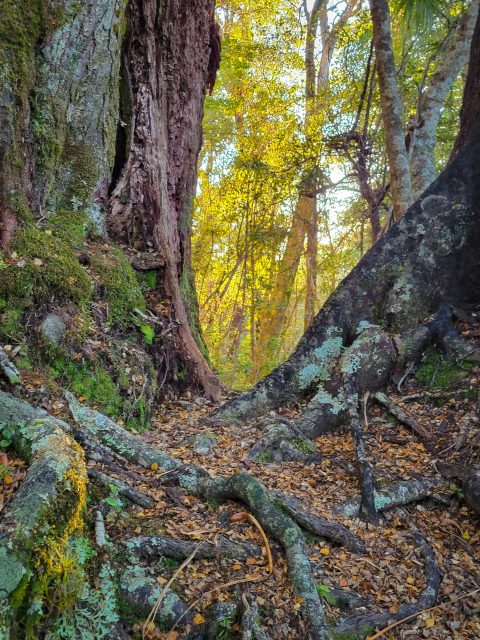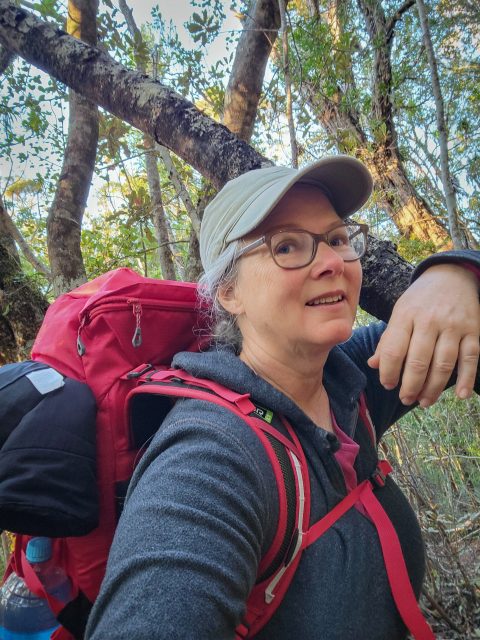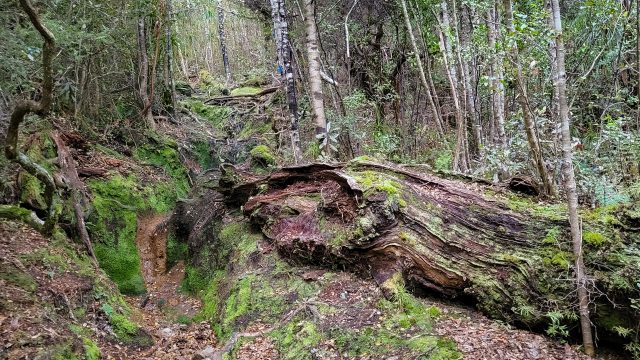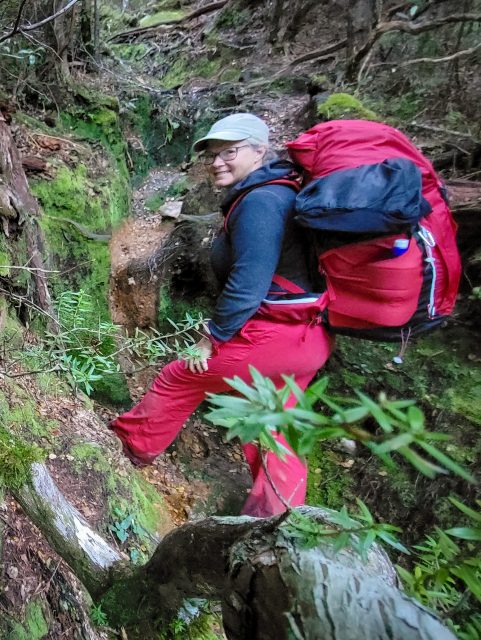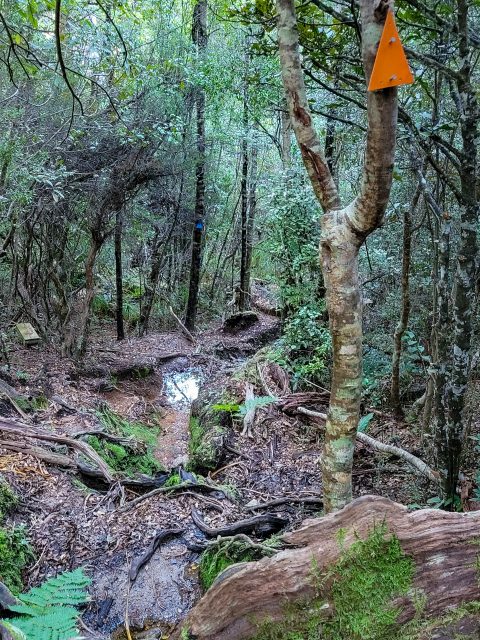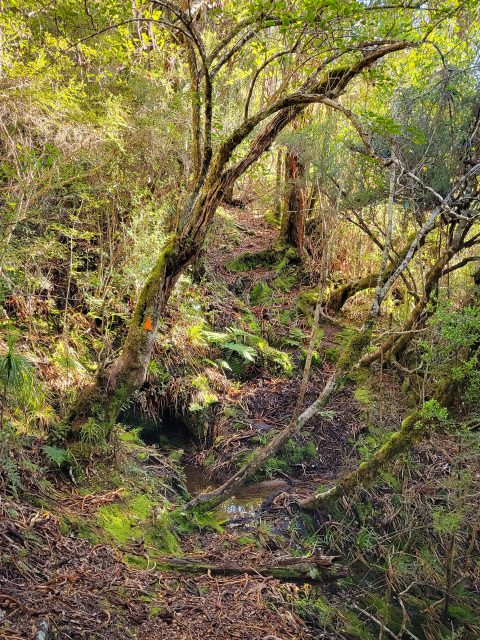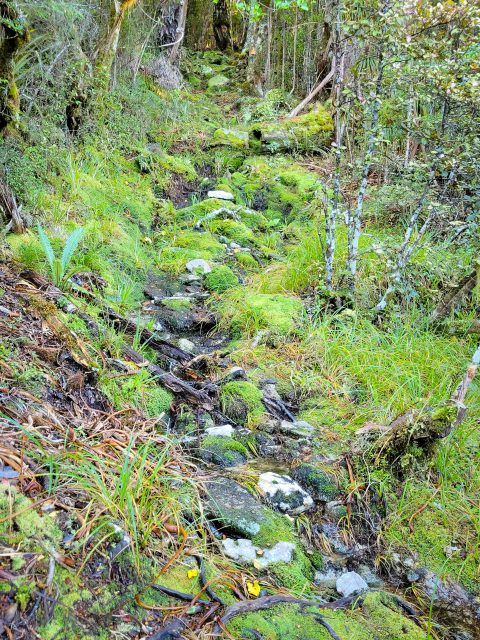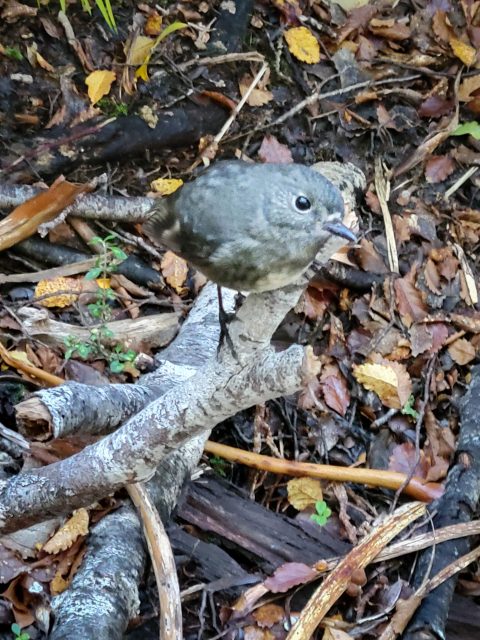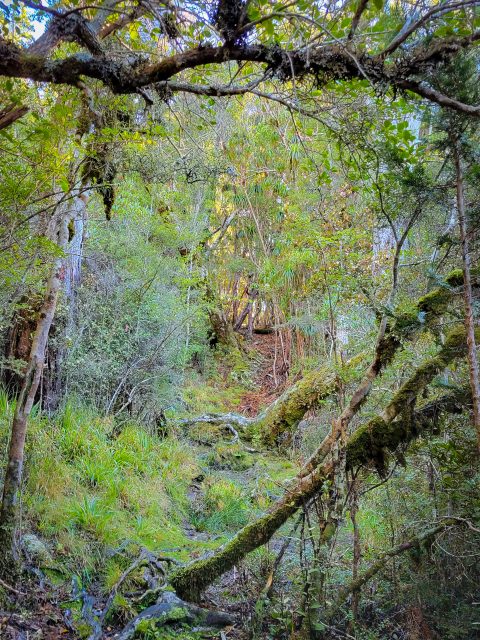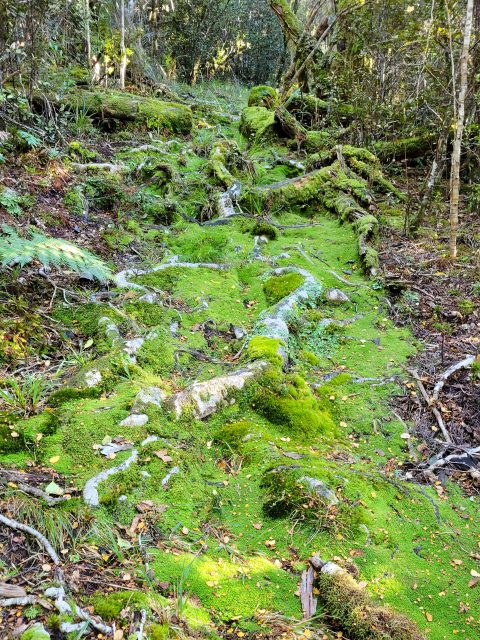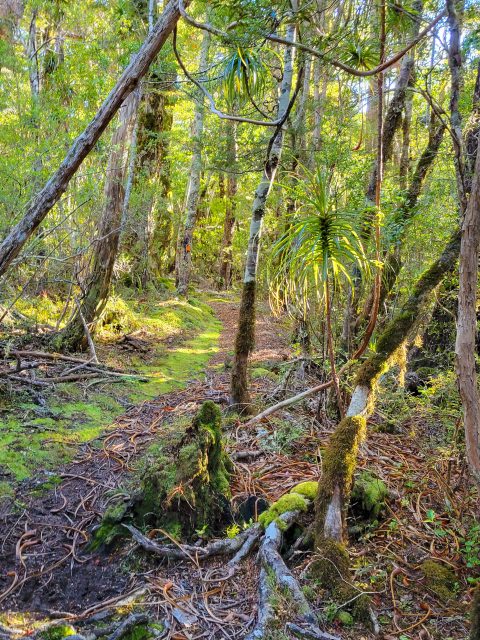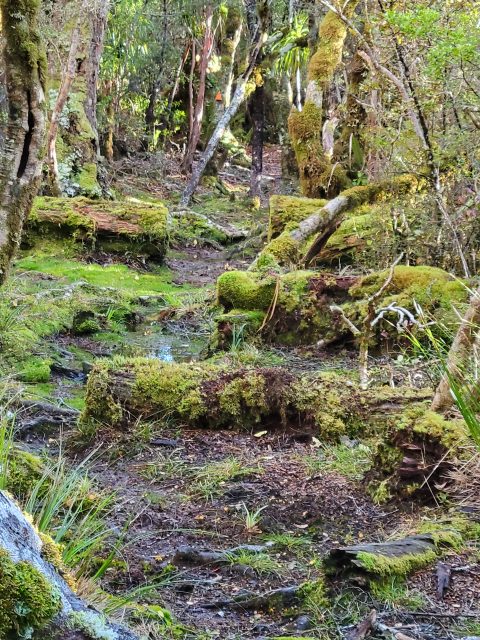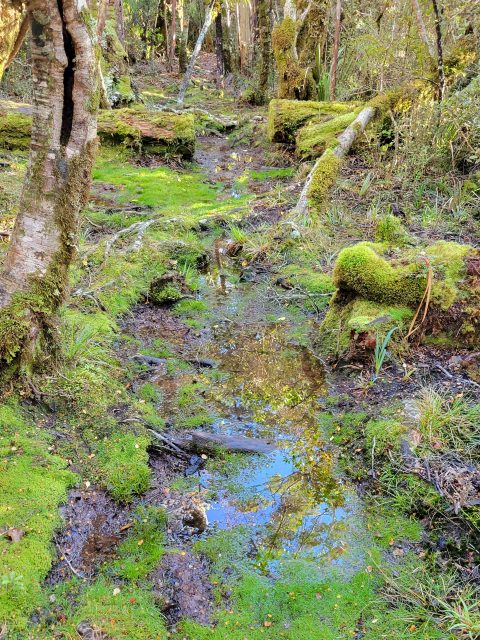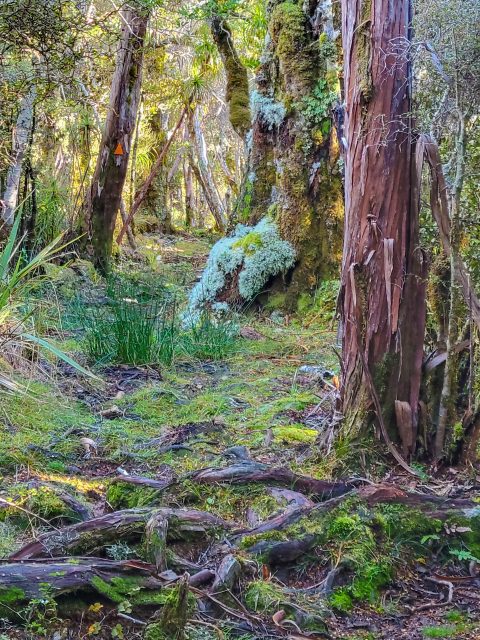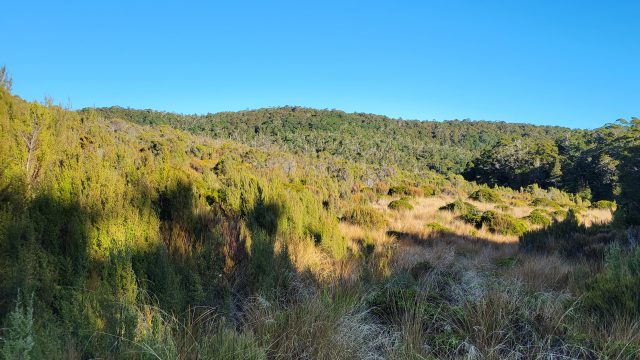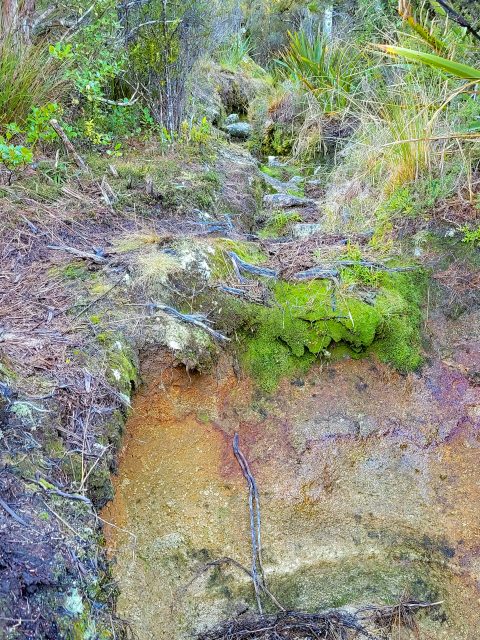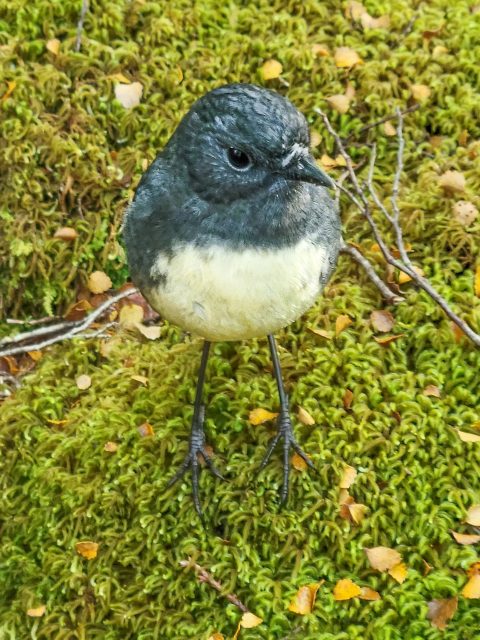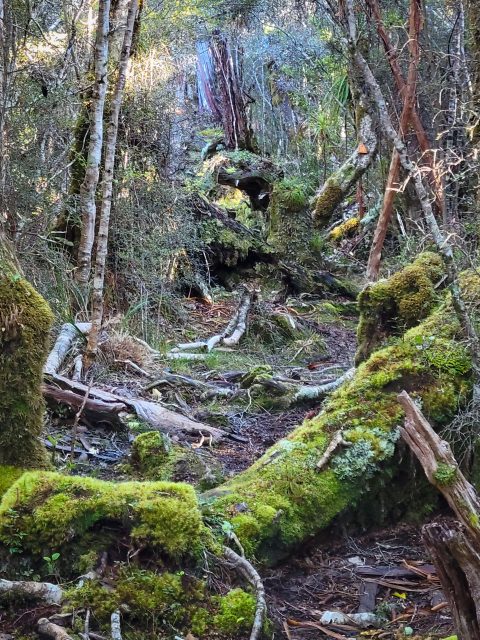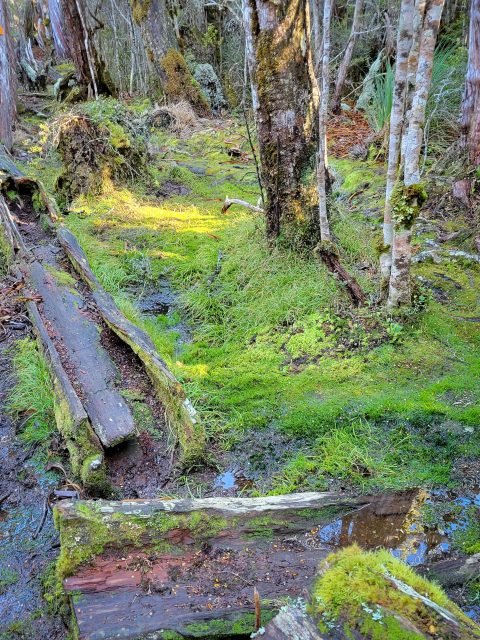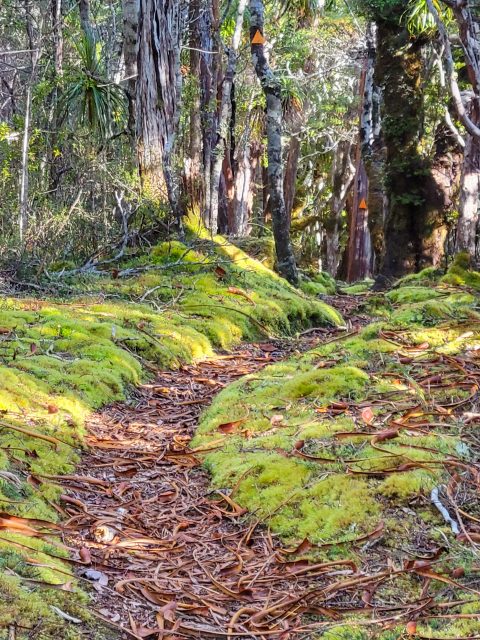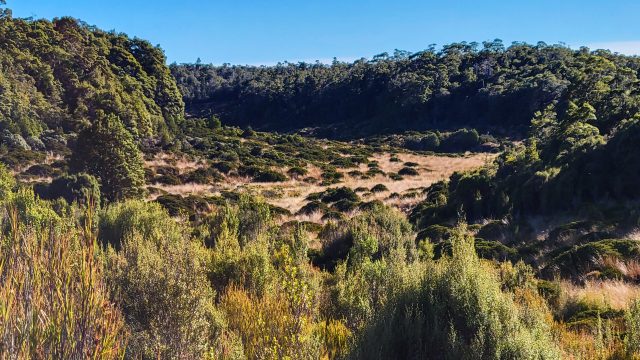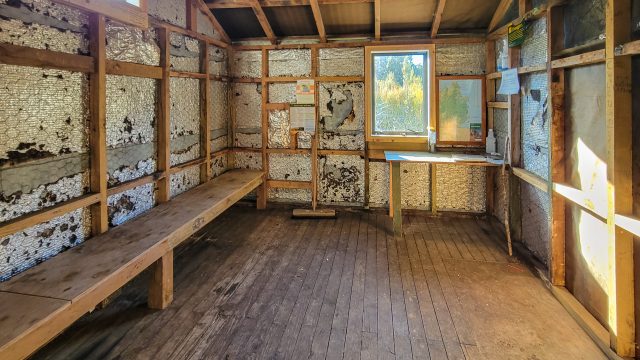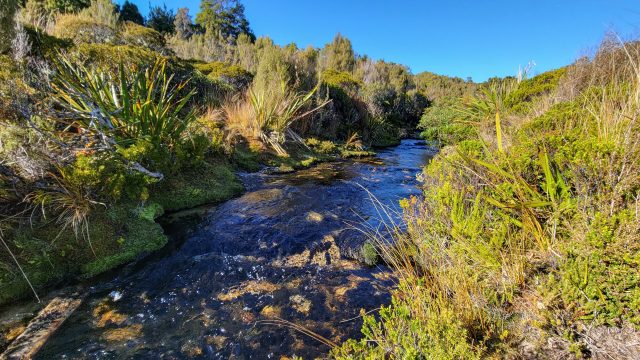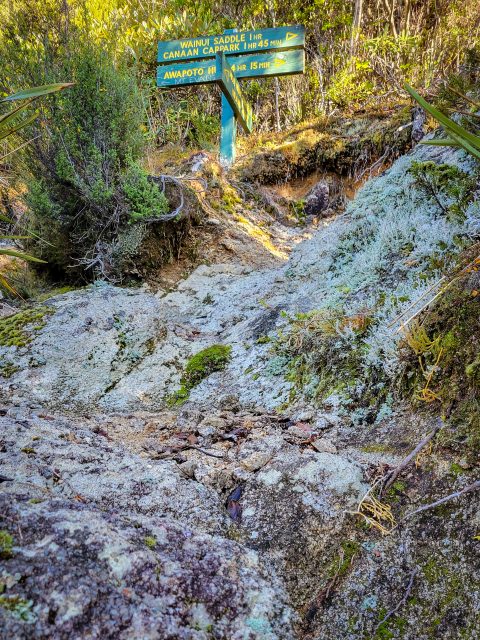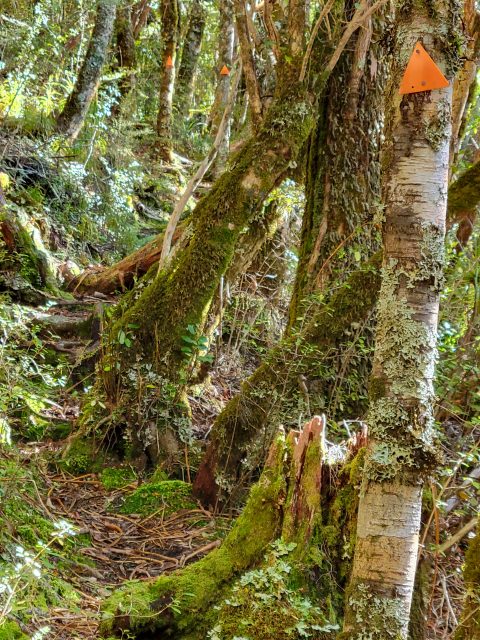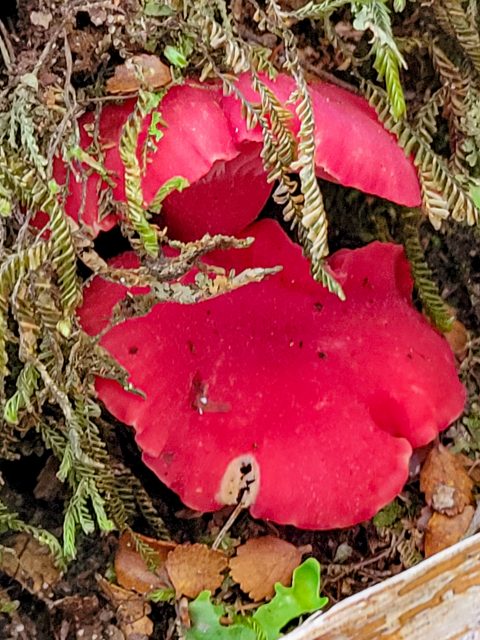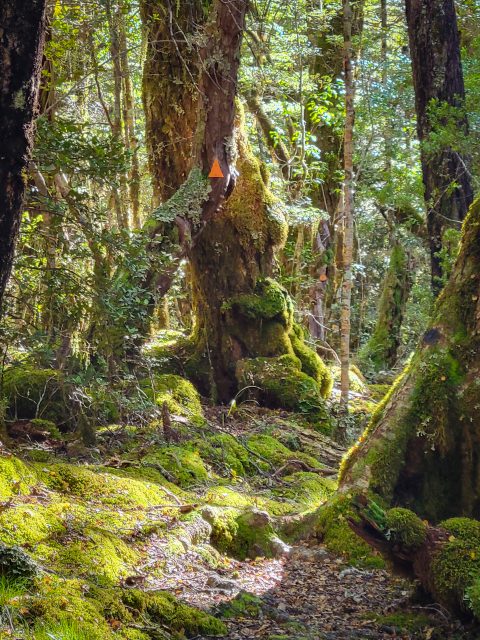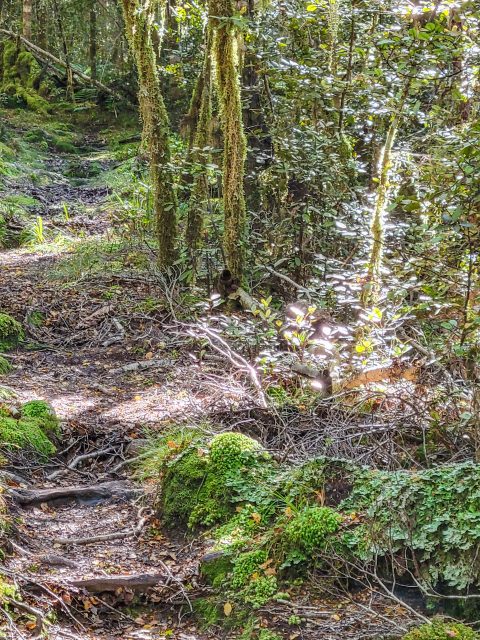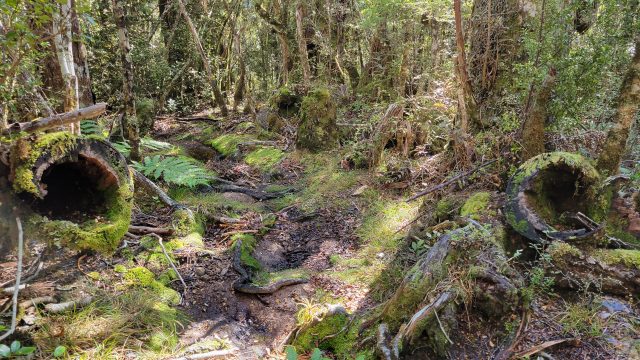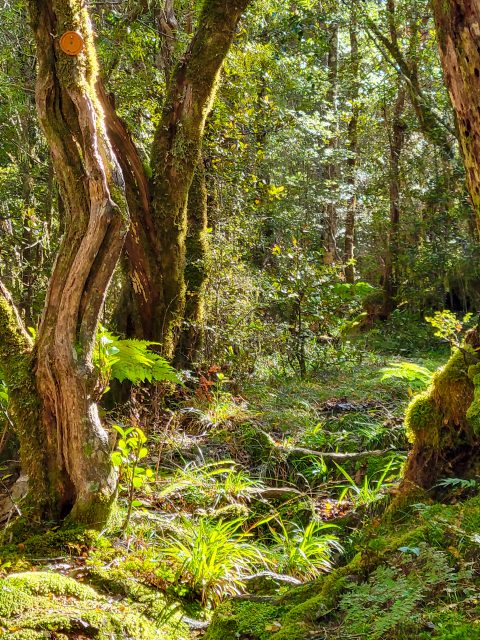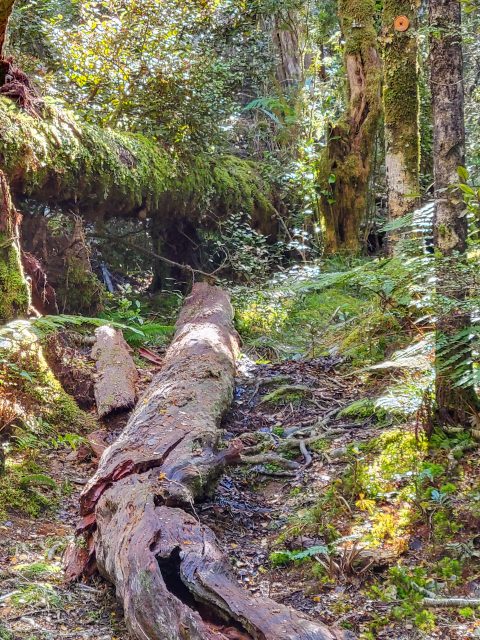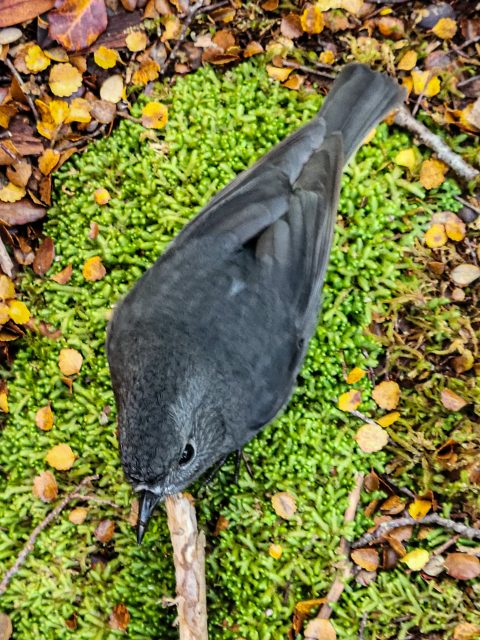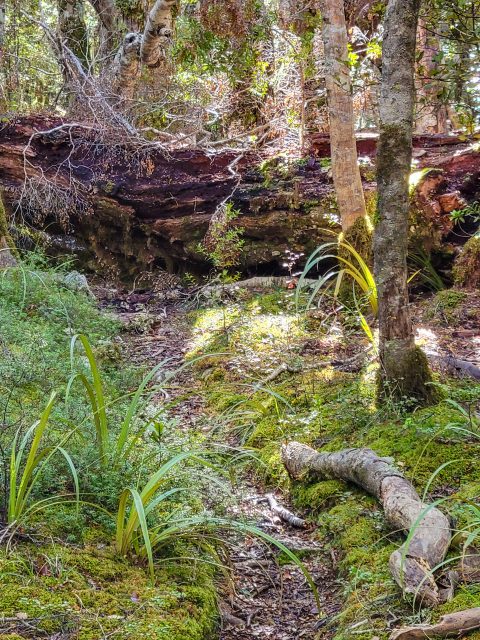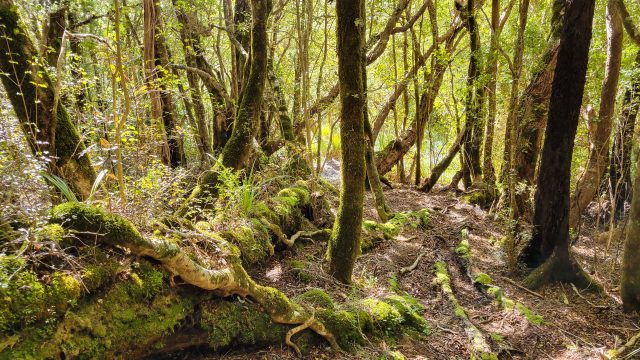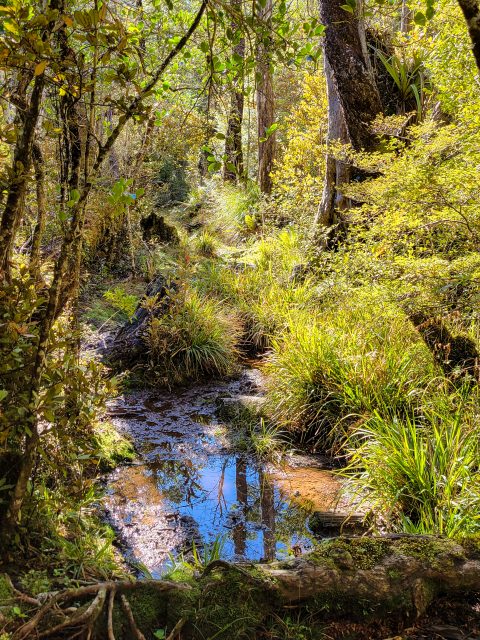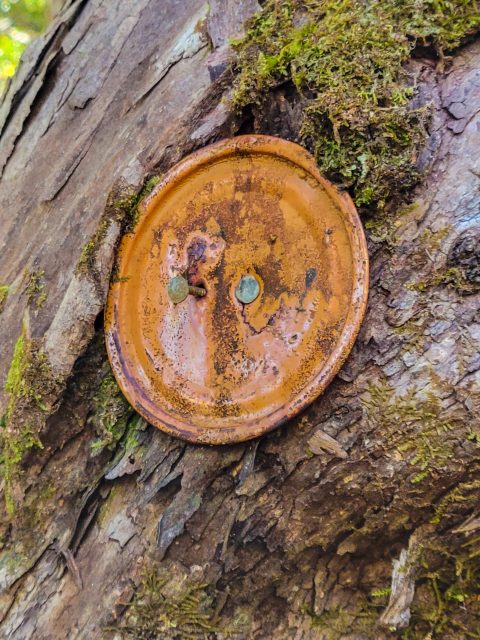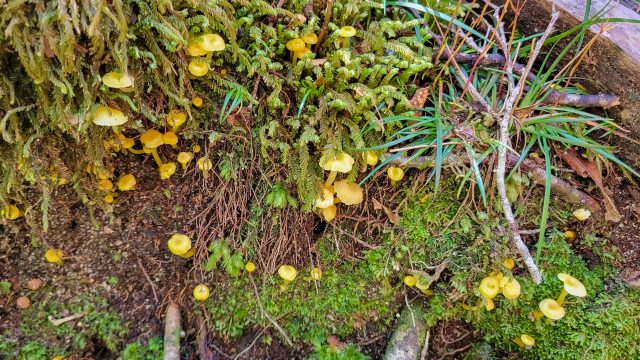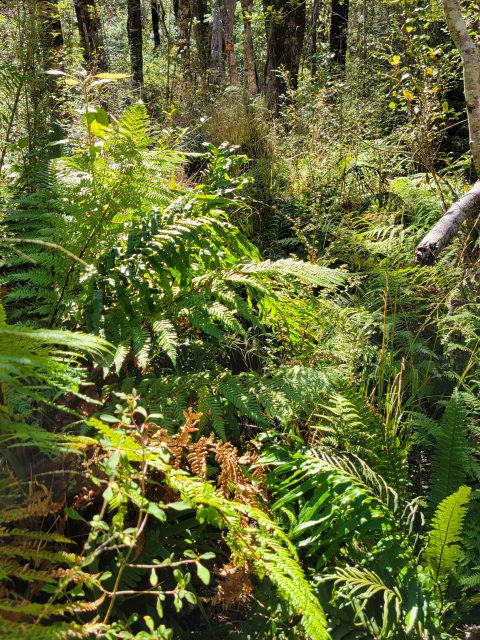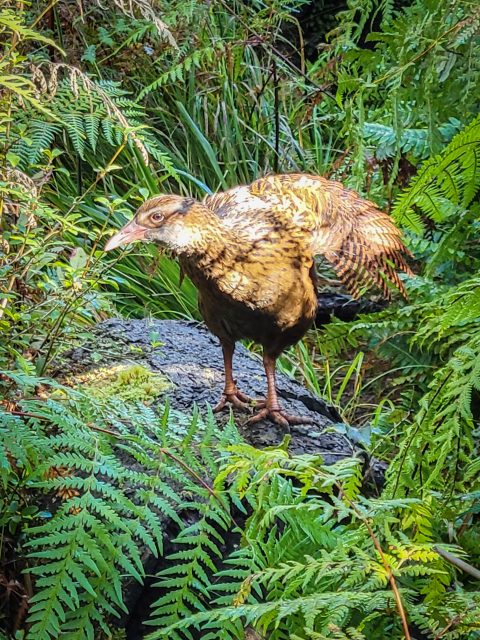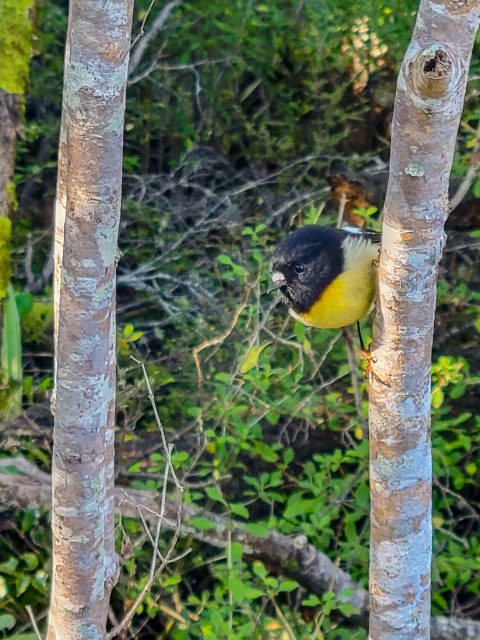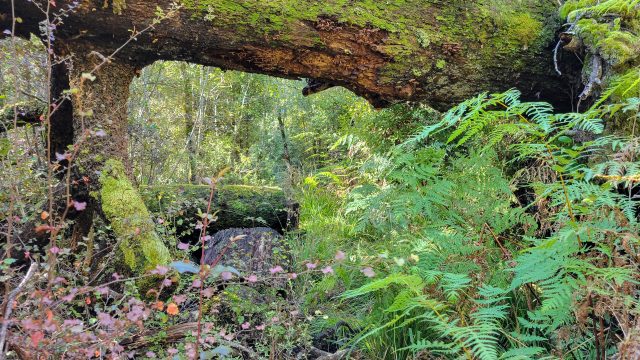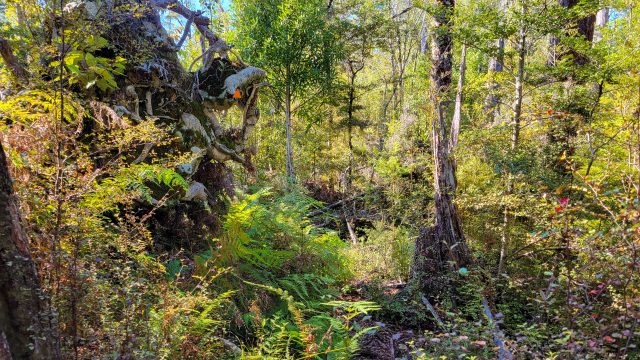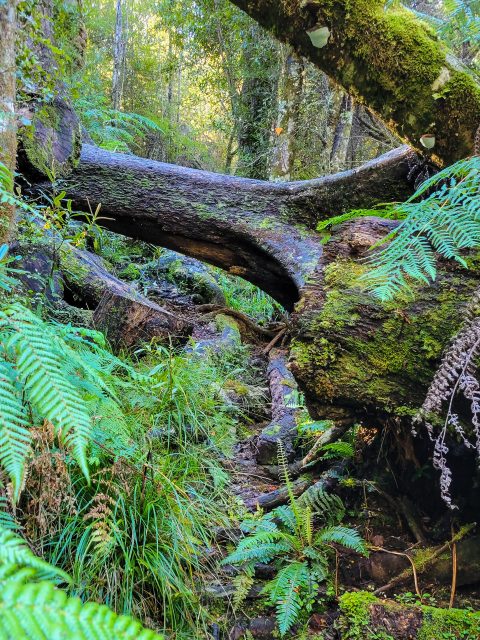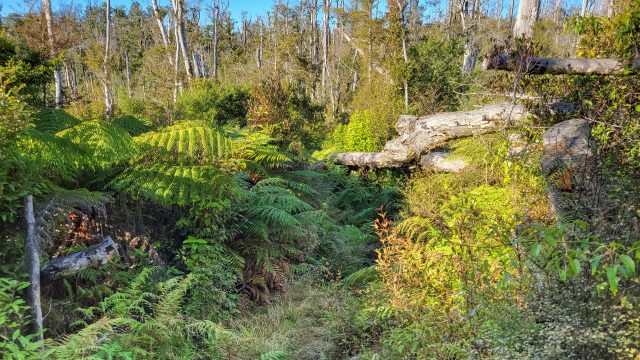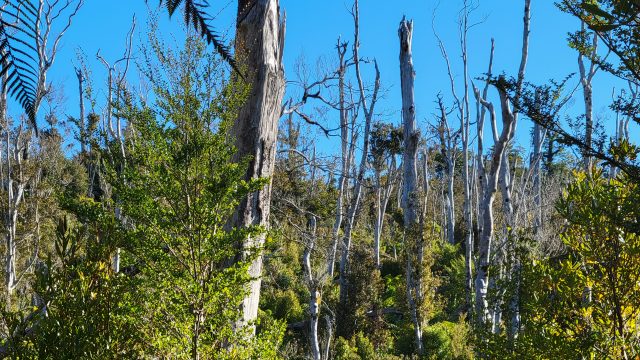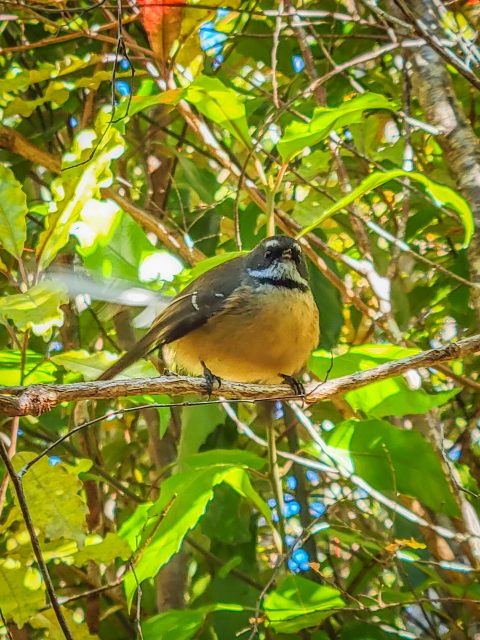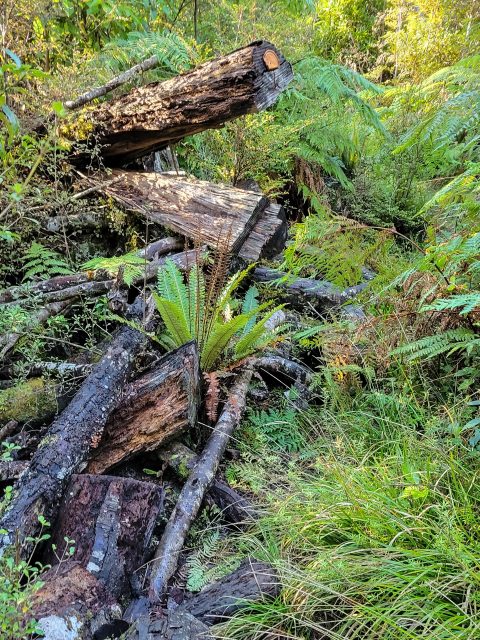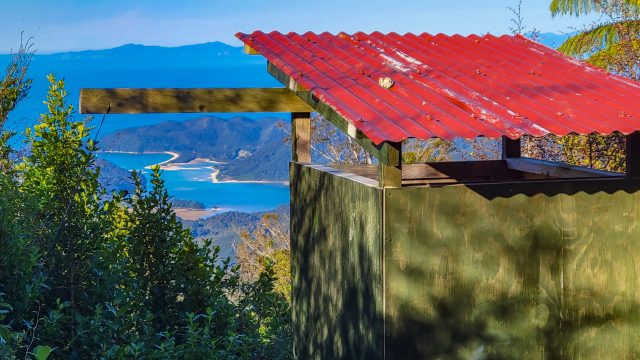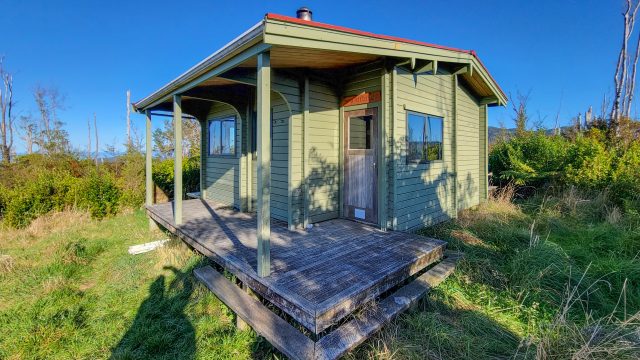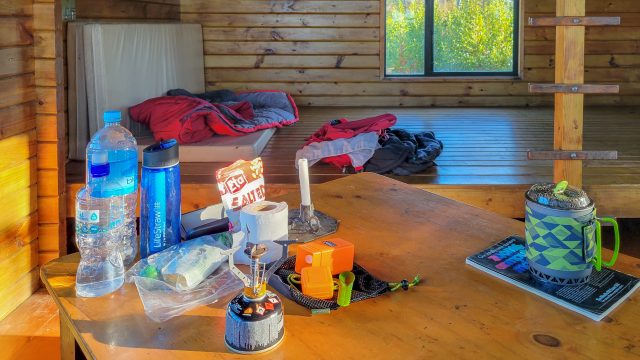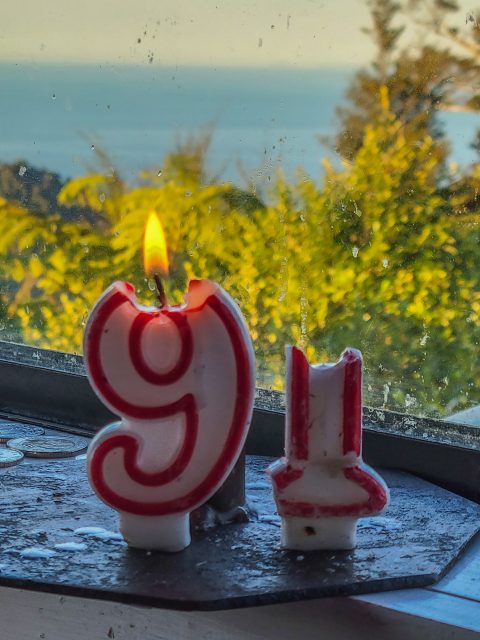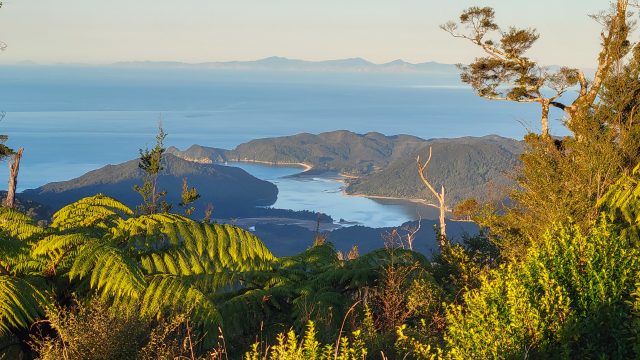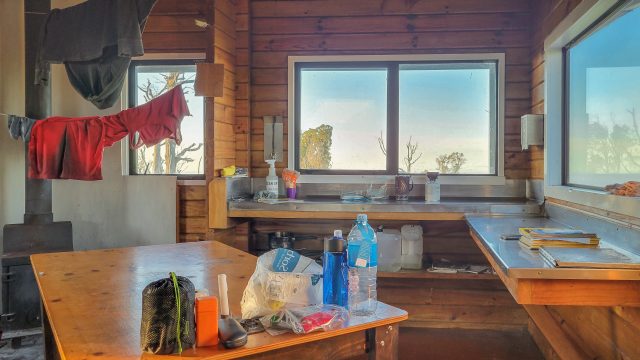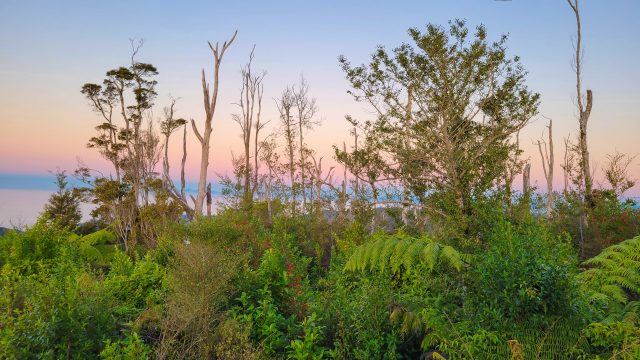 Day 3 -29.4.2023 – Awapoto Hut to Pigeon Saddle (5 km) and down to Totaranui (another 5, guessing), the sign says 5.5 hours, probably 7 hours if it's me.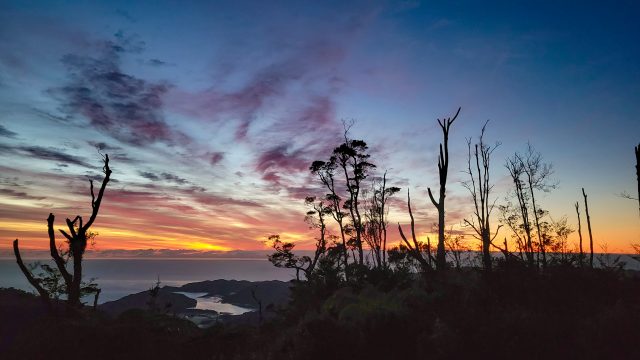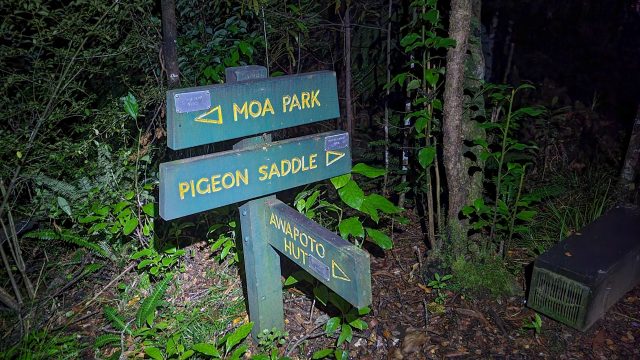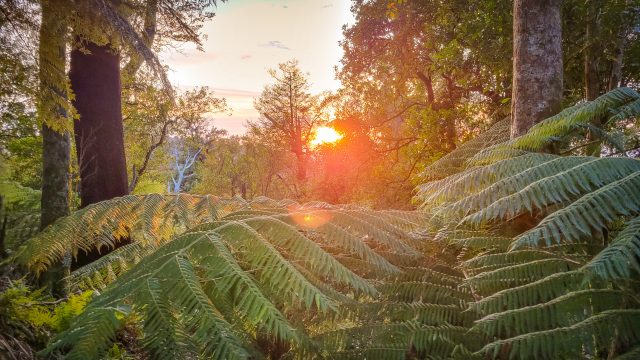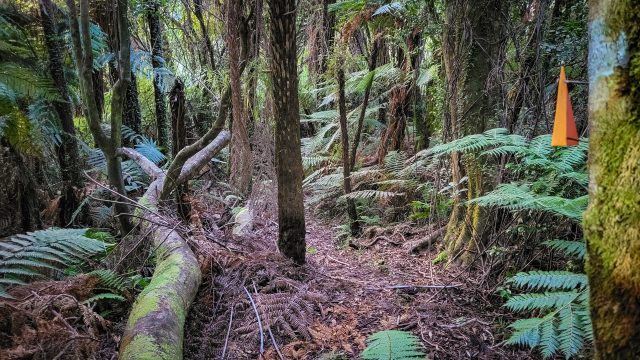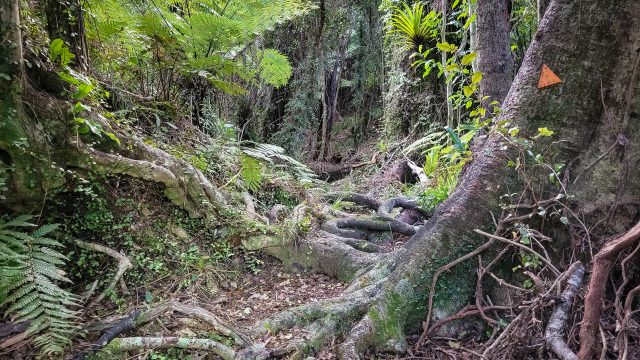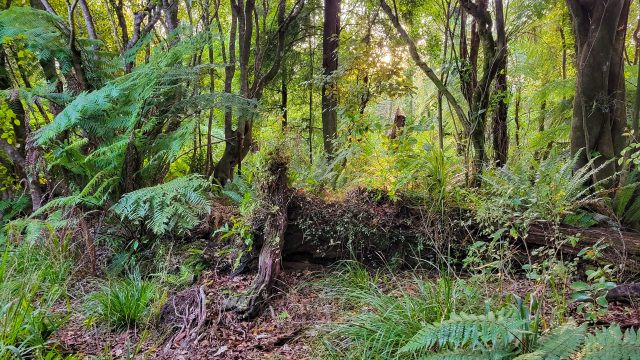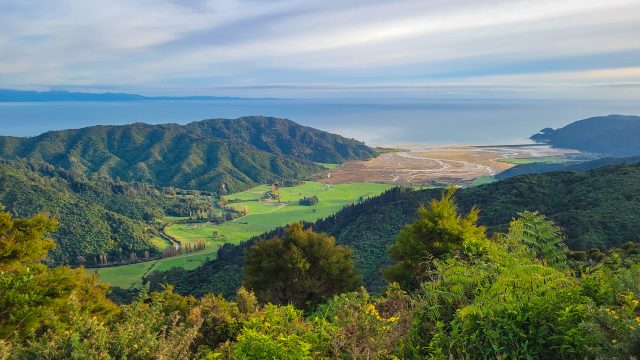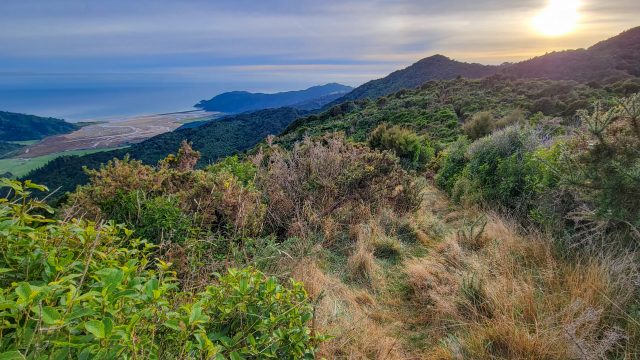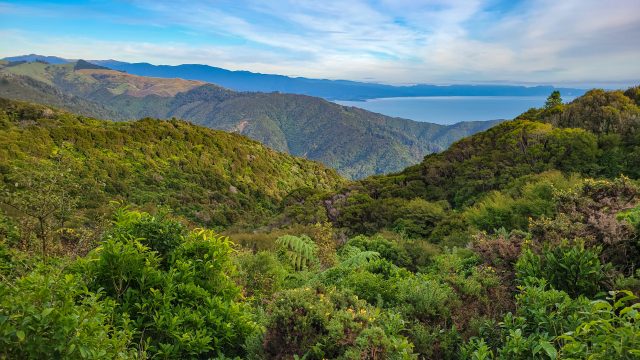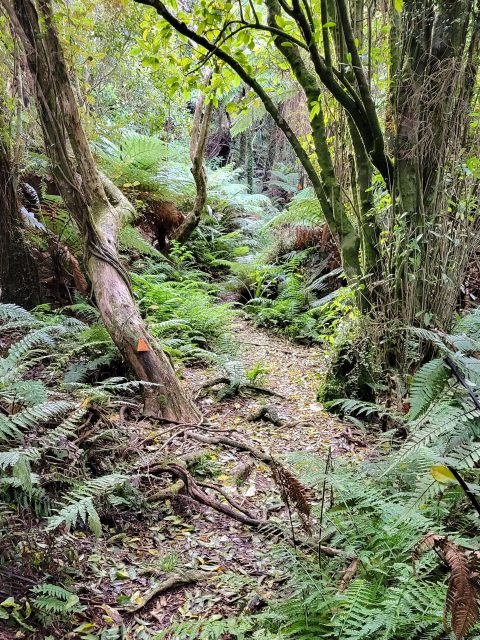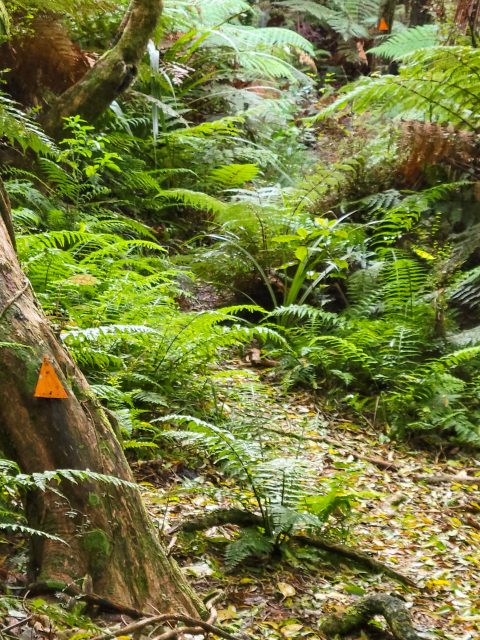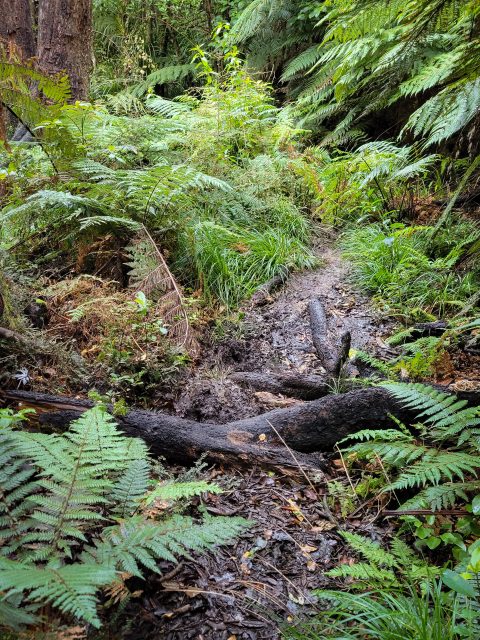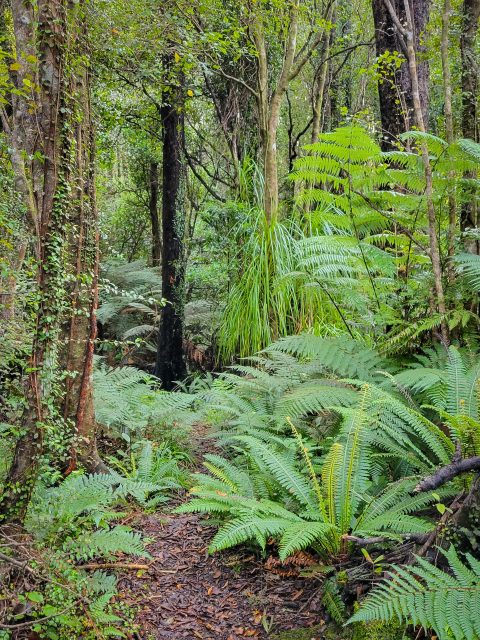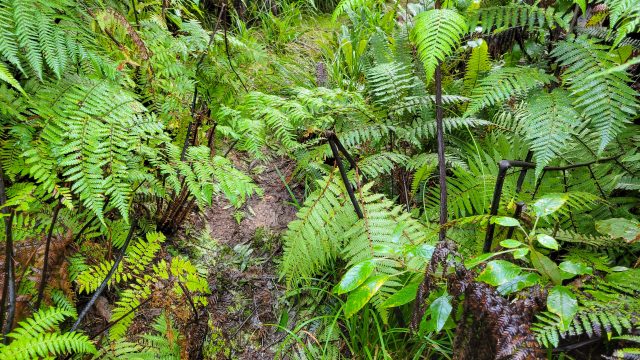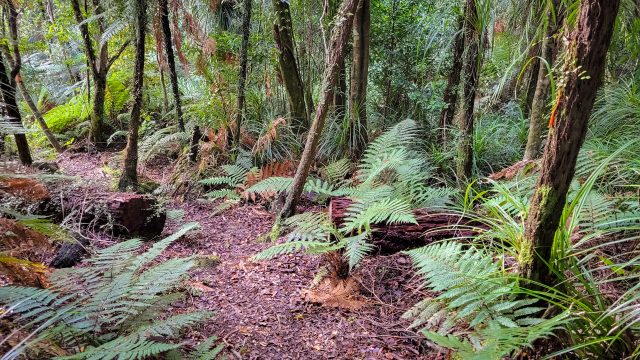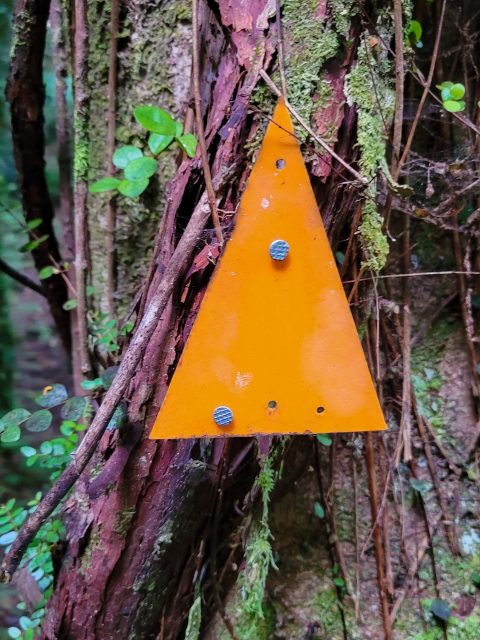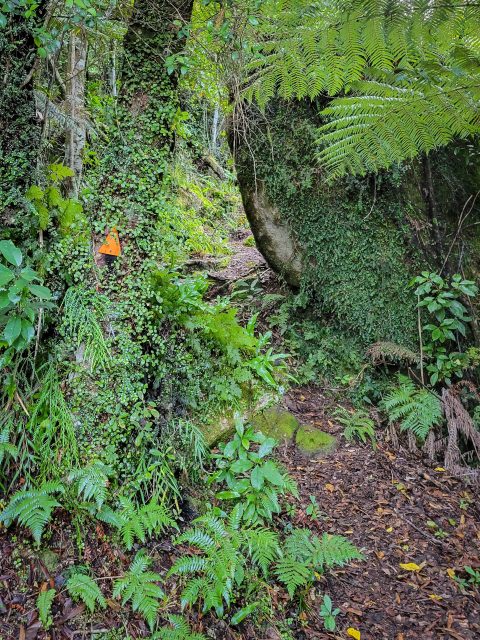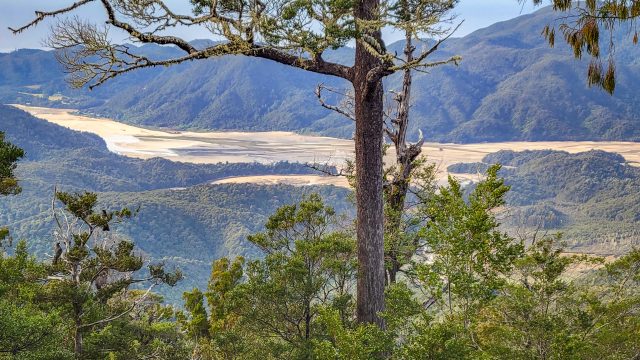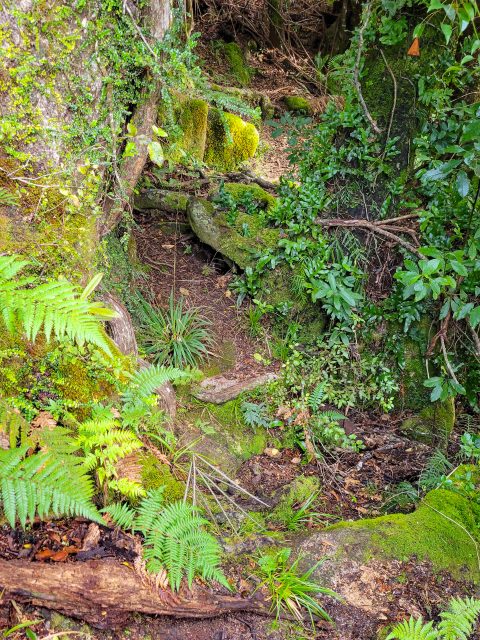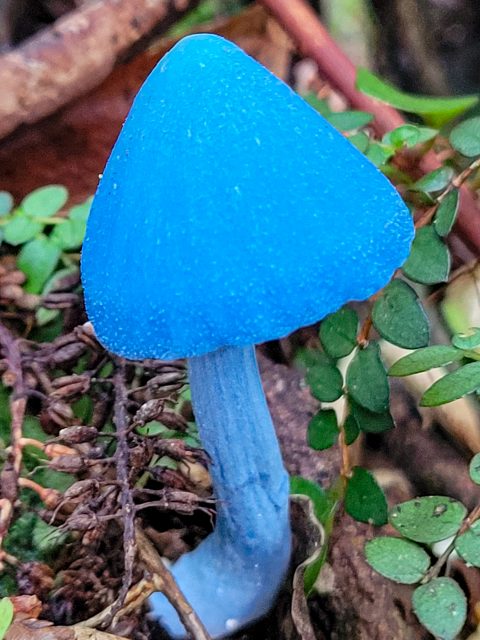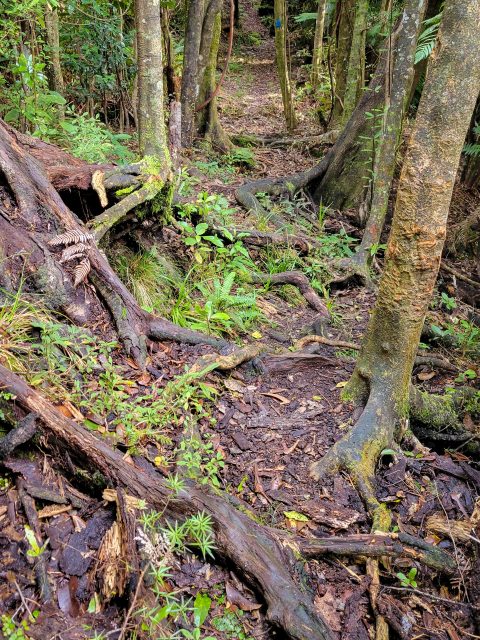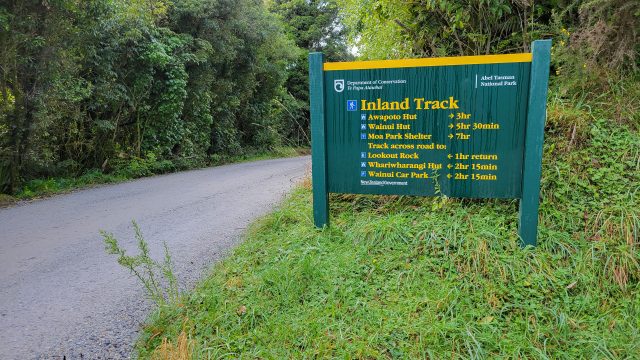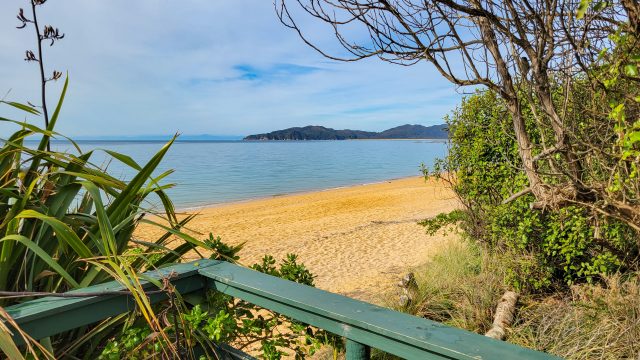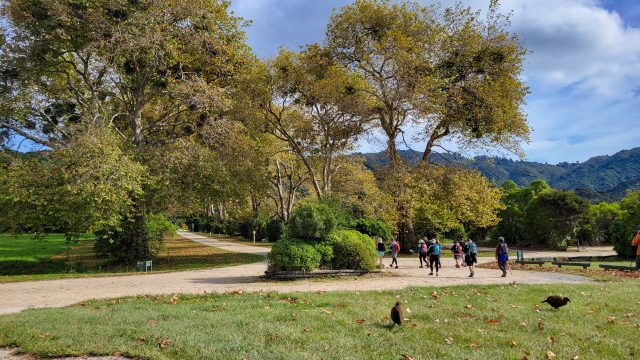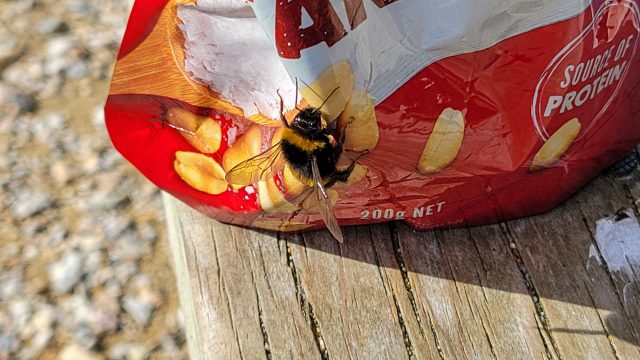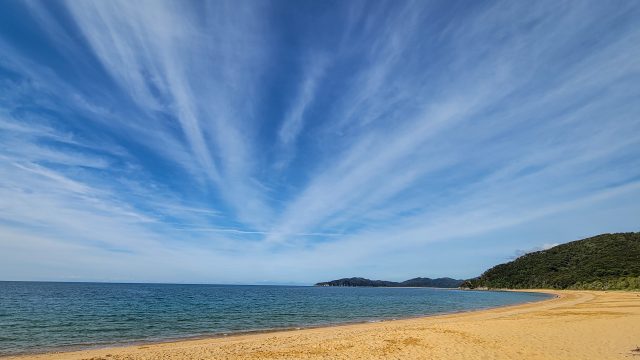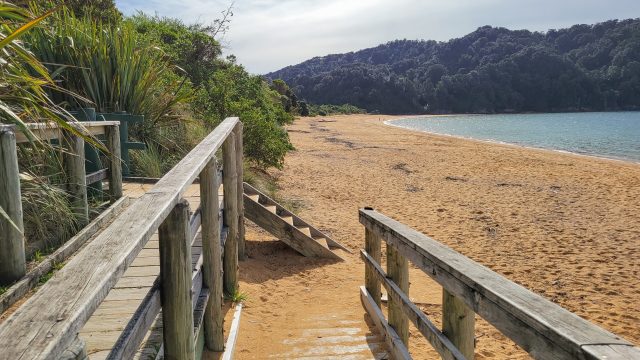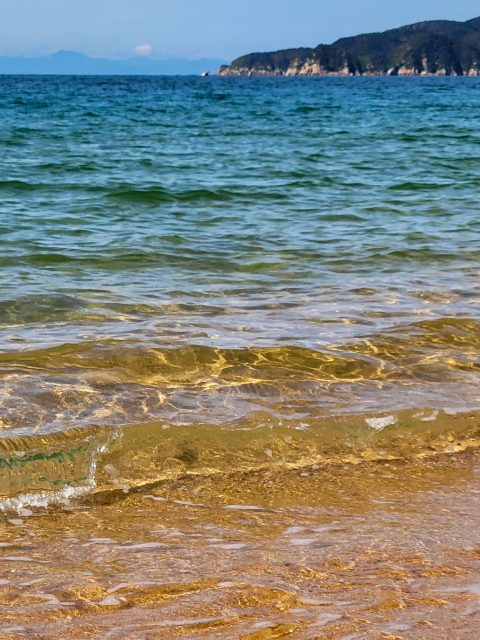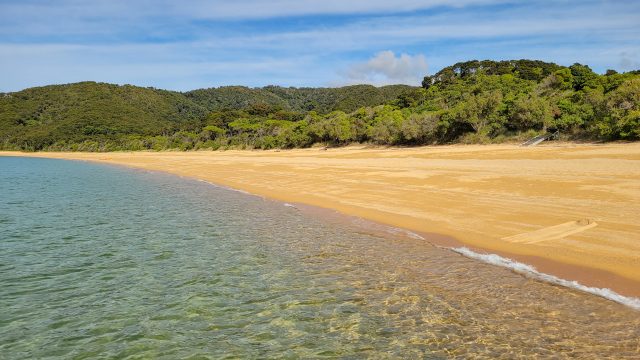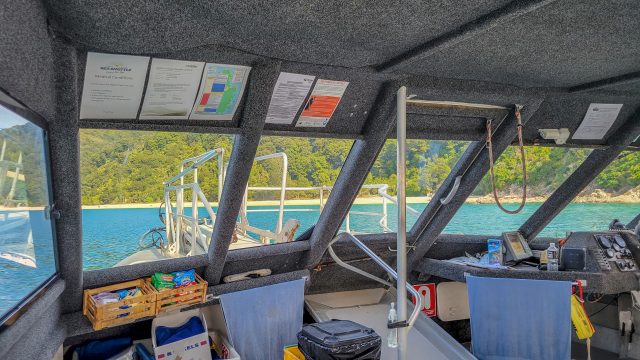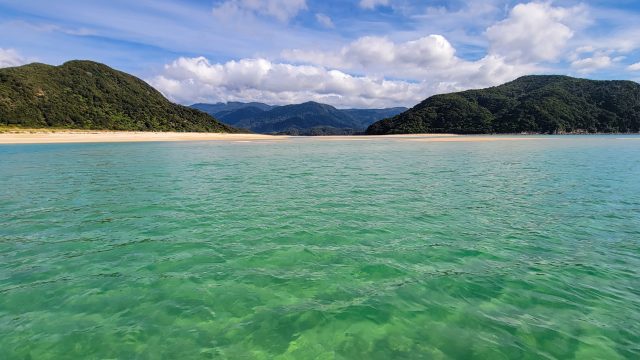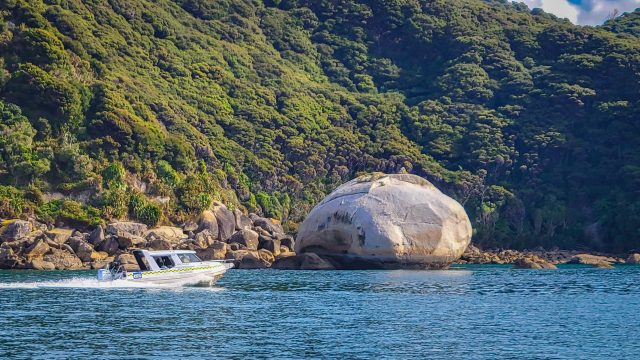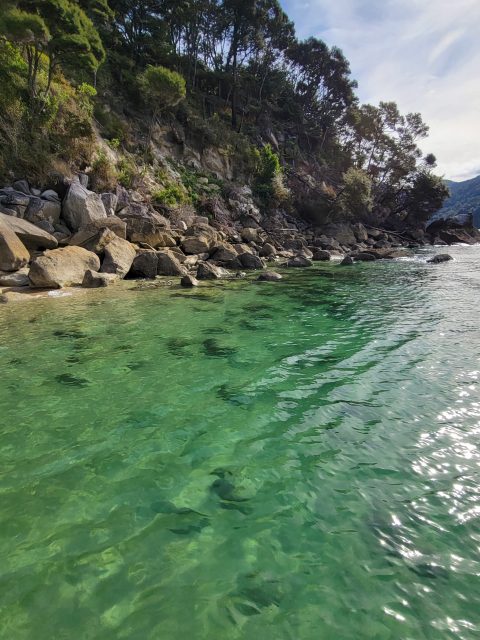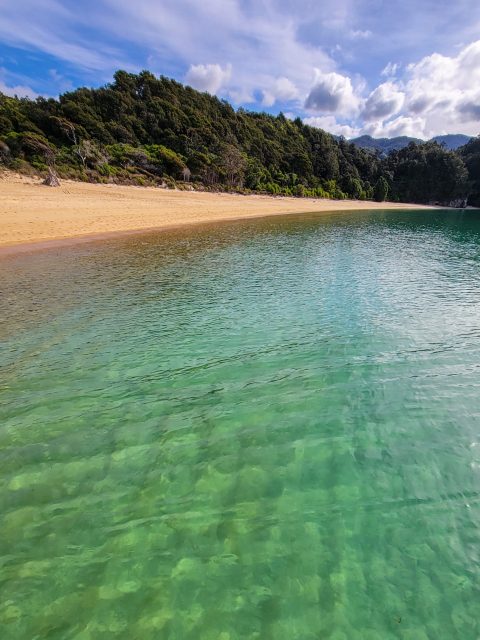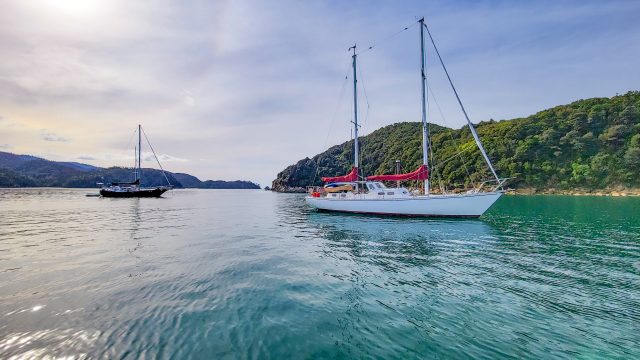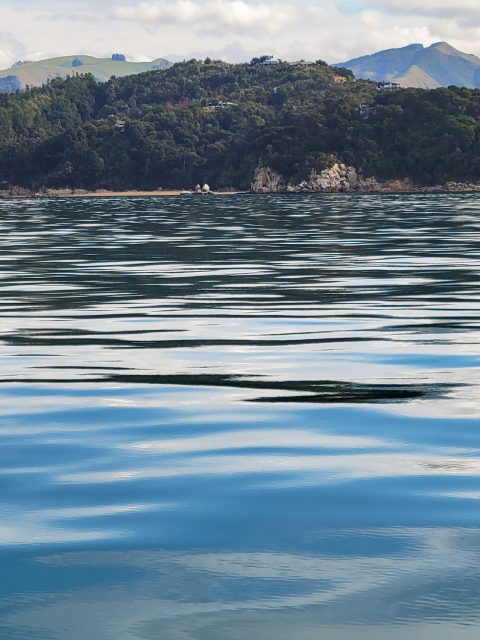 Summary:
Favourite Beach: Totaranui (that was easy!).
Worst Camp: None, the huts were fabulous and I enjoyed both of them immensely.
Best item on hike: The big powerbank that enabled me to be in contact with the outside world whenever reception was available.
Worst item: My legs!
Do better in the future:
Prepare (even) better, think about taking an emergency distress beacon.
Be in better shape.
If staying in DOC backcountry huts, it might come handy to bring candles and fire starters.
Cheers! E.
A few sidenotes:
DOC lists this walk as "advanced". It is. Also it is so much harder than I thought in other ways I could have ever fathomed. If you seek adventure, this might be boring, but it could also cost your life. On wilderness tramps, always take an emergency distress beacon. It's registered and if necessary a team can be dispatched to come get you! Nevertheless, it is also recommendable to bring an emergency shelter that would allow to survive a night.
It's a summer walk. Any other season is not dry enough, river crossings or even the normal swampy path can be challenging and slow you down or wet you and your bag completely.
Water is scarce on Evans Ridge, aqua tabs or life straw are good to have since Giardia has been found in streams and water cylinders at huts.
Evans Ridge is notoriously known to have random snow events, also in spring and autumn, always bring warm clothes as well.
The Inland Track is not only sheltered but lacks light, especially in the winter months. It's much more relaxed in summer, when you can start really early and take your time, arrive late at a hut without needing to grab a headlamp.