Verena and I waited in the car and cheered when Anna and Dad came back from the Fish and Chips Takaway with big bags. Healthy food and road trip really don't go well with each other :(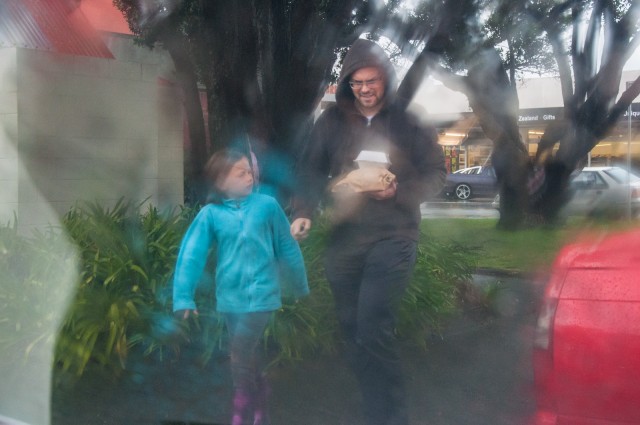 The Ferry was fully booked and allthough the weather cannel foretold storm, everybody was easy and the busses were only strapped with textile straps. Because of the storm warning I had searched youtube for other Ferry experiences and found this (haha, watching it again my stomach just cries for ginger). No need to say I was a little bit tense about the survival of our car, but indeed it turned out to be fine. The bus in front of our car stayed where it was.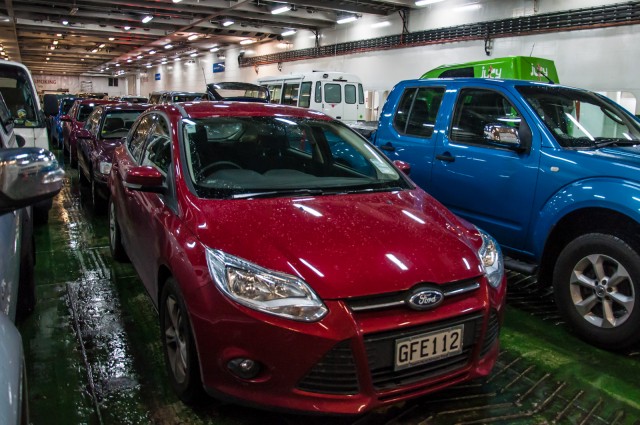 Dark clouds with sunbeams inbetween.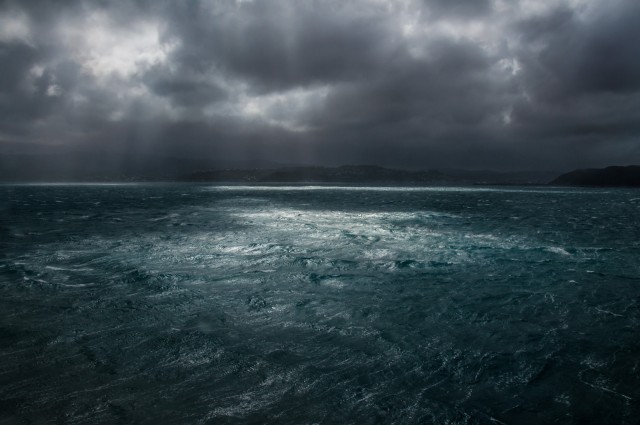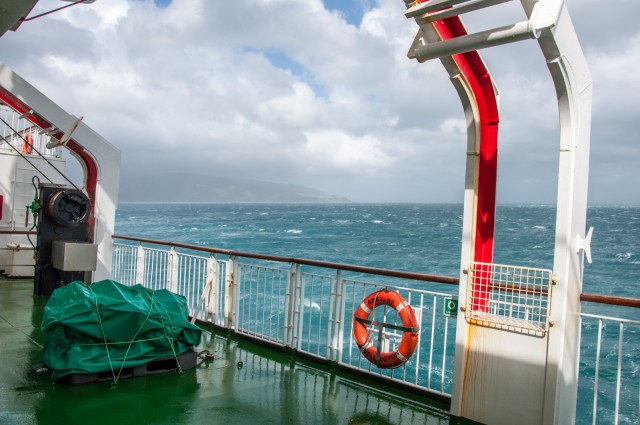 … and a rainbow in the splash water of the Aratere.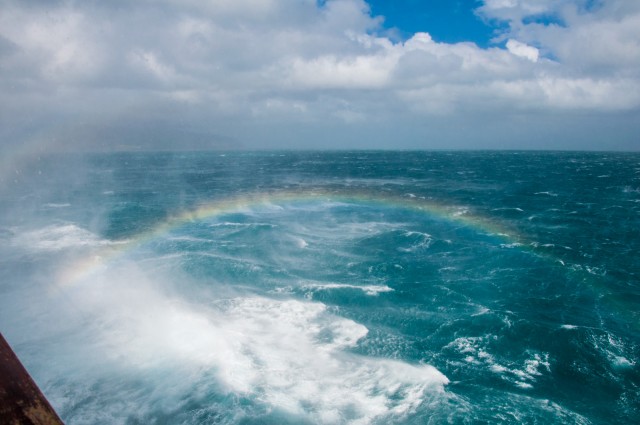 Yeah, I left the pictures seemingly  aslope on purpose: The camera really was aligned straight but the ship had to bend to one side heavily against the wind all the time – clearly funny for the kids but some people had slightly difficulties in walking. But then, it only took three hours to arrive at Picton due to the northerly winds.